Constant Efficiency Amplifiers (CEAs)
L3Harris' CEA 130 uses the same proven gun structure as the IOTD-130 which can provide average lifetimes in excess of 100,000 hours. A five-stage depressed collector replaces the standard single-stage collector of an Inductive Output Tube (IOT) to achieve high efficiencies in digital service.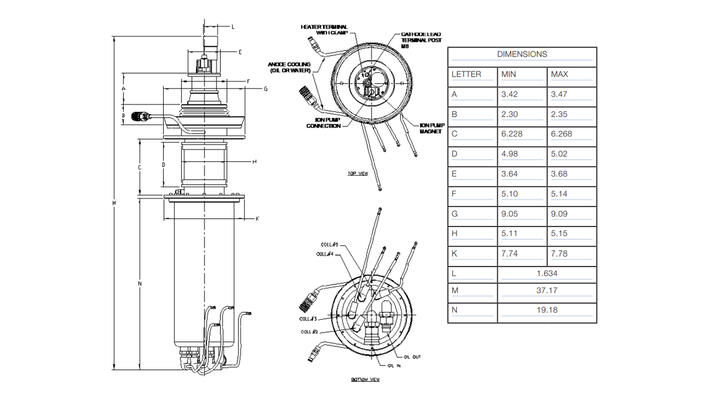 $20,000 savings per tube
Efficiencies greater than 55% have been demonstrated at various power levels with both 8 VSB and COFDM modulation schemes. This increase in efficiency means an immediate reduction in operating power consumed compared to traditional IOTs and a $20,000 savings per tube in average electricity costs per year.