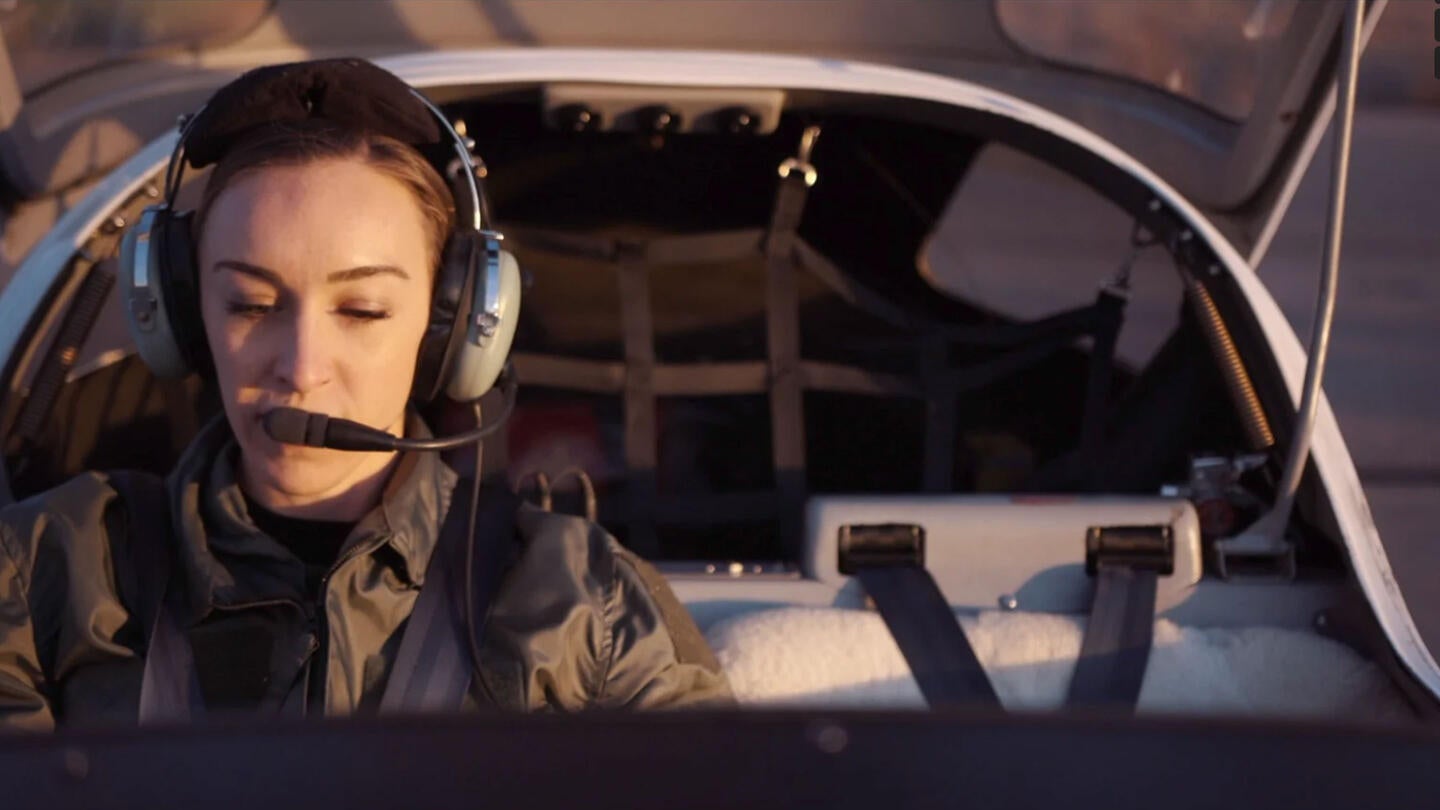 Product Specifications
Flight Training
Our roots as a premier flight training company began with the U.S. Army at Ft. Rucker, AL and at Ft. Stewart, GA in the early 1970s, and continued for 21 years supporting the U.S. Air Force flight screening/training program at Hondo, TX. L3Harris continues this tradition by operating the U.S. Air Force Initial Flight Training (IFT) Program that provides introductory flight training for all U.S. Air Force aviation candidates at our state-of-the-art training facility at Pueblo, CO., supporting Headquarters Air Education and Training Command (HQ AETC). Known as the 'Gateway to Air Force Aviation,' every U.S. Air Force aviation candidate—be it pilot, combat systems officer, or remotely piloted aircraft pilot—receives flight instruction at the Pueblo facility. Additionally, instructors train U.S. Army students on UH-60, CH-47 and AH-64 rotorcraft at the U.S. Army Aviation Center of Excellence at Ft. Rucker, AL.
L3Harris Initial Flight Training has decades of proven success supporting mission critical services for clients. Our clients have included the U.S. Army, U.S. Air Force, Drug Enforcement Agency, Department of Homeland Security, Federal Aviation Administration, U.S. Border Patrol, National Aeronautics and Space Administration (NASA) and other federal government customers.
We currently support the following while also continuing to build relationships with small and large businesses in support of these customers:
United States Air Force
United States Army
United States Marine Corps
International Allied Militaries
Other Aerospace Defense Partners
Federal Government Contracting Services
L3Harris Initial Flight Training has proven success in supporting many different federal government contracts and has the ability to deliver rapid success through several contracting vehicles available to our customers. Our expertise and success in federal contracting includes firm fixed priced contract administration, IDIQ, as well as cost-reimbursable contracts. Our contracting options include full and open competitive contracts. 
Locations
L3Harris Initial Flight Training operates at locations that provide flight training and flight operations support, with a broad reach and proven capabilities that ensure both our current and future customers are provided a well-defined approach to meeting contract and mission success.
North American Industry Classification System (NAICS)
481219 Other Nonscheduled Air Transportation
488190 Other Support Activities for Air Transportation
611512 Flight Training
Pilot Track
The IFT pilot track prepares candidates for Specialized Undergraduate Pilot Training (SUPT) through immersion in a military flying training environment. The Initial Flight Training program mirrors the SUPT environment by including a military-style flight evaluation.
Combat Systems Officer Track
The IFT Combat Systems Officer (CSO) track prepares candidates for undergraduate training by teaching the basics of navigation and chart preparation, then flying navigation sorties, making course and timing corrections in order to hit the target. The course culminates with a military-style flight evaluation.
Remotely Piloted Aircraft Track
The IFT Remotely Piloted Aircraft (RPA) track prepares candidates for RPA follow-on training by teaching basic instrument flying, cross-country sorties, solo cross country sorties, and a night sortie. Training culminates with a comprehensive military-style flight evaluation.
Military Rotary-Wing Flight Training
Military rotary-wing mission training demands a complete solution that provides comprehensive weapons and tactics training in all-engagement environments, and flown against the latest adversary threats to ensure mission readiness and success on the battlefield. 
Students learn from day one about the criticality of flight safety, up to a fully-qualified and mission capable status. Instruction includes all modes of flight including day, night, night-vision goggle, Instrument Flight Rules (IFR), Visual Flight Rules (VFR), gunnery, assault, terrain flight and combat maneuvering. In addition, we provide training for senior pilots to become maintenance test pilots. 
L3Harris has trained more than 2,600 military rotorcraft students on diverse platforms, using proven training programs and the latest flight technology. 
Training to the highest performance standards effectively and efficiently requires a dedicated and experienced team to ensure military rotary-wing aviators are ready to fight. Our dedicated and highly experienced instructor workforce has more than 200,000 flight hours on UH-60, AH-64, and CH-47 aircraft.
Instructors train U.S. Army students on UH-60, CH-47 and AH-64 rotorcraft at the U.S. Army Aviation Center of Excellence at Ft. Rucker, AL. 
L3Harris Initial Flight Training provides comprehensive pilot training in a military-like environment to prepare international air force and army students for careers as military aviators. We work with customers around the world to tailor our training programs to meet their country's flight rules and requirements, using as the foundation our proven Initial Flight Training and Military Rotary-Wing Flight Training programs. 
Our flight program in Pueblo, Colorado, is a highly-structured training environment modeled after the U.S. Air Force Undergraduate Pilot Training and supported by our elite cadre of former military and civilian flight instructors. At our world-class facility in Pueblo on a 48-acre campus, we operate a fleet of Diamond Aircraft DA-20s. This unique contractor owned, contractor operated world-class training center prepares student pilots to enter the next phase of their formal military flight training. We provide dedicated, on-site support to international students at our International Military Student Office. 
For rotary-wing flight students, specialized pilot instruction is provided by L3Harris at Fort Rucker, Alabama, utilizing the latest training systems and technologies on UH-60, AH-64, and CH-47 aircraft.
And, for customers who require fully-complete, immersive flight training operations in your country, L3Harris Initial Flight Training has proven expertise in establishing fully-complete military aviator flight schools.
To learn more about our International Flight Training program and how we can meet your unique requirements with scalable, turnkey flight training at our world-class training center in Pueblo, Colorado–or by establishing similar operations anywhere in the world, kindly reach out to our team.
Related Domains & Industries
Solutions that solve our customers' toughest challenges.
view all capabilities