Customer Applications for UAS
UAS technology has the potential to save time, money and lives for utilities, railroads, insurance companies, the oil and gas industry, governments and other users. However, most UAS operations are currently limited to short distances within the remote pilot's line of sight.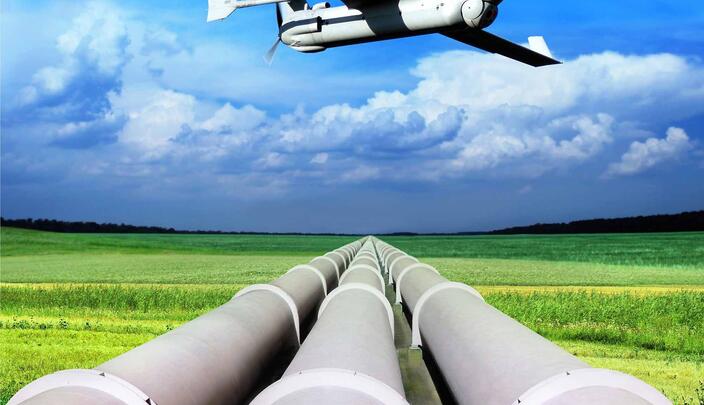 Transforming UAS into Real-World Operations
Unlocking the benefits of drone technology for applications as varied as critical infrastructure inspection, precision agriculture, urban air mobility, public safety and package delivery requires reliable, scalable solutions for beyond visual line of sight (BVLOS) operations. L3Harris Technologies transforms UAS potential into realized commercial and public applications by enabling safe, routine BVLOS operations for UAS.
UAS-Based Precision Agriculture
Farmers today are challenged with complex variables that affect the success of their farms. With drone technology, farms and agriculture businesses can maximize yields and profits despite these challenges. UAS-based soil and crop monitoring, livestock management, irrigation mapping, seed planting and crop spraying is the future of farming.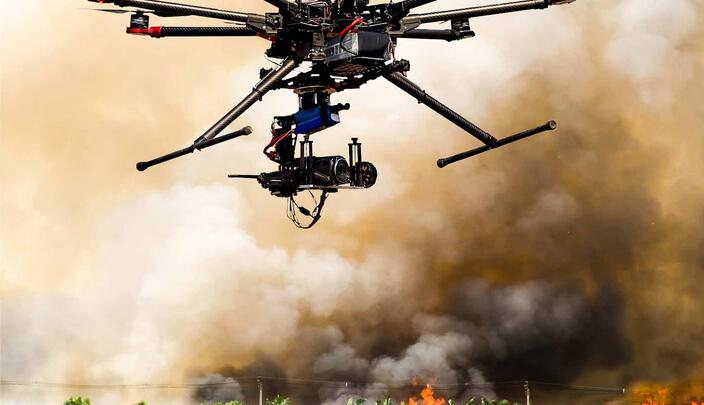 Emergency Reponse
First responders and public safety officers responding to emergency situations and natural disasters deal with life safety missions requiring rapid resolution. From fires and floods to crime scenes, collisions to search and rescue missions – drones provide a reliable, cost-effective solution that can be deployed in an instant to support emergency prevention, response and recovery.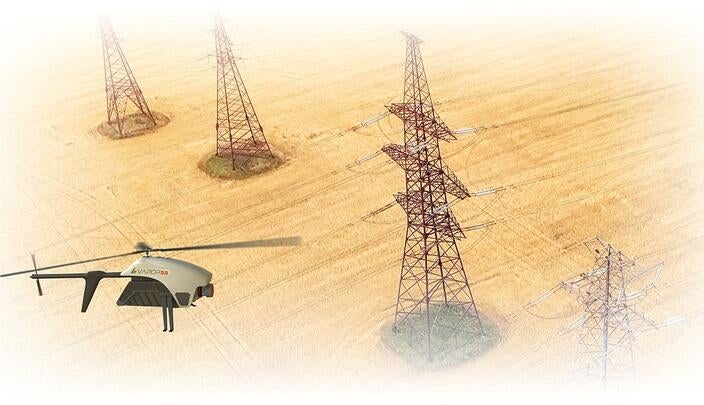 Infrastructure Field Inspections
Companies are faced with the task of inspecting hard-to-reach assets safely and efficiently – but this can be expensive, time consuming and dangerous. Drones reduce inspection costs and safety risks while improving data quality for safer, more efficient inspection and maintenance of power lines, transmission towers, pipelines, railways, bridges, roadways, wind turbines and other critical infrastructure.