CONTROL THE BATTLESPACE
The first signs of space as a warfighting domain appeared during the Cold War. Almost 75 years later, we now have a dedicated branch of the military to address an ever-increasing contested environment -- the U.S. Space Force. Our national security now relies on the ability to respond to emerging threats.
L3Harris is driving the operational impact of our forces with a full spectrum of space solutions that address critical missions missile warning and defense, space domain awareness, space control, electronic warfare, warfighter training, intelligence, surveillance and reconnaissance (ISR), and position, navigation and timing (PNT). From bus to payload, build to launch, and operations to algorithms, we are increasing warfighter readiness with real-time, actionable information for rapid decision-making.
L3Harris is anticipating and solving the most complex missions faced by our warfighters with flexible and affordable solutions like end-to-end resilient and responsive smallsats, radio frequency communications antennas, multimission payloads and a wide range of sensor and imagery products.
To ensure warfighters can adapt to a dynamically changing domain, L3Harris is building multifunctional technology that is reconfigurable, lightweight, highly compactable and modular. These solutions are driven by open architectures -- characteristics that provide the scalability and interoperability necessary for the most complex missions.
Our PNT solutions provide superior system security, greater accuracy and even better reliability for users worldwide. As a trusted sustainment engineering services provider, we also deliver space operator training, enterprise architectures and warfighter decision support tools at the operational and tactical levels. We use responsive solutions to provide persistent coverage and resiliency in space for ISR missions.
INNOVATE FOR MISSION NEXT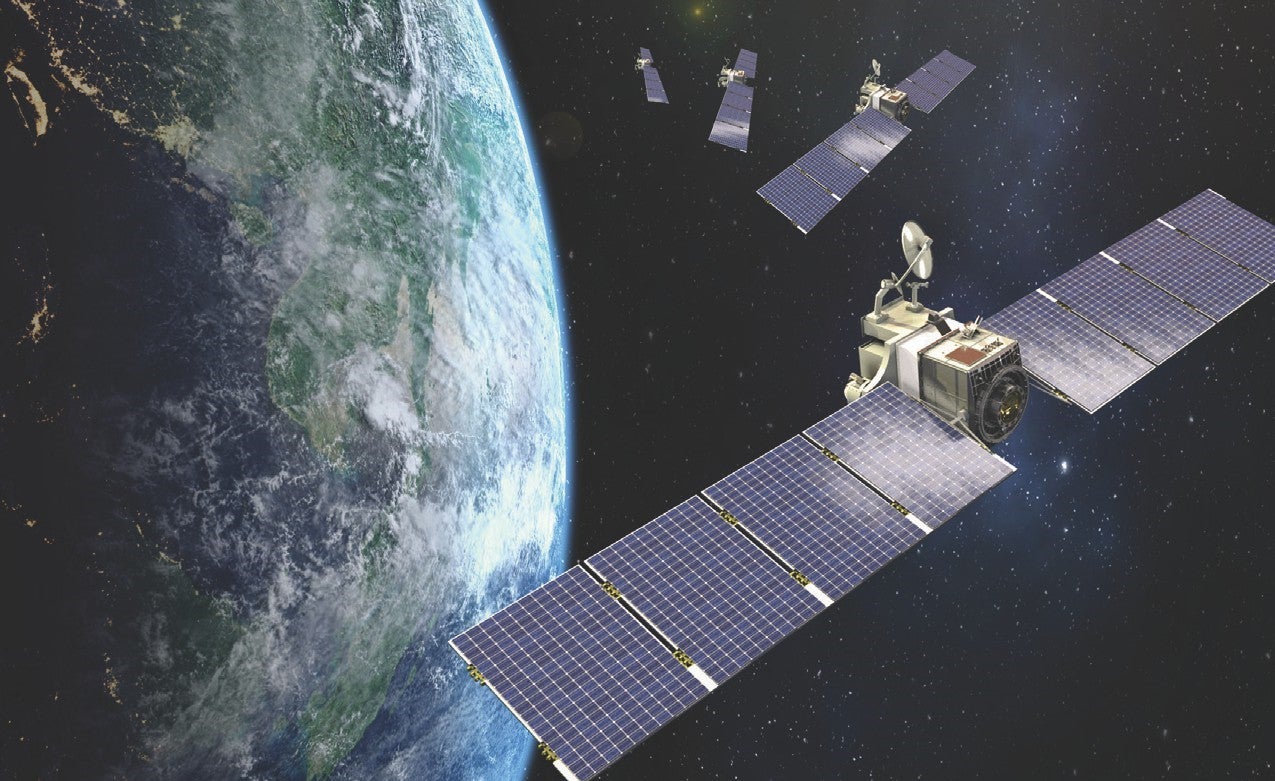 Some of the most awe-inspiring space technology took years to create and was designed for extended mission life cycles. With the paradigm shift happening in space, there is a growing number of tactical missions that now require responsive solutions.
Working with defense, civil and commercial clients, L3Harris is accelerating responsive, scalable end-to-end technology for mission next. With responsive technology, our customers can swiftly respond to any scenario with a tailored solution. From planning and design to integration and execution, L3Harris delivers affordable solutions that offer the flexibility of on-orbit reconfigurability and multimission support. As we continue to develop responsive constellations, we are also supplying a wealth of new data to our customers and the necessary tools to quickly identify mission-critical information. L3Harris' artificial intelligence and machine learning, cloud-computing, onboard processing, enterprise data management and multimission ground system capabilities are designed to ensure fast access to the right data at the right time.
EXPLORE THE UNIVERSE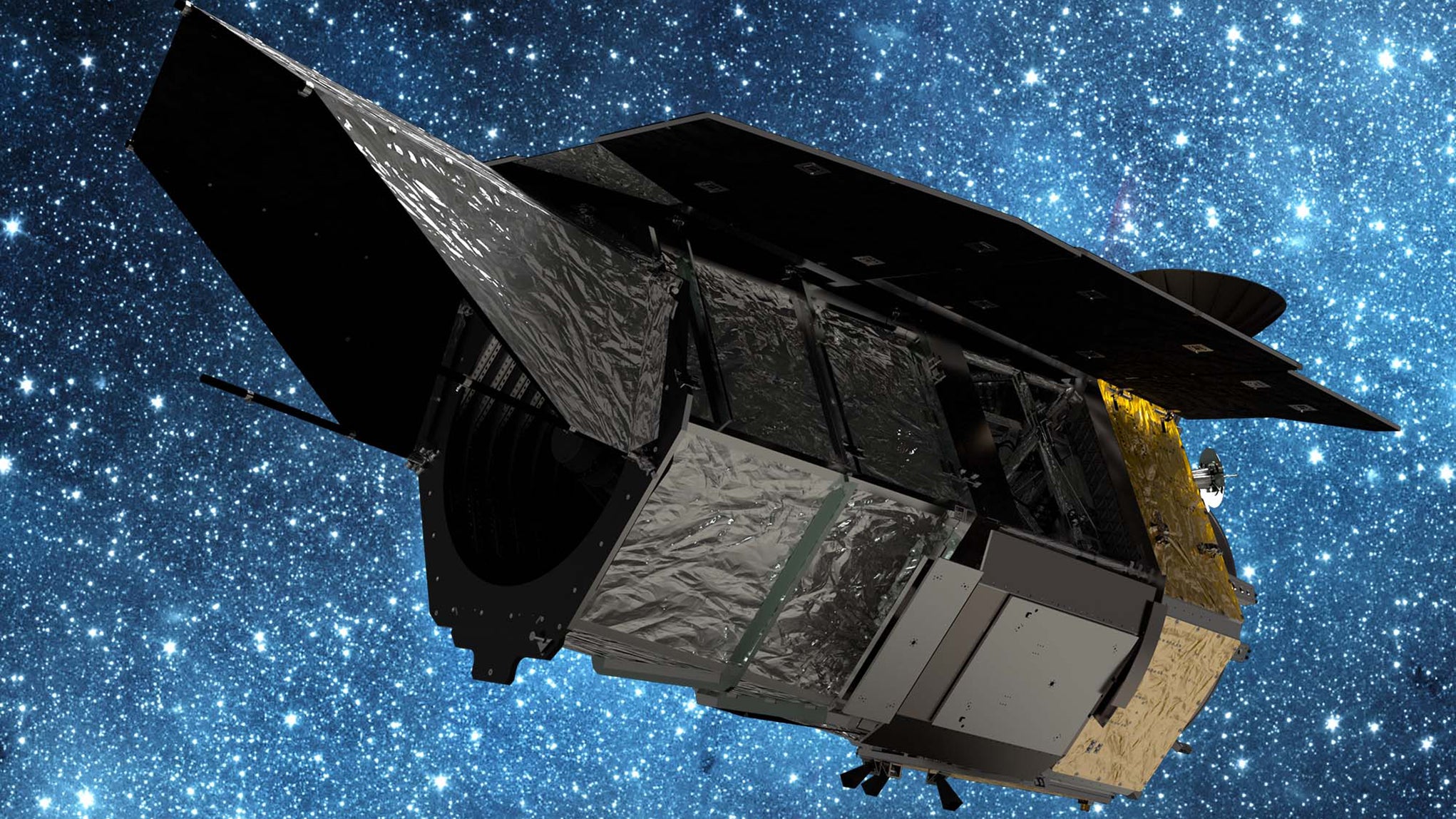 L3Harris technology enabled the first active, two-way communications between a space satellite, NASA's Echo, and Earth. It marked the genesis of a 60-year legacy in space.
The Artemis II mission marks a new era for NASA's human spaceflight program. Our Mission Astronaut Communication System is providing the crucial audio communication system in the Orion spacecraft, connecting astronauts and NASA during the mission.
Every United States Mars rover mission and orbiting spacecraft has used L3Harris transceivers. Today, our avionics, sensors and transceivers are key components in the Mars Perseverance mission, enabling unprecedented image and data capture as well as transmission to overhead orbiters.
With L3Harris precision optics, we will look deeper into the universe than ever before. L3Harris assembled, integrated and tested the optical payload for the James Webb Space Telescope, designed to study some of the first stars and galaxies to form. For the Nancy Grace Roman Space Telescope, we enable data collection that might solve some of the most enduring mysteries of the universe -- dark energy, dark matter, exoplanets and undiscovered galaxies. NASA entrusted L3Harris with some of the most important tasks to create the telescope, including assembling the primary mirror.
TOMORROW'S MISSION TODAY
We are investing in technology that will change how we operate in space, enable our warfighters to navigate the most challenging domain in the world and facilitate scientific breakthroughs in space exploration. Through creativity and innovation, we continue to develop agile solutions that address our customers critical missions now and for the future.