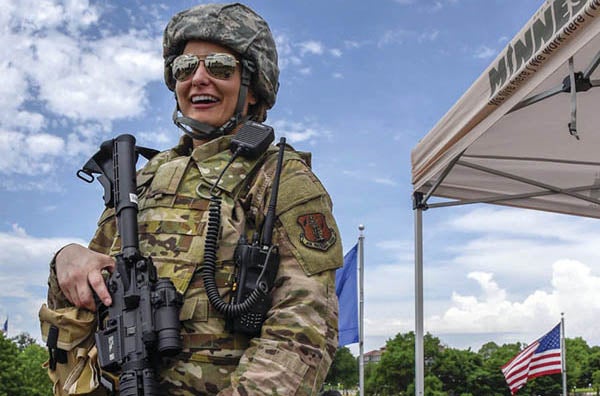 The U.S. Department of Defense and other forces around the world have an imperative need to share intelligence quickly and securely. L3Harris converged Land Mobile Radios, situational awareness applications, and integrated networked systems are engineered to help these organizations strive toward a safer, more secure world.
NATIONAL GUARD UNITS RESPOND MORE EFFECTIVELY TO COVID-19 PANDEMIC
Thanks to L3Harris' quick response to training requests.
During the national pandemic U.S. National Guardsmen employed BeOn® to coordinate response with multiple interstate and security agencies. "Anyone who can use a smartphone can use the BeOn app on their device," said one National Guardsman. "It took use no time to stand up the system and get the BeOn Push-To-Talk going. Without this capability, we would have been really hurting on several fronts."