L3Harris Capabilities
Choose an industry to see the most relevant information.
Find your career
Tell us a little about yourself and we'll show you the careers that fit you best.
Featured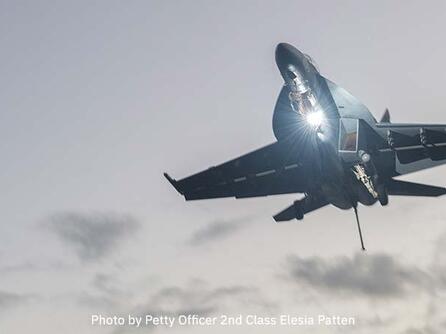 Press release | 09. 10. 2020
US Navy Awards L3Harris Technologies $104 Million Contract for F/A-18 Electronic Warfare System
The U.S. Navy has awarded L3Harris a $104 million follow-on contract to supply the next production lot of the electronic warfare (EW) system that protects F/A-18 Hornet and Super Hornet aircraft against electronic threats.