L3Harris Capabilities
Choose an industry to see the most relevant information.
Find your career
Tell us a little about yourself and we'll show you the careers that fit you best.
Featured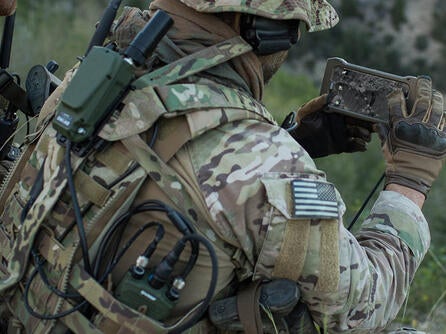 Trade Release | 11. 09. 2020
US Navy, Air Force Award L3Harris Technologies Order for Two-Channel Handheld Tactical Radios Enabling Advanced Battle Management System
The Naval Information Warfare Systems Command, supporting the U.S. Air Force, has awarded L3Harris Technologies an order for nearly 1,000 Falcon IV® AN/PRC-163 two-channel handheld tactical radios that will provide Air Force personnel with Tactical Air Control Party (TACP) airmen with advanced communications capabilities.