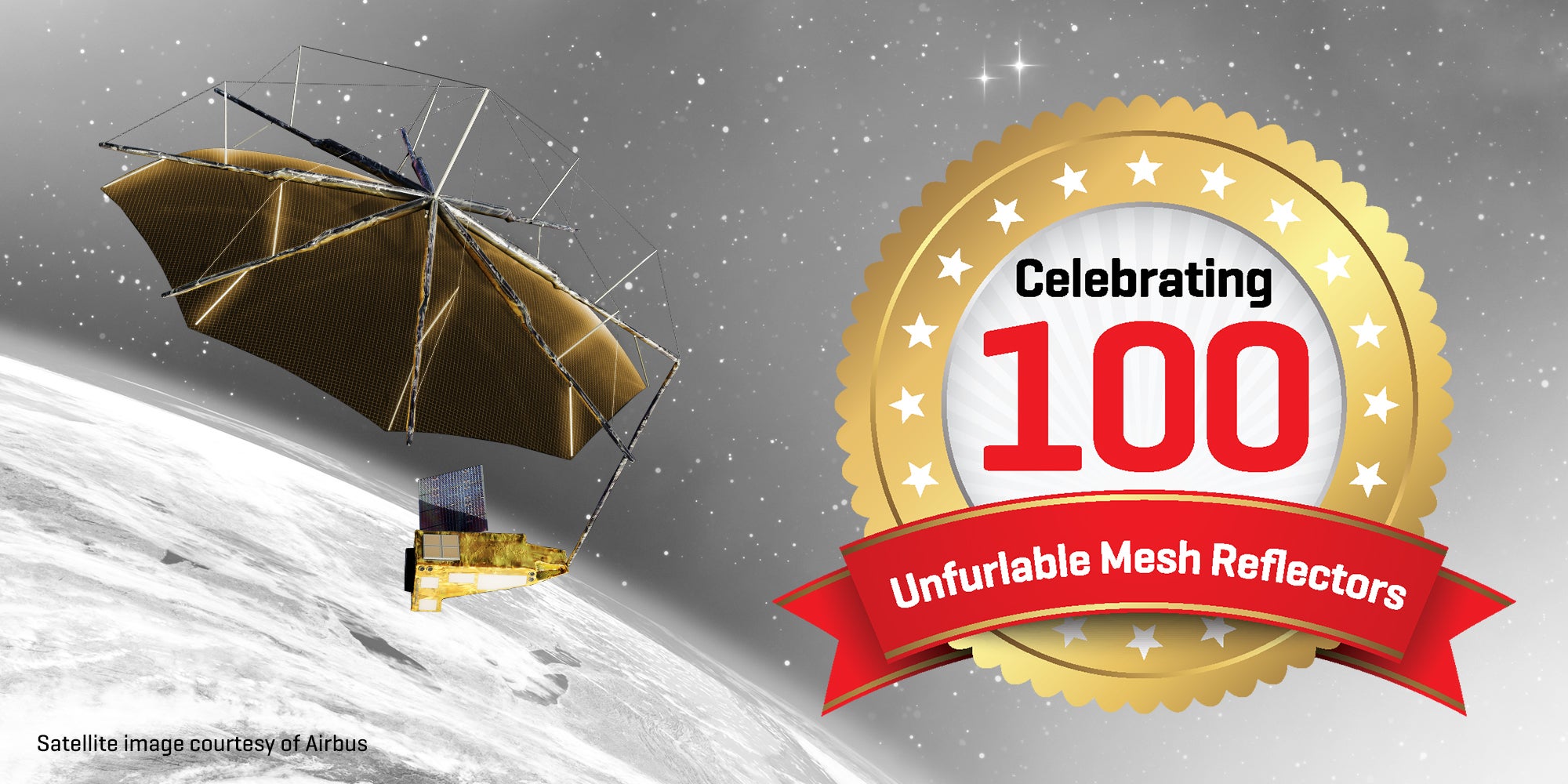 For more than 40 years, L3Harris has committed to advancing space communications through innovative satellite antenna solutions.
In the early days, we worked on government studies and missions that enabled us to develop designs, tools, and manufacturing processes that serve as the backbone of our antenna reflector technology today.
By the mid 2000's, we began building reflectors for commercial missions, some of which provide mobile services to remote areas of the world and satellite radio to millions of subscribers worldwide. 
With the diversity of missions and customers we've served, L3Harris has delivered many industry firsts, such as the largest commercial unfurlable mesh reflectors ever deployed and the first unfurlable Ka-band reflector for commercial applications.
We continue to celebrate the contributions we've made to the industry, including our new role in a five-year mission to develop the most accurate global maps of forest biomass to date using our 100th unfurlable mesh reflector. This 12-meter Folded Rib Reflector will enable data collection that will help scientists better understand the amount of biomass and carbon stored in the world's forests and how that impacts Earth's climate.
 MEETING CUSTOMER NEEDS NOW AND IN THE FUTURE
One of our key differentiators is the number and type of structures and antennas we offer. Our designs have evolved in response to customer requirements for larger apertures, reduced costs, and higher frequencies that accommodate higher data rates. We enhance each design and continue to make industry-leading investments in research and development, new capital equipment, and manufacturing so that we meet requested production rates and shorter timelines without sacrificing quality.
Here is a look at the reflector architectures we customize to meet customer needs:
Perimeter Truss Reflector – The Perimeter Truss scales from 3 meters to 22 meters and has up to 30 percent shorter stowed height than competitive designs and up to 50 percent lower mass than heritage designs.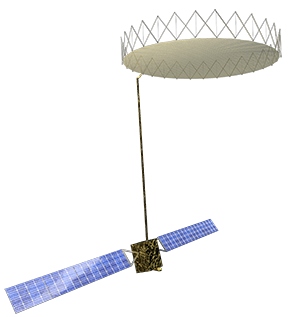 High Compaction Ratio (HCR) reflector – HCR is a high-accuracy, large aperture antenna optimized for smallsats. It achieves high communication gain typically available only from systems on larger satellites.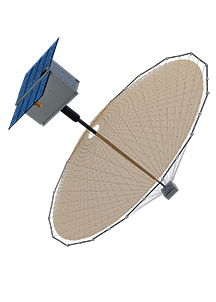 Radial Rib Reflector – Offered in frequencies from UHF to Ka band and up to 9 meters in diameter, the Radial Rib includes a controlled, repeatable deployment system for a low-risk, highly reliable reflector solution.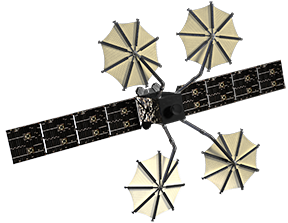 Folded Rib Reflector – The Folded Rib folds neatly in tight spaces and enables apertures greater than 9 meters to fit in standard fairings.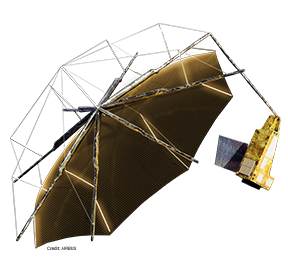 Fixed Mesh Reflector (FMR) – Our FMR meets V-band requirements and is the first mesh reflector optimized for performance through 50 GHz.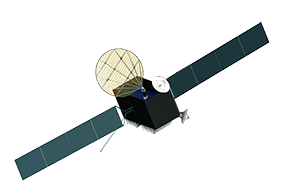 We also offer cost efficiencies through our "build to print" option, where customers can choose from a number of our existing flight-proven, low-risk solutions that we tailor to specification.
A TEAM YOU CAN TRUST
More than 400 engineers, scientists, and technicians are at the core of L3Harris' space antenna business. Teams are integrated so that senior engineers work with new graduates to ensure the continuation of our legacy. Many engineers who come through the space antenna program work side-by-side with technicians, building the cords and mesh assemblies. This hands-on approach gives them a sense of teamwork and a great appreciation for the craftsmanship required to build a reflector before it reaches space. A commitment to quality and innovation draws the generations together and is what spurs ideas that result in greater efficiencies, new and different products, and a world-class team.