2026 Goals
We carefully manage our impact on the environment through a comprehensive environmental sustainability strategy. We have established three goals to be accomplished by 2026.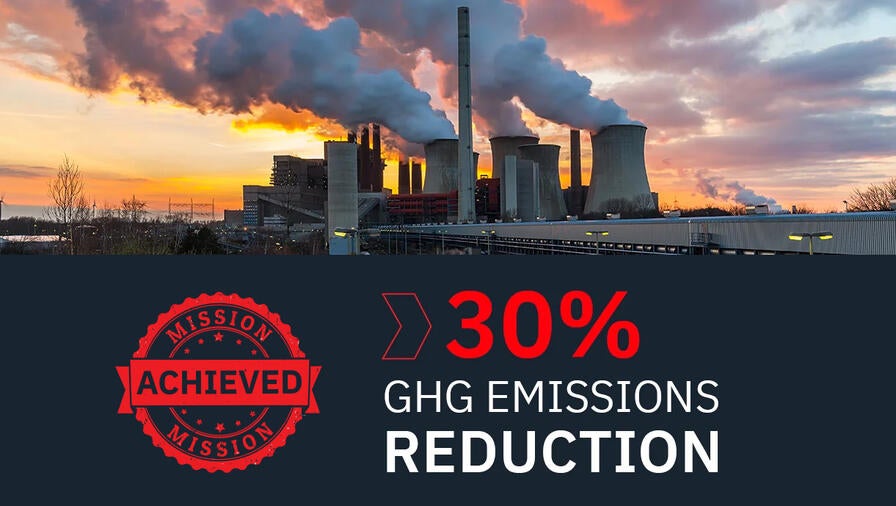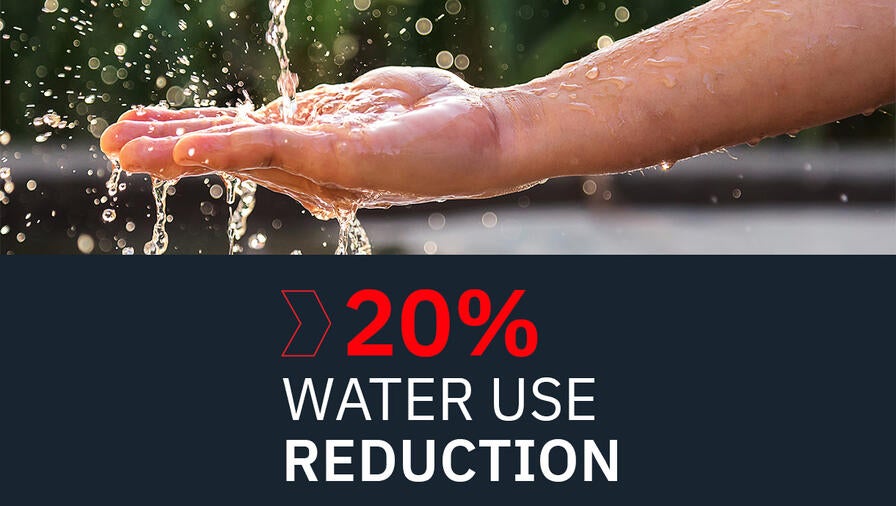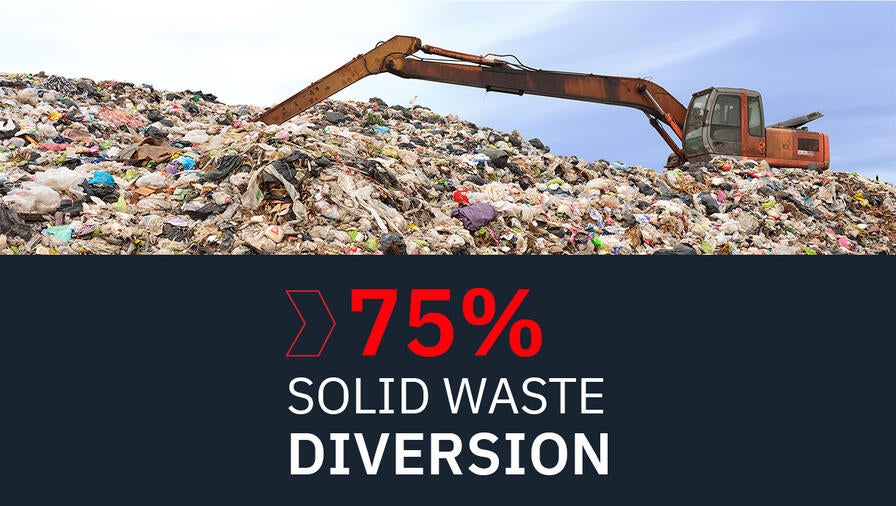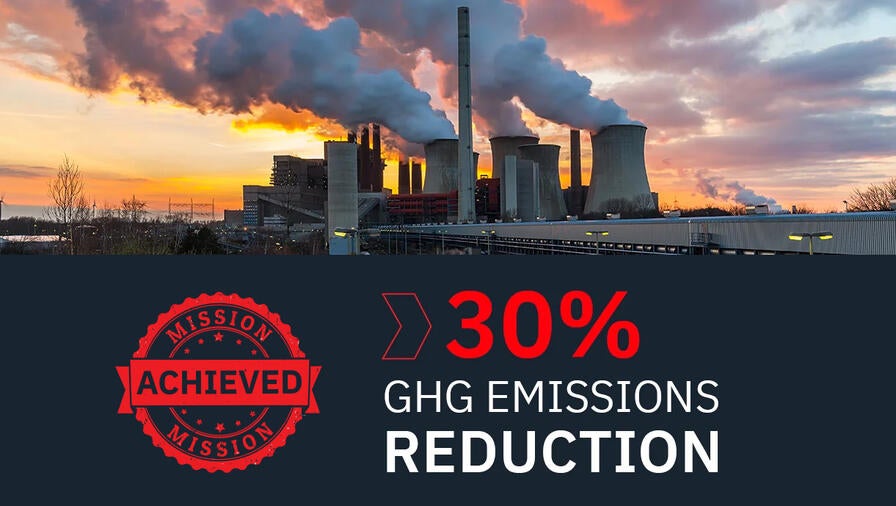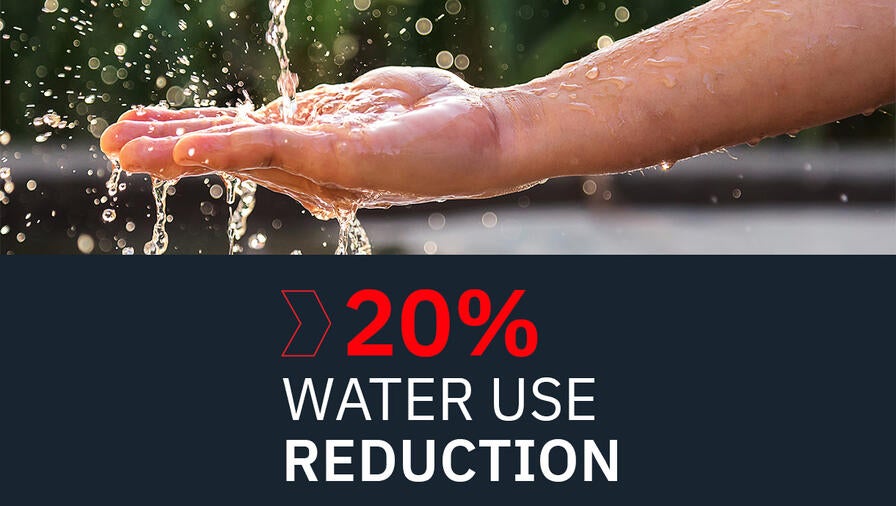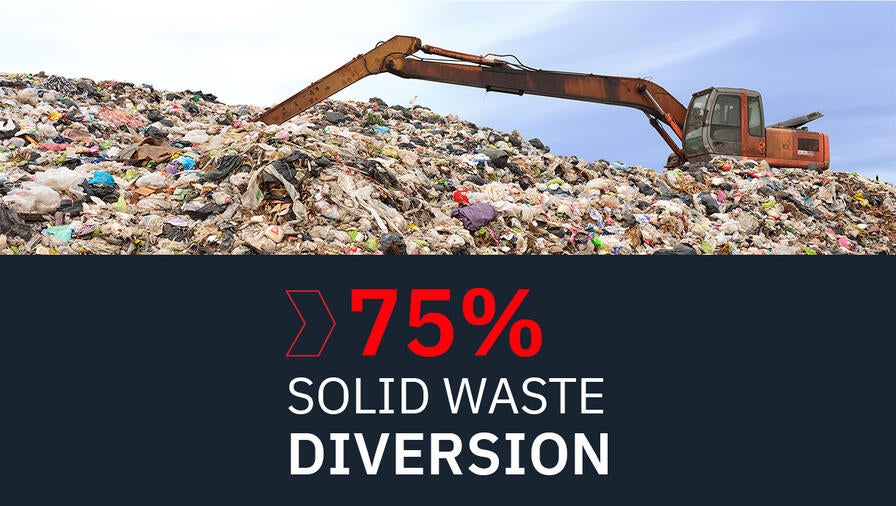 ACHIEVED: GREENHOUSE GAS (GHG) EMISSIONS & ENERGY MANAGEMENT
Reduce greenhouse gas (GHG) emissions by ~30% over a baseline year of 2019*
Renewable energy initiatives helped us surpass the goal of reducing greenhouse gas emissions by 30% three years ahead of our 2026 commitment. We focused on reducing energy consumption in our facilities through energy-efficient lighting and lighting controls, higher-efficiency heating and cooling systems, improved building management systems, and process improvements. L3Harris invests in eco-treasure hunts to identify improvements in energy efficiency throughout our operations.
L3Harris took steps toward sourcing more renewable energy in support of increasing clean and sustainable energy in the electric grids where we operate and reduce the indirect GHG emissions associated with the electricity we purchase to power our operations. A new large-scale solar infrastructure project, built in part by Texas veterans, began commercial operation under a virtual power purchase agreement (VPPA) between L3Harris and Lightsource bp at the end of 2021. The solar power agreement is the equivalent of eliminating about 110,000 metric tons of CO2 per year or removing 24,000 cars from the road every year. 

*L3Harris leveraged the Science Based Target Initiative (SBTi) tool to calculate our GHG reduction target. 
WATER CONSERVATION
Reduce water use by 20% over a baseline year of 2019
Our focus on water includes evaluating all aspects of our business operations for conservation opportunities ranging from irrigation controls, low flow toilets/faucets and cooling tower efficiencies, to new technologies and processes to minimize the amount of water consumed onsite. As part of our strategic roadmap for achieving our goals, L3Harris works with internal and external subject matter experts and engineers to develop, evaluate and implement large-scale water conservation solutions for our operations. Our investment in eco-treasure hunts extends to identifying water conservation projects throughout our operations.
 
SOLID WASTE PRACTICES
Achieve at least a 75% solid waste diversion rate from landfill
Our emphasis on solid waste includes a comprehensive evaluation of all operations to fully understand the processes that generate waste in order to identify reduction initiatives, reuse options and diversion from landfill opportunities. The primary strategies that are leveraged include solid waste characterization assessments and establishing effective partnerships with our solid waste haulers to identify continuous improvement opportunities. L3Harris has embedded internal resources who specialize in solid waste, these individuals are leveraged across the organization to drive change.
Providing a LIFT to the communities we serve
L3Harris Investing for Tomorrow (LIFT) is our way of giving back to the communities where live and work. Through LIFT we encourage active citizenship by funding employee-led volunteer projects, prioritizing those that best align with our strategic giving pillars. Projects include: coaching robotics teams, STEM mentorship for at-risk youth, mask-making for local communities, food packing events, care packages for active duty military members and so many more.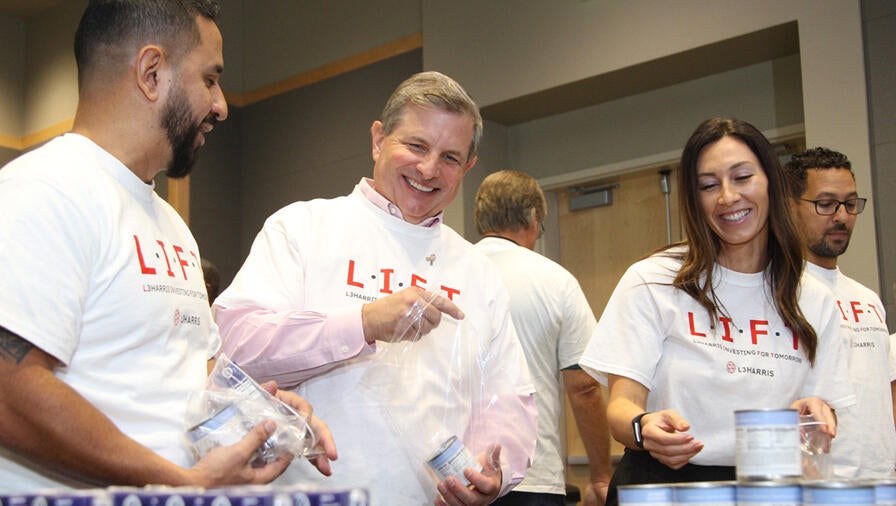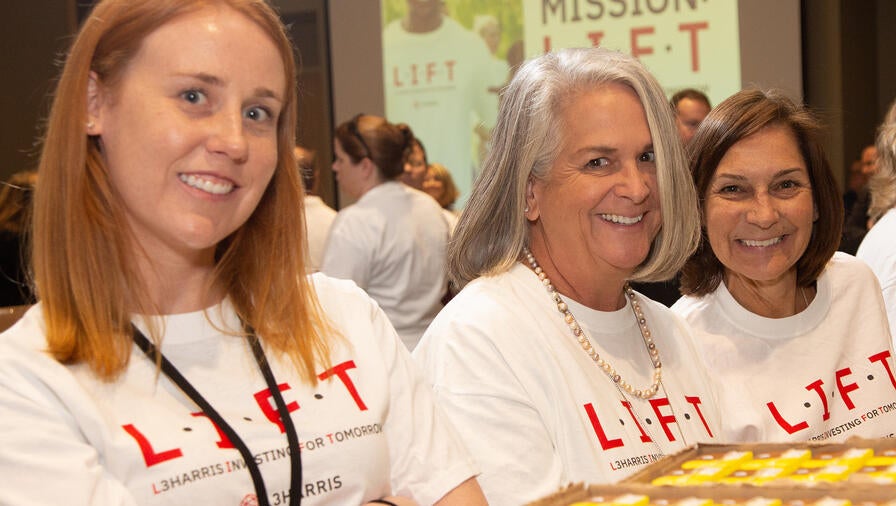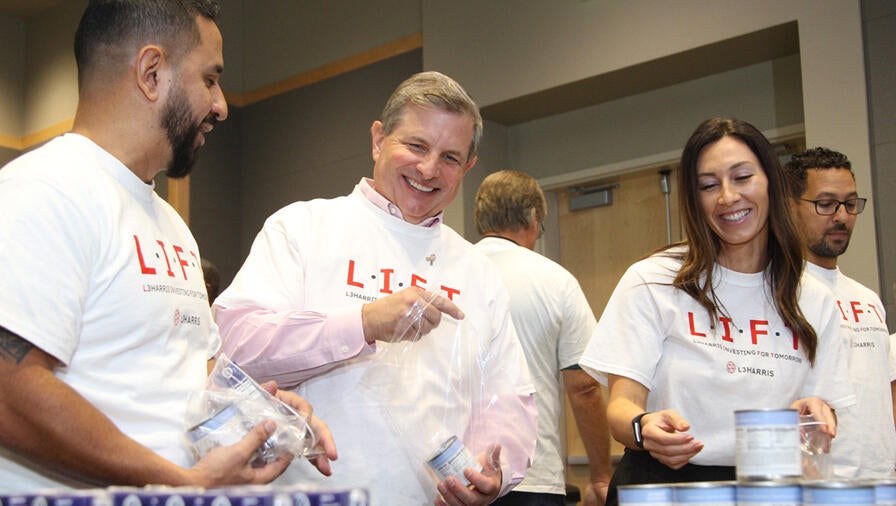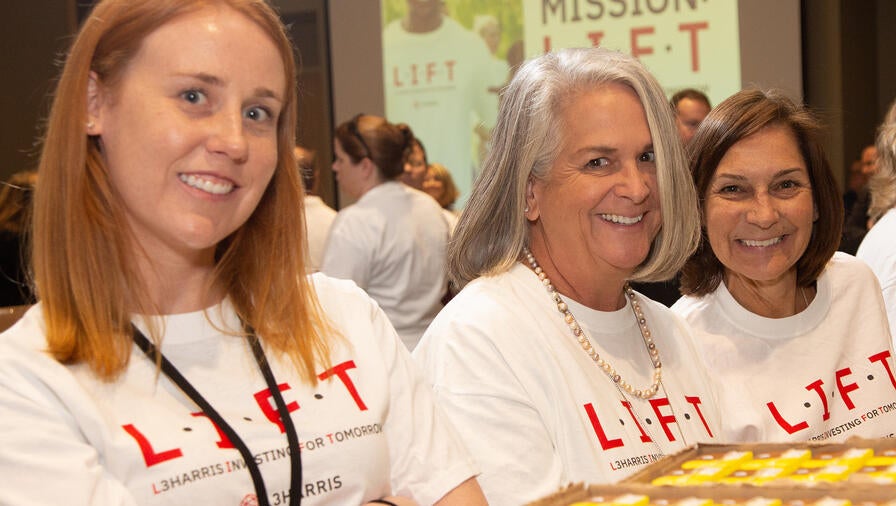 L3Harris is committed to ensuring that political activities follow our policy to conduct business ethically, transparently and in compliance with law. All political and lobbying spending must reflect our interests, as an entity, and not those of any individual, and be solely focused on educating policy makers about our core values and solutions to meet our customers' mission-critical needs across space, air, land, sea and cyber domains.
Commitment to Ethical Conduct
L3Harris ensures an ethical workplace by going beyond policies and procedures, to embody ethical principles and norms that permeate within and outside the company. L3Harris is an active member of the Defense Industry Initiative (DII), whose mission is the continued promotion and advancement of a culture of ethical conduct in every company that provides products and services through government contracting.
We do not engage in and will not willingly or knowingly assist in any human rights violations committed by any employee or other party, including suppliers or business partners. Through our actions, L3Harris demonstrates that human rights violations are both avoidable and unacceptable.
Click below for additional information.