Antenna Services — Antenna Repair, Maintenance and Upgrade services
Large aperture antenna systems represent a significant portion of a satellite operator's infrastructure investment. The typical operational life is a minimum of 20 years, however L3Harris has antennas still operating in the field that are much older. Our systems have been proven to be reliable and have decades-long operational life in environments that range from the arctic to the tropics. History has proven that they can age gracefully when properly maintained.
Old systems can be upgraded with additional functionality, improved performance and adapted to new missions with a variety of upgrade options and refurbishment services.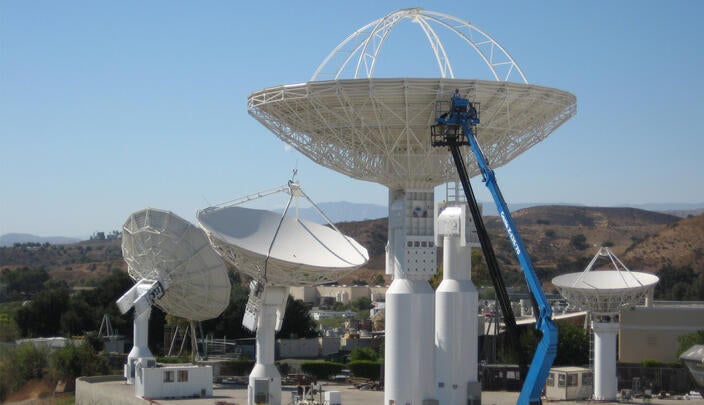 L3Harris has experience in extending the life of our products, as well as those of other suppliers:
Maintenance Programs, Spares and Repairs, Digital Controller Upgrade, Motors and Gearbox Refurbishment, Feed Upgrades and Frequency Modifications, Obsolescence Mitigation and Info Assurance Upgrades.