Antenna Solutions
L3Harris works with program offices and platforms to determine the ideal antenna characteristics to match your operating environment. This attention to customer requirements has resulted in successful integration into some very difficult conditions including the vertical stabilizers and wingtips of fighters, which are capable of pulling over 9G's and flying through extreme weather conditions.
We produce tailored spiral antenna solutions ranging from ½" to greater than 8" cavity diameters. These solutions are customized to meet exacting customer radio frequency, mechanical and environmental specifications. Connector type, flange location, and radome are all customized for platform needs.
Spiral antennas are suited for radar warning receiver (RWR) systems, providing greater than 9:1 bandwidth, broad monotonic patterns and frequency-independent performance for gain, beamwidth and squint.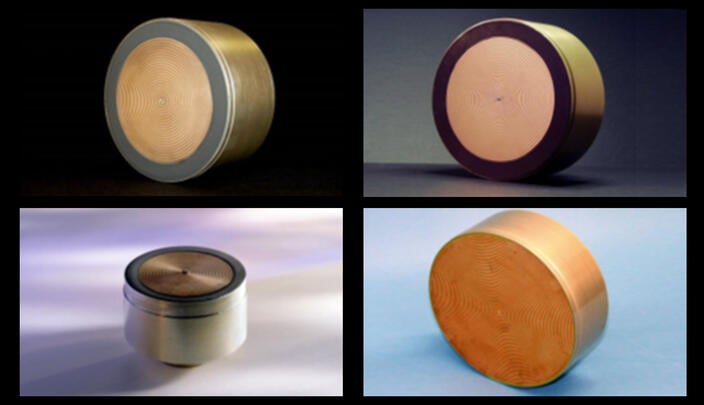 Our spirals are optimized
Spirals are optimized for low VSWR and Axial Ratio (AR) that can produce Left Hand Circular Polarization (LHCP) or Right Hand Circular Polarization (RHCP) and be phase matched for interferometer applications.