A Process Driven Approach to Design
Our team employs both analytical and experimental methodologies in the design process. First, we utilize computer modeling and simulation which predicts the antenna performance while minimizing R&D costs. Then, breadboard antennas and scale models confirm and refine the analytical models. Finally, measured data is automatically collected and tested in an advanced array simulation. L3Harris' process driven approach draws upon our experience and expertise to develop the most innovative conformal antenna designs.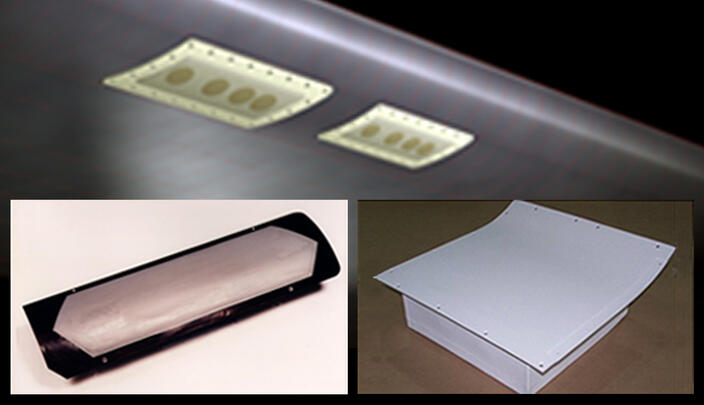 Fight-Qualified Conformal Antennas
Operating in frequencies ranging from 20 MHz to 100 GHz, conformal antennas minimize aerodynamic drag by being mounted on or embedded in the curved surface of high-performance aircraft.