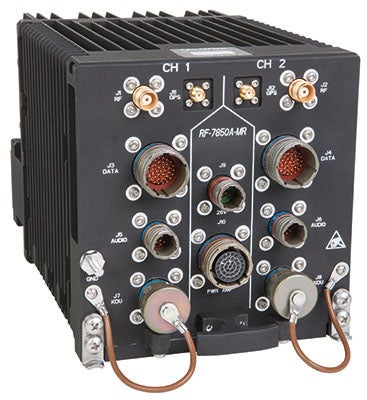 Multiband-enhanced Airborne Networking for Superior ISR
Airborne certified for fixed and rotary-winged aircraft, the RF-7850A-MR provides two wideband radio channels in the same SWaP as a traditional single-channel narrowband radio. It offers multi-channel and multiband capabilities, and adapts with evolving mission needs for enhanced Situational Awareness and ISR. 
The RF-7850A-MR has radio control options engineered to suit any aircraft requirement, mission-cases, or user roles. The Falcon III portfolio of airborne products also includes the L3Harris RF-7850A-UA, designed for unmanned aircraft deployment.