Millimeter Wave Antennas
L3Harris builds world-class antennas in the 18 to 100 GHz millimeter wave (mmW) frequency range for a range of military end-users. Our millimeter product line highlights ½" and ¾" Archimedean spiral antennas as well as mmW horn antennas for direction finding (DF) and electronic attack.
L3Harris' spiral antennas include optional integrated radomes and integrated diodes converting mmW signals to detected video output. These systems are flying on multiple airborne platforms as part of the RADAR Warning Receiver (RWR) systems. All of L3Harris' mmW antennas are fully qualified under Military Standard MIL-STD-810.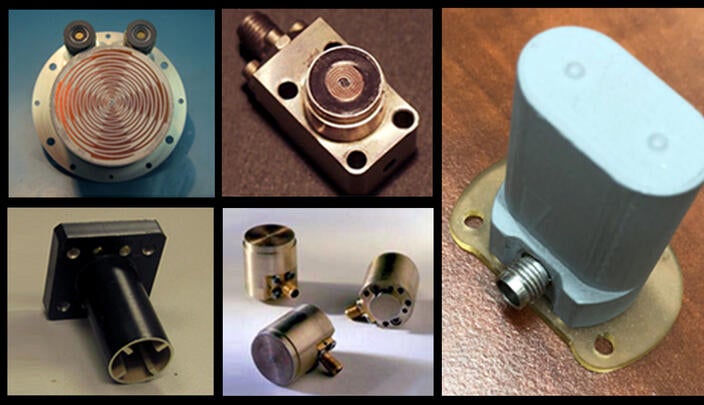 Threat systems can often vary in polarization.
As an answer to those threats, we pioneered deploying switched dual polarization antenna with a single coaxial output, allowing the flexibility for both right or left handed CP operations while minimizing wiring and connectors.