Deploy faster. React in real time.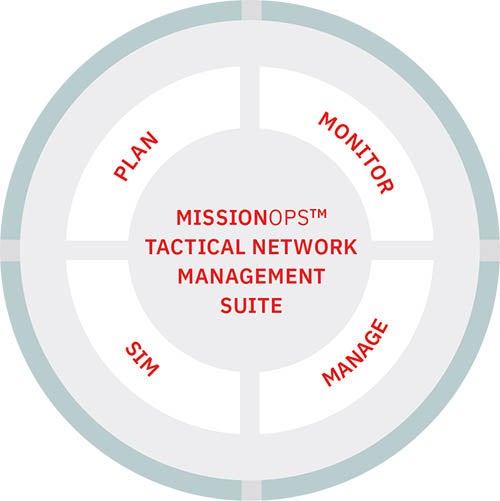 The L3Harris MissionOps Suite unifies network planning, provisioning, simulation, monitoring and management and delivers it in a single pane of glass. It is a fully featured suite, designed to optimize tactical network and spectrum management.
MISSIONOPS PLAN   
Quickly initialize communication assets to establish a resilient network.
MISSIONOPS SIM   
Stay connected with a fully analyzed PACE plan prior to deployment.
MISSIONOPS MONITOR   
Keep informed of network health and availability in real-time.
MISSIONOPS MANAGE   
React to changing mission parameters with remote configuration capabilities.
MISSIONOPS is deployable on a laptop, desktop or server, but also optimized for a cloud environment.