Our NGJ-LB pod revolutionizes the Growler's ability to perform its primary mission, Suppression of Enemy Air Defense (SEAD), from standoff ranges with high-power RF jamming. This translates to greater aircrew survivability, increased lethality and scalability for future technology upgrades.
A force multiplier for the U.S. Navy's EA-18G Growler and its electronic warfare mission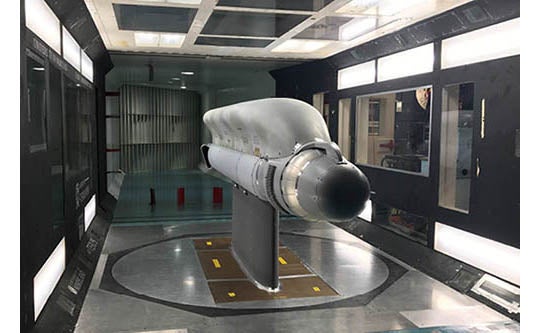 The U.S. Navy's EA-18G – a modified F/A-18F Super Hornet – fleet currently relies on an obsolete jamming system that is increasingly challenged by ever-improving adversary radar capabilities and plagued by persistent sustainment issues.
Responding to the U.S. Navy's urgent need, L3Harris has developed the NGJ-LB tactical jamming pod. The revolutionary solution delivers the capability and power necessary to confidently engage enemy air defenses at standoff ranges, optimizing strike force survivability.
Providing greater capability and EA effectiveness
Through high Equivalent, Isotropically Radiated Power (EIRP) and tailored waveforms, the NGJ-LB increases the number of simultaneous targets that aircrews can attack while reducing aircrew workload and cockpit distractions. The NGJ-LB's advanced technology eliminates current system capability gaps while dramatically bolstering availability and sustainment.
Enabling interoperability and scalability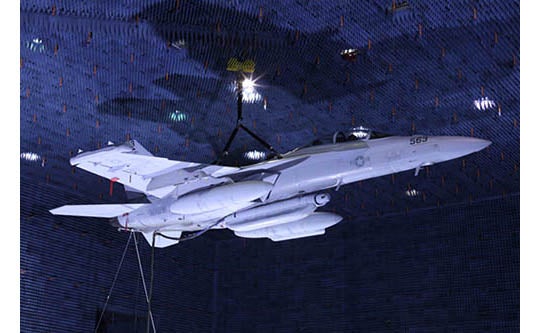 The system will operate seamlessly within the U.S. Navy's employment paradigm. Its architecture and flexible waveforms facilitate rapid insertion of aligned technologies to counter emerging threats and accelerate the Navy's progress toward true two-level maintenance paradigms.
Tapping into decades of expertise
With L3Harris' dedicated production line and its investment, research and development efforts yielding a mature technical solution, the NGJ-LB is ready to get the job done on Day One – on time and on budget. We are leveraging decades of experience as an industry leader in delivering resilient communications datalinks, as well as years of internal EW research and development, to provide the U.S. Navy with a solution to "own the spectrum."