Open and scalable for the warfighter, enabling rapid insertion of secure capabilities
The RASOR ecosystem is easily adaptable to meet specific platform needs. RASOR enables multi-mission operations in a single platform, across hosted waveforms.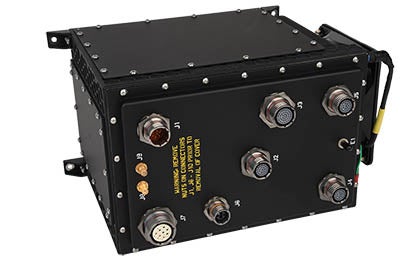 Units can be expanded from 3 to 12 modules and daisy-chained to increase capabilities. Reconfigurable through software updates without hardware redesign, RASOR decreases complexity and expedites deployment.
The unit configures and achieves mission requirements across previously disparate capabilities. Processing capabilities include data links (ISR, C2, Voice, Sensor), electronic warfare, mission processing and security.
 
RASOR boasts industry-leading communications security including cryptography, cross-domain, and multi-level security while maintaining a strong relationship with the National Security Agency.
The unit leverages our Dynamic Software Capability Orchestrator (DSCO™) to seamlessly incorporate first and third-party capabilities into a robust ecosystem.