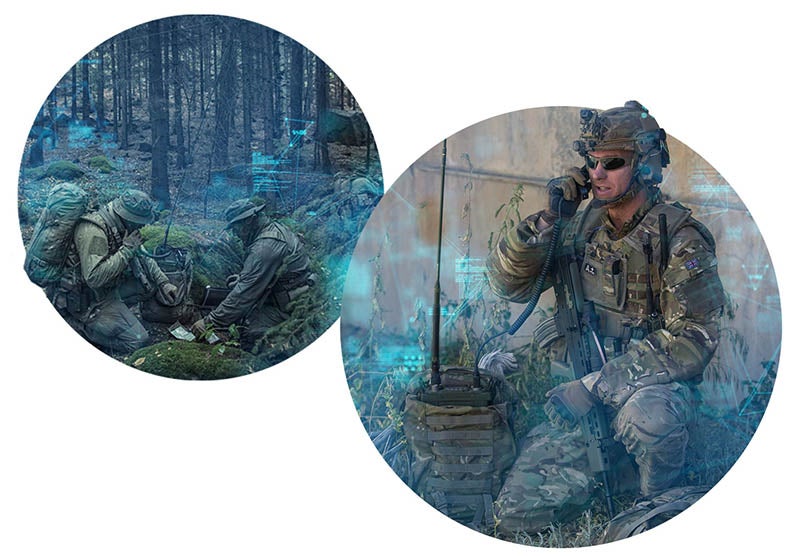 Modern HF Connects the Coalition
Weak communication links lose battles. HF systems are essential for breaking down barriers to keep battlefield-dominating situational intelligence flowing, without the need for extra infrastructure. With our modern HF solutions, warfighters are able to communicate with over 150,000 L3Harris HF radios, tactically deployed across the world today.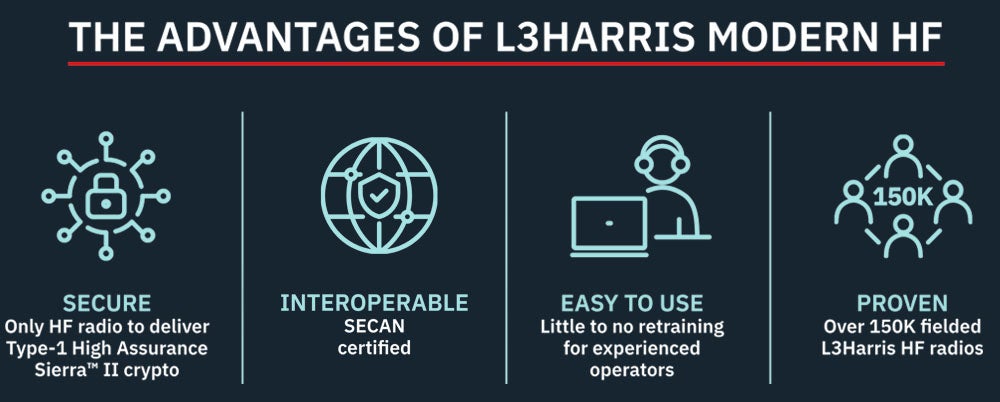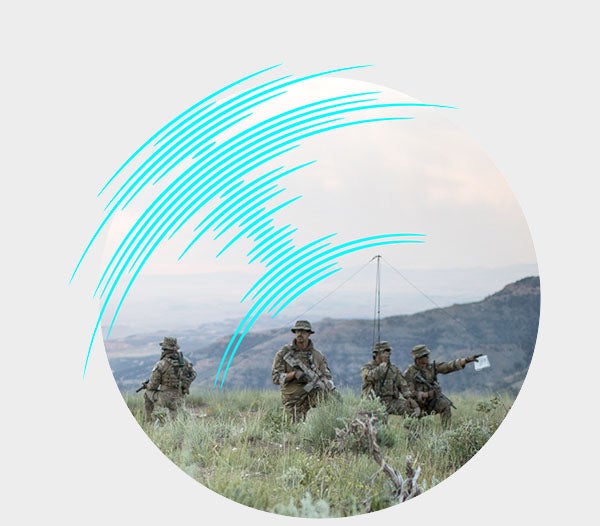 RESILIENCY DOMINATES DISRUPTION
Our modern HF solutions deliver always-ready communications to keep warfighters securely connected — even during the most difficult scenarios or conditions. Waveform flexibility keeps voice and data ahead of jamming and spoofing threats to ensure continuous, reliable communications across the battle space.
We offer the only NSA- and NATO-certified Type-1 High Assurance HF radio on the market today.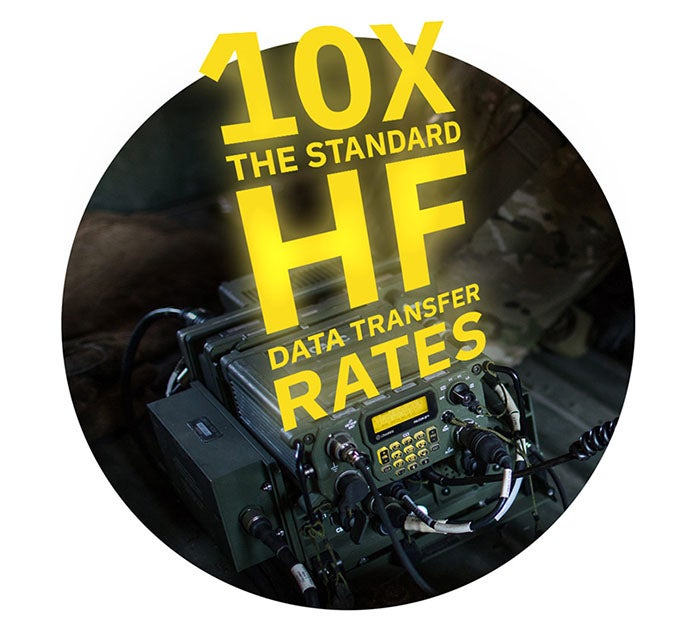 MORE THAN VOICE. 
DELIVER ALL THE DATA.
Increasing demands for real-time data strains military communications networks — especially over long distance and in contested and congested environments. Modern HF cuts through barriers, providing high-speed digital data transfer up to 10x standard high-frequency data rates to share the most current Common Operational Picture (COP) — Position Location Information (PLI), beyond line of sight, quickly and securely.