Large Aperture Parabolic Antennas, Satellite Tracking Antennas, Full Motion Satellite Antennas, Satellite Downlink Antennas, Satellite Telemetry and Control Antennas
L3Harris has been a pioneer in the supply of large aperture, full-motion antennas since 1969. There are very few large aperture antenna suppliers in the world. The skills needed to be successful in this business are highly specialized and acquired through experience. L3Harris has designed and delivered a broad range of products that operate in severe climates from the arctic to the tropics, at frequencies from UHF to V-Band, and reflector sizes up to 20-meters in diameter.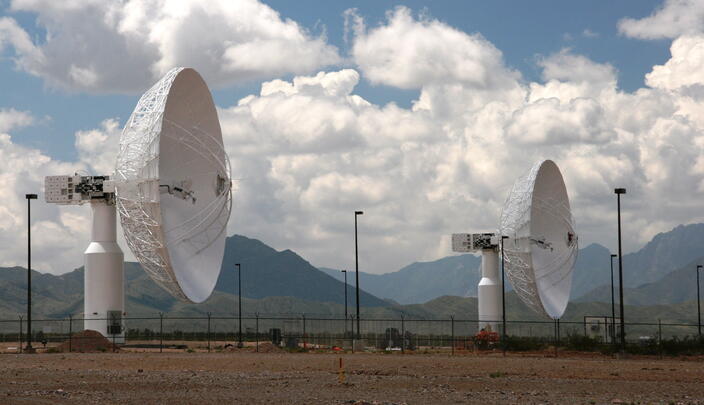 Optimized Solutions
The trade-off between structural integrity, precision pointing and tracking, and cost are taken into account to provide an optimized solution for the mission and environment.