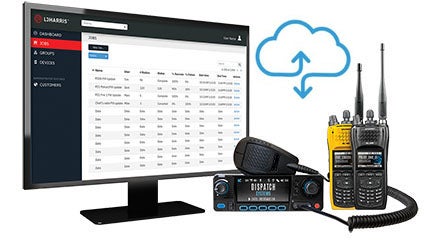 CLOUD-BASED RADIO PROGRAMMING
Cloud-based device management simplifies the complexities of keeping large fleets of radios optimized with secure, up-to-the-moment updates. A centralized database lets managers track and log recent changes and device information to their radio fleet.
Adding Two47™ Device Manager to new or existing L3Harris Terminal Maintenance Services contracts makes extending device reliability and lifespan easy. Ask about our tiered support offerings for flexible choices to best fit your current needs and budget demands.