Smaller, more powerful and with general capabilities and a waveform library far more extensive than current offerings on the market, the L3Harris Falcon III® RF-7850D Multi-channel Modular System is the world's first triple-crossband radio, capable of operating from Very High Frequency (VHF) to S-Band.
L3Harris is leveraging mature and field-proven capabilities from the Falcon III® RF-7850 Family of Radios to create a two-channel solution – with the flexibility to add an additional channel – in one compact system. Its first channel acts as the multiband backbone, providing the full RF-7850 waveform suite, with continuous coverage from 30 to 512 MHz.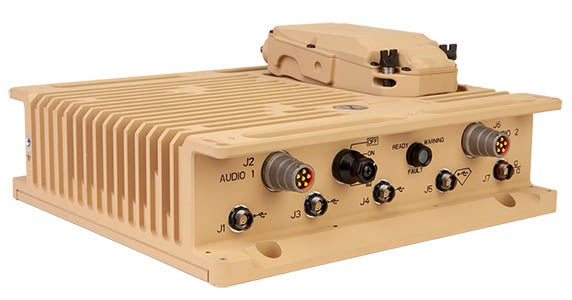 This first-of-its-kind approach effectively provides three simultaneous networks that can enable interoperability between generations of radio; three separate, non-competing channels; and all in a package three times smaller than comparable systems.
The system forms the foundation of the RF-7850 family of tactical radios, delivering full battlespace interoperability and a connection for air-to-ground backbone networks through long-range, dual-channel communications. The RF-7850D supports faster, better-informed decisions through the seamless exchange of voice, data, images and Full Motion Video up and down echelon.
Explore the Falcon III® RF-7850D Multi-channel Modular System