With technologies for both defensive and offensive capabilities advancing at lightning speed, the strategic role of Situational Awareness has been elevated in recent decades. As such, government and military organizations, large and small, value reliability, resiliency and affordability when looking to advance their capabilities in large, complex systems.
"We're uniquely positioned as a mission solution provider," Chris Aebli, president of L3Harris Global Communication Systems (GCS), said. "L3Harris has a large tactical radio install base and has introduced tactical networks to many of our international customers around the world. We are a world leader in tactical voice and data communications, cameras and sensor data, as well as battlement management systems design, integration, installation and support." Through the merger of L3 Technologies and Harris Corporation to form L3Harris Technologies, the new Global Communication Systems group can provide a full spectrum of national security capabilities in its product offerings with one point of contact for its customers.
"The merger of L3 Technologies and Harris Corporation has enabled the company's newly formed Global Communication Systems organization to provide end-to-end solutions, meeting customers' most-urgent needs."
"We now have access to a broader array of technologies and expertise in ISR and integrated systems," Aebli said. "It's a natural progression for us to be able to supply systems that are tightly integrated with tactical networking radios. It gives us a nice position to be able to provide some pretty unique, cost-effective solutions at the system level."
L3Harris' legacy companies have long-standing expertise and field-proven technologies to meet customer needs. The merger has strengthened the sector's ability to lower the cost of ownership throughout the life of a system, according to Aebli.
The new GCS organization ensures reliability, resiliency and affordability of its products by leveraging L3Harris' reputation as a trusted partner and the company's decades of expertise in a wide array of multi-tier C4ISR communications solutions. Further, GCS Engineering teams are agile enough to focus on specific customer requirements. The organization has proved itself as a strong product integrator that can build local support infrastructure to bolster national sovereignty.
L3Harris' extensive international partner network, and the experience and capabilities it brings to bear, allows the company to provide end-to-end solutions with fewer subcontractors and process layers, resulting in reduced cost and quicker unit delivery, he added.
GCS supports customers in identifying capability gaps, performing network design, equipment selection, system integration and testing—right through deployment, training, field service, maintenance and sustainment.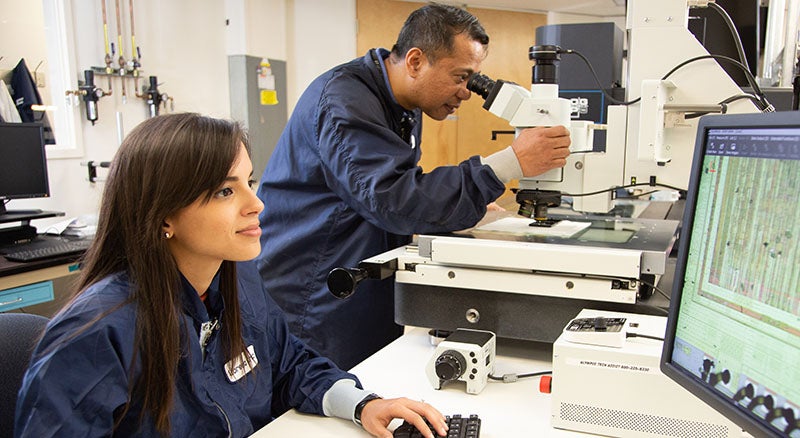 L3Harris' Global Communication Systems division designs complete systems of customized sensors, networking, hardware, software and communications technologies. GCS has mobilized its top scientists, engineers and experts to redefine, design, manufacture and rapidly deploy the most-capable VSATs on the market.
"We're creating packaged solutions that provide flexible, scalable, quick-deployment vehicle and shelter systems to meet border security, observation and surveillance requirements," Aebli said. "These mission solutions enhance the users' battlefield Situational Awareness for every medium of military tactical communications."
While the business is exploring opportunities in emerging border security, land Command and Control, intelligence operations and fire control markets, it is also enhancing its support for organizations with an increasing focus on building local capabilities and expertise. While this traditionally has been a maintenance and sustainment exercise, customers are looking for increased help in design and development, according to Aebli. This necessitates a different plan during proposal processes to ensure adequate training courses are offered in areas such as electrical engineering and software design, as well as transfer-of-knowledge tactics. L3Harris' foreign in-field support includes building facilities, hiring local employees and purchasing material in country, further lending to its national sovereignty.
"Our commitment is that we will always spend the proper time upfront with our customers to understand what they really want to accomplish—we want to be a partner, not a supplier," Aebli said. "It's a commitment to quality, delivery, support, and, ultimately, our customer's success. We're going to provide high-performing systems—we're not going to over-design them. We're going to deliver on time, and then we're going to be there to support them."
GLOBAL COMMUNICATION SYSTEMS SOLUTIONS
L3Harris' Global Communication business is a leading Command, Control, Communications, Computers, Cyber, Intelligence, Surveillance and Reconnaissance (C5ISR) integrator for defense customers around the world. Based on tactical radio solutions, the sector's capabilities span to sensors, soldier biometrics and other data sources to tie together the entire battlefield for personnel at the edge. They include leading-edge solutions to support militaries' ability to gather, synthesize and act on real-time intelligence.
GATHER - Our solutions support agencies that need to monitor an entire border by using an array of integrated high-frequency sensors that gather and share data securely.
SYNTHESIZE - We transform sensor data into a better-informed Common Operational Picture to support informed decisions based on actionable intelligence.
ACT - Sovereign nations require mobilization of actionable intelligence across varied terrain and missions at a moment's notice.
COVID-PROOFING CUSTOMER RELATIONS
No customer is willing to purchase a product without performing due diligence on its capacity to meet their needs, and military customers buying in bulk with national fiduciary and personnel safety responsibilities are no exception.
As the COVID-19 pandemic swept the globe, travel restrictions—combined with IT security concerns—created a complex environment in which L3Harris Technologies' Sales teams needed to maneuver to bring nations the critical solutions they require.
"Our customers' missions didn't stop—COVID happened, but they still need to accomplish their mission," Jake Williams, L3Harris Business Development director, said. "We could no longer fly in to meet them face-to-face, so we had to find new ways to demonstrate our capabilities."
For example, in lieu of in-person demonstrations, L3Harris teams coordinated with representatives from various countries to provide virtual presentations that both fully demonstrated the capabilities of the company's Integrated Tactical Area Communications Mobile Operations and Surveillance Shelter Systems (ITACS) and relieved customer concerns related to the security of telepresentations.
The two-fold solution was a Zoom-enabled demonstration and a two-minute product video. The demonstration allows customers to examine the shelter's unique features at their own pace and discuss how to meet their specific needs. The video provides context as to how the power of the new L3Harris enterprise could enhance the capabilities that ITACS provides.
"The demo targets 80 percent of the needs for a lot of different end-users and we can talk to the remaining 20 percent," Williams said. "It's general enough so that we can apply it to many different users. It's also one of the first demonstrations we've been able to do as L3Harris that shows our cross-segment capabilities."
This tactic allowed participants to see operators responding to their real-time commands and the systems' interfaces. According to Williams, this gave some of the decision-makers a closer view of the product than they would normally see only if some team members traveled to the United States for an in-person demonstration. Additionally, these meetings allowed discussions around mission requirements to be addressed so the company can provide tailored offerings to customer needs when in-person meetings do take place.
"They didn't realize these disparate solutions were ready to go today and integrate as a full network," Williams said. "The demo gives them intimate, crucial knowledge that the system is ready to go at least 80 percent, and that gives them confidence that we're the people they should trust to deliver their mission capabilities."
In the future, Williams sees L3Harris continuing to use virtual meeting capabilities, because it allows more company experts to participate in customer engagements, provide more insight about particular capabilities and design customer-tailored solutions faster.
STRENGTHENING SATCOM
Like GCS, L3Harris Communication Systems' Satellite Communications (SATCOM) products division has embraced the benefits of the merger. The division provides very small aperture terminals that provide high-bandwidth, Beyond-Line-Of-Sight data to military forces and federal agencies worldwide, including U.S. Federal Emergency Management Agency, Southern Command, Marine Expeditionary Units (MEUs), U.S. Army and the Army National Guard.
The division now has access to more technological expertise as a result of the merger and is making significant investments to enhance the performance of its products to keep end-users safe while performing their duties.
"I think [the merger] completes the whole picture," Jerry Adams, SATCOM products division general manager, said. "No one understands tactical radios better than the legacy Harris business within L3Harris, and this legacy L3 group leads the market in deployable SATCOM. Now, as we pull this together, we are able to leverage the same customers on the SATCOM side that we had on the tactical radio side. L3Harris has a unique footprint, and we deliver solutions across the entire spectrum, where most of our competitors don't have that full product portfolio that can allow you to do that."
L3Harris' international footprint enables the company to grow the business in other markets where it already has a strong foundation in certain specialties, Adams added.
"The merger has allowed us to leverage advanced technologies across multiple businesses," he said. "This allows us to deliver complex, integrated end-to-end solutions that would previously not have been possible." L3Harris technology and product roadmaps ensure alignment among investment, customer needs and the quickly evolving battlespace, Adams added. The SATCOM Products group is uniquely positioned to deliver emerging capabilities customers desire, including protected waveforms to counter near-peer threats, and secure access to Low- and Middle-Earth Orbit constellations.
"We promise to stand behind our products and drive our technology roadmaps to meet the mission requirements of our customers," he said. "Part of that is we have to spend time with our customers. Customer intimacy is extremely important."