Engagements within contested and highly contested environments require weapons that can penetrate enemy defenses, including GPS jamming, with assured and resilient communications from weapons release to target impact.
L3Harris Technologies, with a robust suite of line-of-sight (LOS) and beyond-line-of-sight (BLOS) data links, has the solutions for the various scenarios that fall within this critical need. For example, the company's BLOS weapon data links can help close long-range kill chains; L3Harris' LOS offerings enable "a stealth quality of its own," according to John Martin, L3Harris Business Development principal.
"Utilizing our line-of-sight weapon data links, U.S. joint forces can send dozens of weapons at a target – they can all be in this 'wall of weapons' headed to a target area – and they're communicating in a networked, collaborative and autonomous (NCA) way," he added. "If they're being taken out, the remaining weapons continue to talk to each other to ensure the highest-priority targets are hit."
Aligning with Operational Imperatives
In 2022, U.S. Secretary of the Air Force Frank Kendall laid out a series of operational imperatives, including "Achieving Moving Target Engagement at Scale in a Challenging Operational Environment" – a key enabler of Joint All-Domain Command and Control and the U.S. Air Forces' Advanced Battle Management System.
"I'm trying to instill in the whole department a sense of urgency … these operational imperatives are the things we have to do to be successful and to have a successful deterrent," Kendall said in March 2022, according to Space News. 
"What enables our aforementioned ABMS investments to be successful starts with the ability to acquire targets using sensors and systems in a way that allows targeting data to be passed to an operator for engagement. For the scenarios of interest, it all starts with these sensors. They must be both effective against the targets of interest and survivable."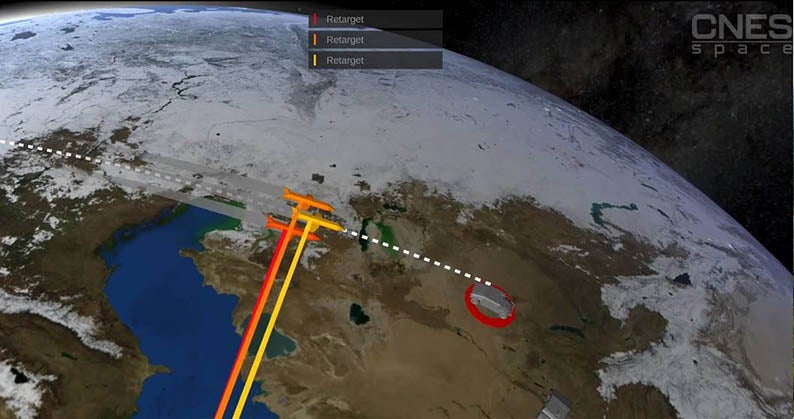 L3Harris' enterprise-wide capability portfolio has a number of leading-edge solutions to meet these needs. The company delivers the open, agile and digital opportunities for systems development required for next-generation solutions by combining best-of-breed technologies from resilient waveforms, multi-domain wideband data links and secure LOS and Satellite Communications with multilink communications system integration capabilities, to solutions for agile weapon acquisition – including networked, collaborative and autonomous solutions, small form factor weapon data links, and Weapons Open Systems Architecture (WOSA) software-defined radios.
"A big focus item down here for me in armament is . . . open, agile and digital and how to get more agility into our weapon systems … and starting to set up the . . . right 'digital ecosystem' with industry to move that forward," Brig. Gen. Heath Collins, former program executive officer for Weapons and Director of the Armament Directorate, Air Force Life Cycle Management Center, Air Force Materiel Command, told Inside Defense last year. "I'm expecting all of the new weapons coming down the pike to have it baked in – to have a foundation of digital, open agile as we move forward."
Strong Legacy of Support
L3Harris is a leading provider of secure, resilient communications for remote and contested environments, providing high data rate, wideband, real-time solutions for use in sea, land, air and space domains.
"We develop innovative communications solutions for Air Force weapon system requirements supported by sustainable agile acquisition approaches," Martin said. "We have developed data links like the BANSHEE™ and our beyond-line-of-sight radio families for today's long-range missiles to effectively close long range kill chains. Our trailblazing agile, fully integrated communications enable battlefield success."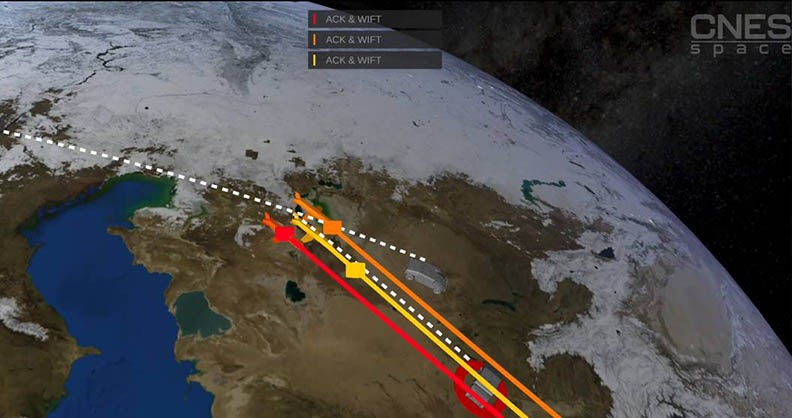 L3Harris provides the ability to field flexible and adaptable networks that are covert and jam resistant in highly contested environments, Martin added. L3Harris has spent more than 10 years and millions of dollars in the development, testing and demonstration of the resilient and anti-jam communications.
"Embracing the future of open, agile and digital infrastructures, our waveforms are the 'engine' that propels our weapon data links to success in contested environments by providing solutions to realize the vision of affordable mass with networked and collaborative autonomy," Martin said.
Leading-Edge Solutions
"L3Harris weapon data links like BANSHEE and our beyond-line-of-sight solutions can be effective communication nodes as part of a larger network that collect, deliver and disseminate intelligence amongst Air Force platforms, satellites and joint and coalition forces," Martin said. "The resultant strategic picture will facilitate critical battlefield awareness and JADC2."
The L3Harris BANSHEE-family of software-defined radios (SDRs) leverage Size, Weight and Power-friendly packages specifically offering single-link MANET with LOS and alternative Precision/Navigation and Timing capabilities. The system keeps individual nodes of the swarm in pace with timing and location without requiring an external clock, according to Martin; "through distributed control, there is no single point of failure."
L3Harris' software-defined BLOS radio solution is a self-contained transceiver ported with multiple waveforms for operation in contested environments. The radio is ideal for both today's legacy cruise missiles and tomorrow's next-generation long-range strike weapons.
"We offer an emergent highly flexible next-generation dual-link SDR with the capability to support both LOS and BLOS weapon data link requirements," Martin said. "Inherent line-of-sight capabilities enable the launch platform to maintain communications with the weapon as well as a MANET to support collaborative and autonomous operations for a swarm or salvo of weapons."
While supporting current requirements, L3Harris is also investing in and developing the next generation of solutions for long-term joint weapon data links that will support multi-domain networks and the U.S. military's concept for Joint All-Domain Command and Control.