Over 5 million new serialized aircraft parts are estimated to be added to the aerospace supply chain annually on top of the 100 million serialized parts already in the commercial aviation ecosystem today. Still, there are very few, if any, industry-wide data sharing solutions for MROs or airlines to find global part availability and parts' associated history – until now. 
L3Harris has joined forces with SkyThread to implement a digitized knowledge-sharing service for L3Harris components using "SkyThread for Parts". The collaboration will investigate and define the onboarding and deployment of the service into L3Harris' aftermarket data management programs. SkyThread for Parts is a secure, blockchain enabled solution that captures all "on and off" aircraft part events since birth and between all actors involved over the lifecycle of serialized parts in service: OEMs, airlines/operators, component and aircraft MROs, and supply chain distribution partners. 
"We are pleased to collaborate with SkyThread to integrate innovative digital transformation into the customer experience," said Adrian Paull, Vice President, Customer Excellence, Commercial Aviation Solutions, L3Harris. "This pivotal global ecosystem will empower data-driven improvements into our product reliability, guide strategic support enhancements and progressively lower customer operating costs."
L3Harris is committed to transforming maintenance efficiency through digitized knowledge sharing. Integrating "SkyThread for Parts" into the L3Harris customer excellence portfolio of services will deliver faster access to spares and inventory, reducing potential AOG occurrences, and optimizing maintenance and repair service times. 
SkyThread Software-as-a-Service (SaaS) data sharing solutions provide critical and reliable visibility for aircraft components on a dynamic platform that acknowledges the aviation sector's complexity. Verified and permissioned users can enter and access events history related to a component's life, enabling quicker access to parts and rotable pools and removing delays caused by information and data silos.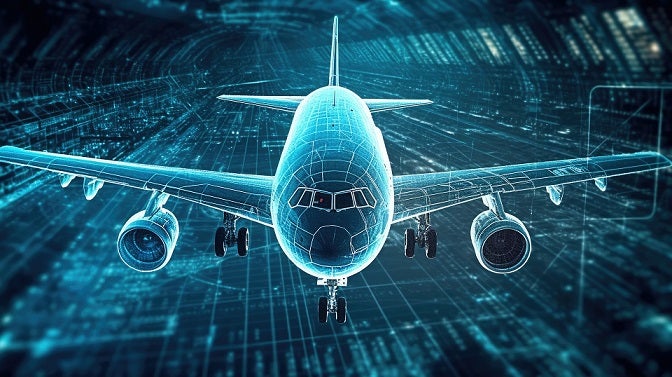 "L3Harris' deployment as an early adopter of the "SkyThread for Parts" data sharing network will be instrumental in helping their customers mitigate supply chain challenges, reduce inefficiencies, waste and delays" said Mark Roboff, co-founder and CEO, SkyThread. "Operators will benefit from reliable validated data, and be able to trace the history of a part and its on and off aircraft information across multiple business and IT silos." 
L3Harris is committed to implementing technologies and tools to alleviate supply chain challenges and decrease maintenance technicians' repair time. The integrated, digitalized "SkyThread for Parts" ecosystem will connect L3Harris with operators and third-party providers with a cradle-to-grave solution for authentication of components. Full implementation will help L3Harris' manufacturing teams plan inventory levels based on real-data usage and allow customer support teams to validate the remainder of the "as flown" and "back to birth" part records to avoid unauthorized reentry of parts into the ecosystem.