L3Harris Technologies and Polska Grupa Zbrojeniowa S.A. (PGZ) announced the signing of a Memorandum of Understanding (MOU) intended to enhance communication systems integration and sustainment for the Polish Armed Forces and bolster Poland's indigenous defense industry.
The MOU furthers collaboration between L3Harris and PGZ with a shared vision of rapid response to Polish defense sector requirements from system development to in-country field maintenance.
As part of the agreement, PGZ subsidiaries Wojskowe Zakłady Łączności Nr 2 S.A. (WZŁ 2) and PIT Radwar S.A., renowned for their defense manufacturing and support expertise throughout Poland, will work toward renewing their status as an authorized in-country maintenance facility for L3Harris tactical radio products. L3Harris further intends to designate WZŁ 2 and PIT RADWAR as preferred in-country installation and integration providers.
"We stand committed to meeting the current and future needs of the Polish Armed Forces, and once we successfully complete the negotiation of definitive agreements, we will formally extend our long-standing relationship with PGZ, WZŁ 2 and PIT RADWAR to foster investment and capabilities that enhance the technological landscape in Poland," said Rick Dickson, L3Harris regional managing director for Central and Eastern Europe. "This MOU represents a great step toward providing our customers with the highest level of support and service for our resilient and interoperable communications solutions."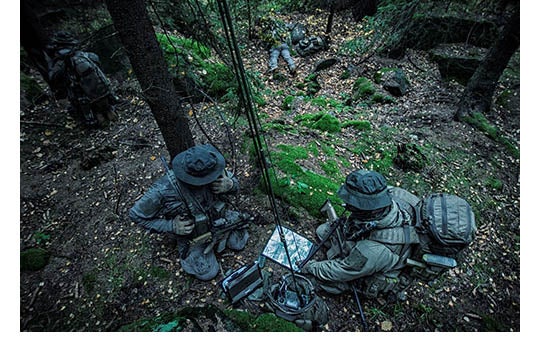 L3Harris has been supporting the Polish Armed Forces for decades and has plans to expand its presence in the coming years. From a tactical communications perspective, the company has been delivering Falcon® radios since the mid-1990s to Poland's special forces, land forces and national guard. L3Harris has delivered thousands of radio systems to Poland to date and continues to hire in-country employees and team with local Polish partners.
In addition to the strengthening partnerships and collaboration with local industry, L3Harris plans to expand its presence in Poland and open a facility next year to support advanced electro-optical/infrared engineering and manufacturing.
L3Harris and PGZ subsidiary WZŁ 2 have partnered on numerous defense programs in Poland since 2003. In 2013, WZŁ 2 became certified to perform in-country maintenance of L3Harris NSA-endorsed, high-assurance radios. The companies will also look to expand technology collaboration by leveraging a proven roadmap for industrial localization, which L3Harris has successfully implemented in other regions, including Saudi Arabia.
"PGZ and its subsidiaries are renowned for their defense manufacturing and support expertise throughout Poland, and 20 years of partnership has built mutual trust," said Dickson. "We have a shared vision of 'Polonization,' enhancing technological capabilities and providing superior products and services to the Polish defense sector."
The MOU marks the beginning of a collaboration demonstrating the commitment of both companies to support and strengthen Poland's defense capabilities, contributing to the nation's security and growth.
"We are proud to join forces with L3Harris," said Kamila Matela, PGZ director of C4 Projects. "This collaboration will bolster our technological capabilities and enable us to contribute significantly to the growth and advancement of the Polish defense sector."
Both companies will work towards commitments on definitive commercial agreements in the following months that will further strengthen the defense industry in Poland and foster enduring cooperation between L3Harris and PGZ.
"We are always looking for ways to better support our customers," said David Taubman, L3Harris Poland regional sales director. "We are proud to be a preferred communications provider to the Polish Armed Forces, and we are in full support of 'Polonization.' We are looking forward to exploring the possibility to manufacture our resilient and NATO-interoperable communication equipment and accessories right here in Poland".