L3Harris Geospatial is a full-service topographic mapping and geospatial data provider that serves many companies and government agencies around the world.  L3Harris geospatial has been operating as a topographic mapping service provider since 1951, originally as a geological consulting company specializing in oil, gas and mineral-related mining and exploration.  The company continued throughout the years to increase its scope and now is a supplier of geospatial data and mapping services to a much wider commercial market. L3Harris Geospatial serves a diversified market, which includes energy, civil engineering, telecommunications and utilities.  L3Harris geospatial qualifies the customer regarding their level of capability for understanding and using geospatial data, and assists the customer in helping them to best utilize the information they are accessing from L3Harris.  This direct and helpful customer assistance maintains and grows their loyal customer base.
Highly trained professional photogrammetrists using digital stereo mapping systems simultaneously interpret, compile, and layer all image-identifiable planimetric, cultural, and topographic features from very high-resolution aerial image data.  Mapping products include digital contour files, digital terrain models (DTMs), or triangulated irregular networks (TINS).  Using pre-marked surveyed or photo-identified ground control, L3Harris geospatial produces topographic maps that exceed, national mapping standards, set by the American Society of Photogrammetry and Remote Sensing (ASPRS).  Typical aerial surveys provide as-built AutoCAD drawings that include a 3D DTM, 1.0 foot contours, and 0.25 ft. resolution orthorectified (map-corrected) aerial images that are suitable for civil engineers to plan and design the facilities prior to construction. Follow the process below from imagery collection all the way to the developed project. 
Be sure to check out our mapping services to see if we can help you, or maybe Amazon, meet your unique data and mapping challenges.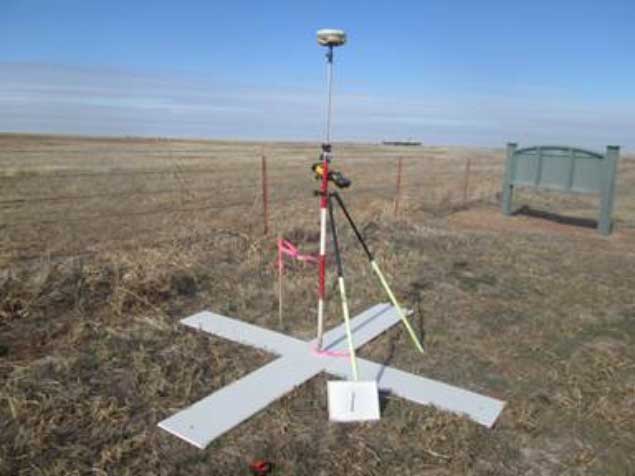 A typical GPS survey aerial panel point, also known as a Ground Control Point (GCP) survey marker.  This is key to a successful aerial survey where L3Harris can accurately map the terrain and reference the captured topographic data to ground reference points.  GCPs must be clearly visible in the aerial image data so the aerial images can be referenced.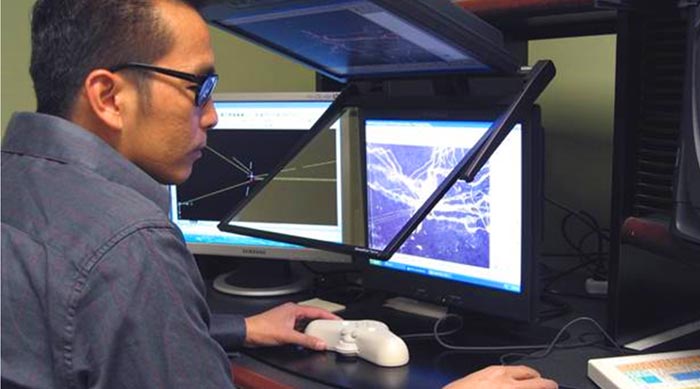 The 2-ft interval contours in AutoCAD were generated from DTM data that was compiled from aerial photos and survey data.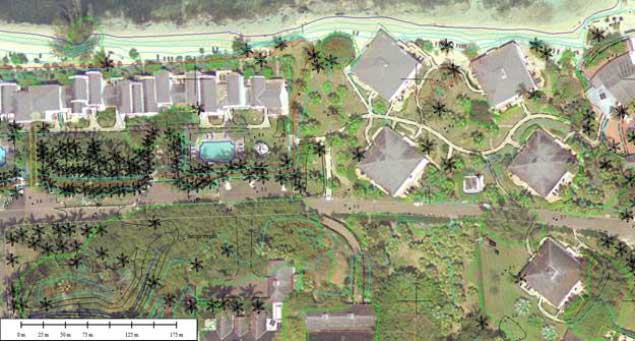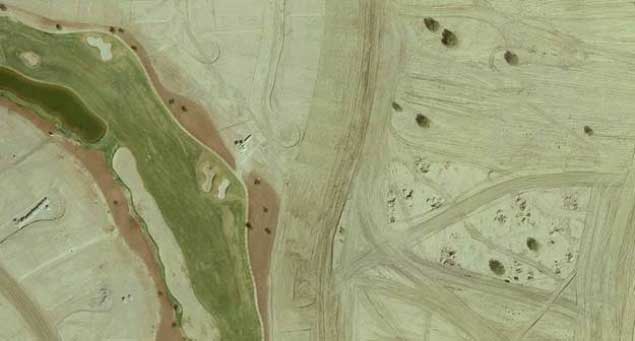 Below is the development plan which was based on the topo base mapping L3Harris geospatial completed for the developer.