"What L3Harris brought to the MRRS and the MTA was a contract that was in budget, and a trunked radio system, delivered on schedule, that over-performed requirements," said Vallarelli. "The ultimate success of the MRRS is a testament to the design genius of L3Harris Chief Engineer Sal DiRaimo, who knew the ins and outs of the MTAPD and produced the system we have today." 
Standards-based P25 Phase II public safety grade trunked radio system
The MTAPD had an early goal to create its own public safety radio system for its officers. It released a statement of requirements for a vendor to provide a standards-based P25 Phase II public safety grade trunked radio system with the ability to provide regional interoperability to improve communication for officer safety. The 95-percent coverage requirement was for wide-area mobile, a defined rail corridor of portable, and in-railcar coverage.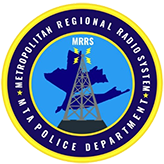 The MTA service area, which comprises the MRRS, includes the New York City metropolitan area, and counties of Nassau, Suffolk, Westchester, Putnam, Dutchess, Orange and Rockland, covering nearly 5,000 miles.
"The MRRS design provides for a six-zone configuration and it defines certain geographical areas with each different five-channel setup, increasing capacity," Vallarelli explained. "For example, on the Long Island MRRS Zone 1, we have 5‑700 MHz channel pairs. Using a channel access method for shared networks, we provide eight individual talk paths that could support eight simultaneous transmissions, either from a dispatcher or from a unit, all through the MRRS system. This doesn't conflict with the other four zones in the Hudson Valley."
Provide extended coverage to the MTA NYC Transit system
MTAPD and user agencies have been on the L3Harris system for nearly three years and have since deployed more than 2,000 XL-200 portable, LTE radios. A driving reason behind the LTE radios was to provide extended coverage to the MTA NYC Transit system. Vallarelli noted the radios' LTE capability, with coverage provided by AT&T FirstNet, has been a "game changer" for the MTAPD. It also provides interim coverage during times of maintenance and upgrades of the MRRS.
"The L3Harris XL-200P is an exceptional radio, with a great form factor and functionality. The LTE works like a charm thanks to the technical design and engineering coordination between MTAPD, AT&T FirstNet® and L3Harris to create exactly what the MTAPD needed," Vallarelli said.
Vallarelli explained that the new MRRS system has been extremely helpful for train stations that have been or are currently going through major rehabilitations, such as Grand Central Terminal and Moynihan Train Hall, both of which are now operational. Currently under construction is Penn Station, where the existing VHF coverage has been lost, so the station is now relying solely on the XL-200's LTE extended coverage, Vallarelli noted. Through partnerships with local police agencies, the MTAPD tested the converged LMR/LTE in hospitals, apartment buildings, corporate and government office buildings and colleges, where extensive and expensive in-building distributed antenna systems would normally be required. LTE has provided exceptional coverage to areas the MTAPD never had access to before.
The MTAPD's current focus is recruiting partner agencies to onboard the system so they can benefit from zero-capital system construction costs and reduced operating costs through MTAPD-funded MRRS maintenance and operations.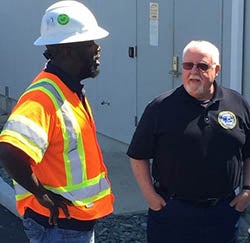 Additionally, L3Harris is providing 24x7x365 MRSS monitoring, along with AES-256 encryption and enhanced MRRS cybersecurity and increased geographical coverage throughout the New York metro area.
The L3Harris Field Service Team partnered with the MTAPD in developing a comprehensive and cost-effective support plan and providing on-site management support. This ensures that the MRRS maintenance and operations are consistent and to the highest level of quality. The L3Harris and MTAPD personnel operate as one functional unit in maintaining and operating the MRRS. 
"We're providing agencies with a trusted, reliable and resilient public safety-grade system that will enhance coverage through the MTA service area. Each agency can also upgrade its radios, offering the option of LTE and extended portable coverage beyond the MRRS footprint, if they do not have an approved MRRS portable already," Vallarelli said.

The MTAPD has several outstanding partner agencies that provided infrastructure and spectrum resources. The NYS Division of Homeland Security and Emergency Services allocated state-authorized 700 MHz spectrum and a physical location at the Corning Tower in the state capital of Albany. The New York State Police (NYSP) had an existing L3Harris Phase I system that the MTA upgraded and provisioned a split Premier VIDA core to the NYSP Metro-21 System. Suffolk County and Orange County and the NYSP provided access, at no recurring costs, to their owned towers and MTA provided upgrades to Suffolk County sites and funding assistance to Orange County Public Safety to provide encryption to subscriber radio equipment.  
The MTAPD's most recent partner agency is the Village of Tuckahoe where they are in the early stages of developing a new site to improve coverage. Another long-time partner is the State of Connecticut that provides MTAPD's members in Connecticut with access to its non-L3Harris trunked system and have agreed to create an Inter Sub-System Interface (ISSI) between both systems.
Vallarelli noted that the project and partnership was a success because of its unified approach... "We became blind as to who you work for," he said. "From our internal technical teams to project consultants to partner agencies and L3Harris it became One Team – One Mission."