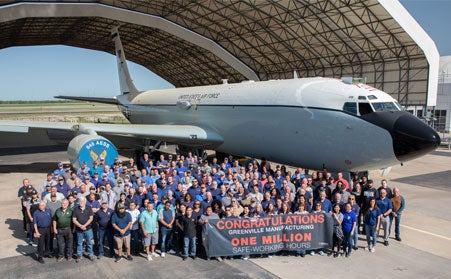 Company operations teams have embraced that as a destination, and the efforts reflect an emphasis to not only take care of customers, but each other.
A timely example of this is the company's largest site, in Greenville, Texas, which recently earned a major safety milestone.
In April, that site's manufacturing team passed the mark of one million accident-free work hours, as the team has not had a reportable injury since March 2021. L3Harris leadership credited employees, along with a program of consistent employee engagement, for ensuring the best working conditions for employees.
Byron Green, Vice President of Global Operations for L3Harris, congratulated the team for achieving the benchmark and commended their focus on creating a safe workplace.