The project commenced earlier this summer with an expected completion date of December 2023. It involves migrating from DART's OpenSky® communications system to a new P25 interoperable network leveraging L3Harris' next-generation XL Converge™ portable and XL Onboard™ mobile radios, Two47™ Base Stations and VIDA® integrated network core.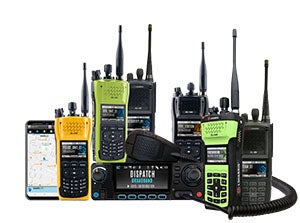 "Migrating to a modern system allows DART to move into the future with P25 Phase 2 system standards, providing better overall coverage for transit operators, customers and first responders," Aaron Williams, L3Harris senior director of Public Safety and Professional Communications Sales, said, noting the OpenSky system is nearing end of life, and the upgrade will meet DART's needs far into the next decade.
DART is one of the country's largest public transit providers, spanning 13 cities across 700 square miles and servicing 36 million riders each year. The agency's current infrastructure comprises seven communication hubs and thousands of mobile and portable radios; DART's bus, rail and police departments each have their own dedicated frequency band.
Under the modernization effort, L3Harris will consolidate the three department's frequency use to the highest-powered of the current three, which will facilitate quicker emergency response to DART customers in addition to saving money, according to Williams. The project reutilizes preexisting transit communications sites to reduce cost and logistics while enhancing the network's cybersecurity and asset management capabilities.
 
In addition to expanding DART's existing secure, mission-critical network, the new system will also introduce police radio coverage along the jointly owned 35-mile commuter rail line connecting Dallas and Fort Worth, Texas, the Trinity Railway Express (TRE).
"DART modernizing their communications to the latest generation of P25 creates an interoperable network allowing surrounding agencies to use Dallas' system, or vice versa, in the case of a service-impacting event," Williams said.