Over recent years, the U.S. Army has focused on the development of next-generation helmet-mounted systems to "own the night" and enhance the mission effectiveness of Close Combat Forces (CCFs) operating in limited-visibility conditions.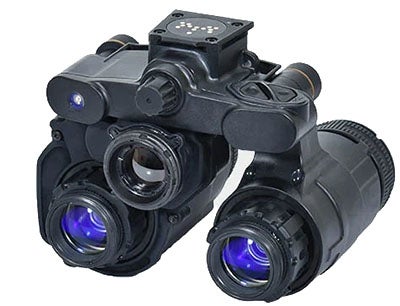 L3Harris' Enhanced Night Vision Goggle-Binocular (ENVG-B) and Ground Panoramic Night Vision Goggle are notable examples that enhance the Army's mission success and operator safety in low- and no-light environments.
However, the service is now considering how to equip CCF Direct Support (CCF-DS) units with their very own next-generation night vision systems to keep up with combat units at night.
CCF-DS covers a wide variety of formations operating at the brigade level and below that provide direct support to CCF while not engaging in offensive close-combat operations themselves.
Distance from the front lines, wherever that may be on the modern battlefield, does not provide the measure of the worth of the soldiers in these units and the capability they need to be successful, according to Leith Ames, L3Harris Business Development director. DS units must keep pace with infantry and armored formations on the battlefield in order to successfully conduct their mission.
"Close-combat teams can't move fast if the support guys can't keep up," he said.
NVD-NEXT
As a result, the Army is pursuing the Night Vision Device-Next (NVD-Next) program, looking to provide CCF-DS units with enhanced night vision in limited visibility conditions, increasing their ability to recognize and engage threats at longer ranges.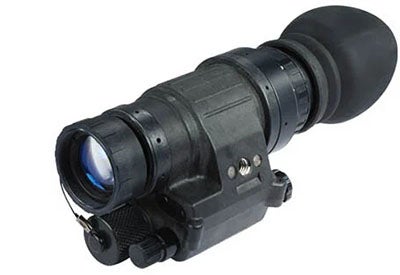 Selected NVD-Next solutions will replace legacy night vision devices currently in service for CCF-DS, such as L3Harris' 20-year-old AN/PVS-14 system.
"The importance of night vision on the modern battlefield has been reinforced by lessons learned in recent global conflicts, such as Ukraine," Ames said.
NVD-Next will ensure every CCF-DS unit can move at the same speed across the battlefield as a CCF in limited visibility conditions.
To date, the service has already conducted a number of Soldier Touch Points as part of an ongoing research and development phase to confirm specific requirements for the program moving forward. L3Harris envisions its offering to be a cost-effective, lightweight, rugged and reliable helmet-mounted and binocular design to meet the future needs of the service.
L3HARRIS SOLUTIONS
With a rich history in supplying a range of night-vision goggles to militaries around the globe, L3Harris is ideally positioned to support the Army's NVD-Next requirement.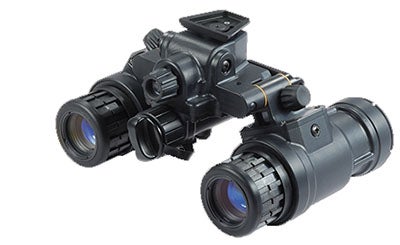 L3Harris' commercial off-the-shelf solutions include AN/PVS-31A or BNVD-1531, both of which feature white-phosphor technology.
However, L3Harris is also considering the design and development of a brand-new binocular night-vision goggle that would match specific service requirements in a cost-effective manner.
"At the top of their list, the U.S. Army is looking for a very cost-effective goggle, so they want to squeeze every little bit of cost out of this program," Ames said. "I think the manufacturing process of night-vision goggles has continued to improve over recent years, which helps control the cost."
L3Harris is identifying ways to upgrade proposed solutions in the future, to include scalable options that allow the goggle to further enhance operators' situational awareness capabilities.
"We're definitely looking at scalable options that allow the goggle to feature heads-up display components for enhanced situational awareness," Ames said.