OFFENSIVE SPACE EW
CCS is a deployable ground-based system that denies communications from satellites on orbit. The result is the ability to jam an adversary's communications during a conflict, creating a safer and more secure environment for U.S. warfighters across every domain. CCS is the Space Force's only ground-based space control platform providing an offensive electronic warfare (EW) capability in space. L3Harris is the prime contractor on the most recent upgraded block of CCS, known as 10.2, after playing an important role in the development of an earlier version of the capability.
DEPLOYED, OPERATIONAL
The current CCS enterprise consists of 16 transportable systems located in strategic locations and operated by the U.S. Space Force and Air National Guard units. Operators on the ground use the systems to deny access to transmissions from satellites on orbit in accordance with strategic mission objectives. The effects are reversible, which allows operators to deny the capability for as long as it is needed before returning the satellite to its previous status. Future plans call for added capacity for the CCS units as well as expanded capabilities, including providing multidomain platforms with dynamic command and control.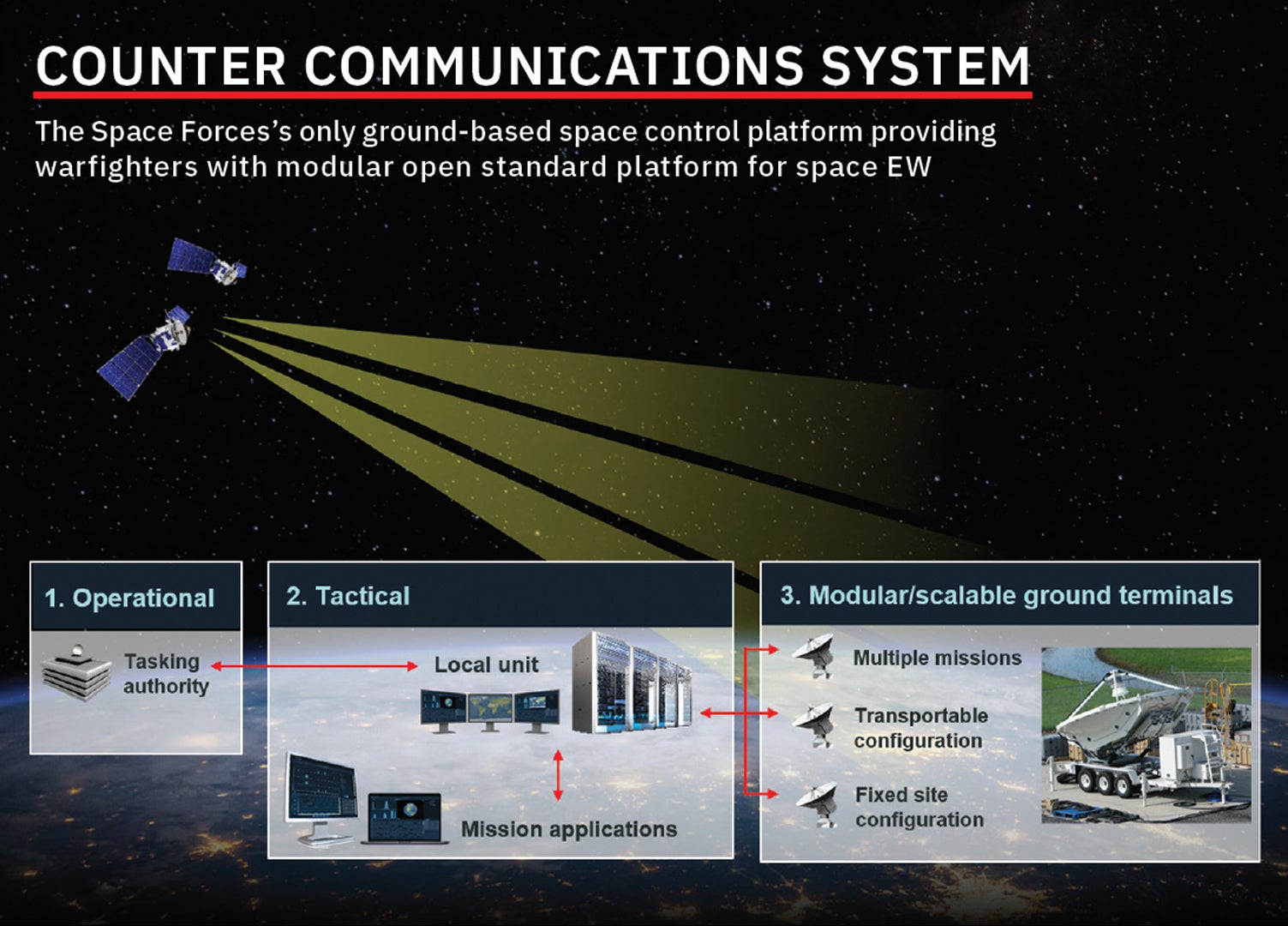 SPACE EW
L3Harris is at the forefront of providing tools that enable or deny the electromagnetic spectrum in the contested space environment. CCS is just one of a number of capabilities that protect U.S. forces and ensure any potential adversaries are at a disadvantage in the space domain.
Space EW includes operational systems that deliver the ability to deny adversaries the use of their space assets as well as protection of U.S. interests. Operational systems are moving from standalone single-mission systems to multi-mission platforms with dynamic command and control along with remote operations capabilities.
Another component of Space EW is testing and training for space control warfighters to effectively use those systems when they are needed most. L3Harris develops realistic total immersion environments for dynamic live, virtual and constructive training as well as tests and exercises. Fusing live and virtual environments enables multi-domain testing, supports global exercises and provides advanced system development options.