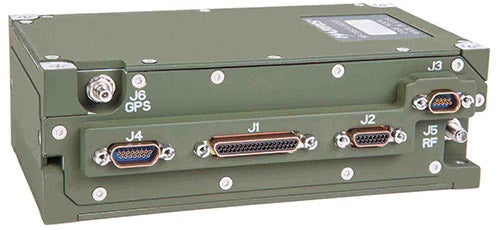 Narrowband and Wideband Radio Networking with VHF/UHF Range Extension
The RF-7850A-UA has full interoperability with L3Harris wideband radios and traditional narrowband waveforms, including Combat Net Radio (CNR). It uses the Mid-tier TDMA Networking Waveform (M-TNW) to deliver high-speed networked data and Full Motion Video (FMV) for enhanced ISR and superior command and control. This solution also takes advantage of tactical VHF and UHF radio networks to enable range extension for secure air-to-air and ground-to-air communications.
In addition to this unmanned solution, the Harris RF-7850A platform includes a multi-channel airborne networking radio certified for use in rotary or fixed-winged aircraft.