L3Harris' Mode S Transponders meet the future needs for optimized flight and Air Traffic Modernization efforts for helicopters, business jets and regional aircraft by providing NextGen Automatic Dependent Surveillance – Broadcast (ADS-B) capabilities they need to operate safely and efficiently. The NXT family reduces lifetime costs and improvides reliabiliity as well as enable pilots to take advantage of more efficient routing while increasing airspace capacity, situational awareness and overall operational safety. Additionally, the high-reliability of the units enhances the overall surveillance system by reducing TCAS no-fault-found failures.
Elementary and Enhanced Mode S surveillance-compliant
Function validity verification through simple built-in test and self-test capabilities
Compatible with all ARINC 735B/735A/735 TCAS II systems, including ACSS TCAS 3000SP™, TCAS 2000™, T2CAS™ and T3CAS™
Meets all civil, commercial and military aircraft and rotorcraft requirements with two form factor options for slide-in replacement of current XS-950 (4 MCU), RCZ-852 and 1/4 ATR Short
Highly accurate position reporting
High-level of ADS-B Out (DO-260B) reporting requires the transmission of precise, real-time flight data information, including current aircraft position, speed and intent. The NXT-600 automatically transmits all position data via ADS-B Out to other nearby aircraft (equipped) and Air Traffic Control (ATC).

 
NextGen ADS-B compliant around the world
L3Harris NXT transponders are DO-260B-compliant to meet NextGen & Standardized European Rules of the Air (SESAR) mandates requiring transmission of more precise position, speed and intent data. They also meet ICAO Level III standards for the latest functionality for the ICAO Airborne Collision Avoidance System (ACAS) II mandate and are also compliant with European Elementary and Enhanced Mode S Surveillance Downlink of Aircraft Parameters (DAPs) and ADS-B 1090ES extended squitter.
Software upgradability yields reduced maintenance costs
The capability to perform timely onboard software loads provides operators with simplified upgrades, increased aircraft utilization and lower maintenance costs. In addition, the high reliability of the NXT-series greatly enhances the overall validity of the TCAS system reducing Mode S transponder-induced No-Fault-Found (NFF) TCAS failures.
Model overview
L3Harris' NXT-600/-800™ Mode S Transponders are ready to support civil, commercial and military aircraft and helicopter manufacturers and owners.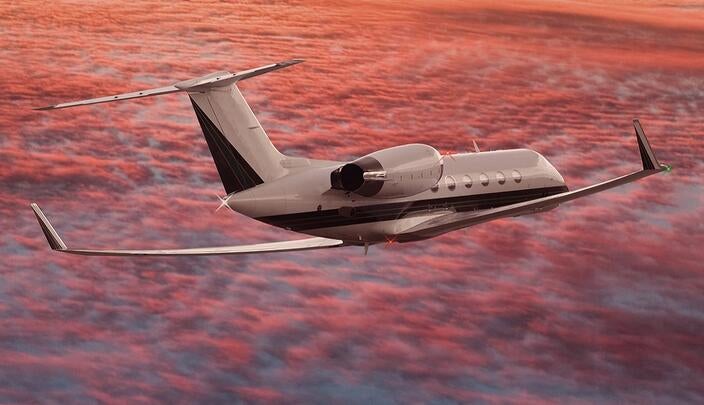 NXT-600™ for Business Jets
L3Harris' NXT-600™ Mode S Transponder provides pilots with more efficient routing, while increasing airspace capacity, situational awareness and overall operational safety.
The adaptor tray also enables quick and easily replacement of the Rockwell Collins TDR-94 and TDR-94D systems.
NXT-800™ for Regional Aircraft
The NXT-800 Mode S Transponder is designed specifically for regional and Air Traffic aircraft to maximize space and provide pilot efficiency and situational awareness.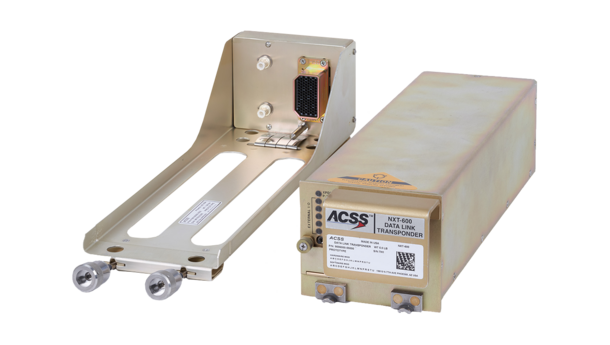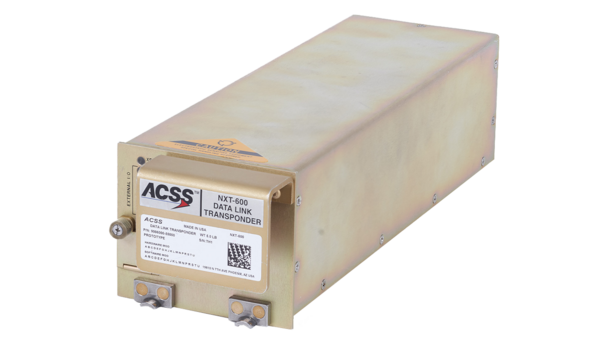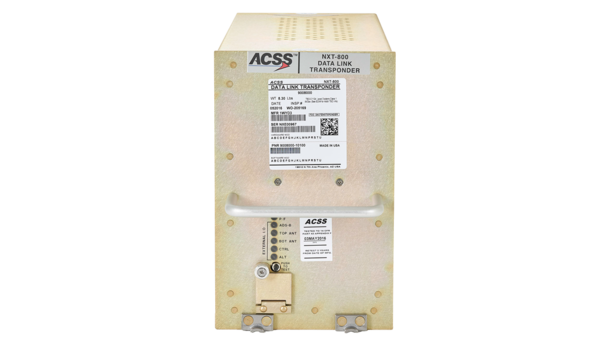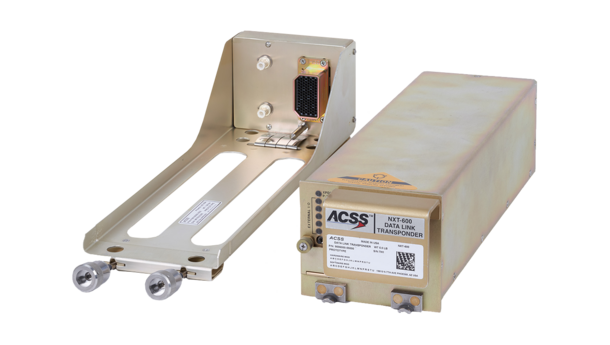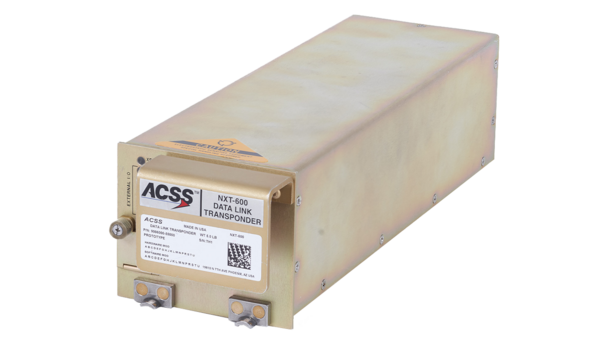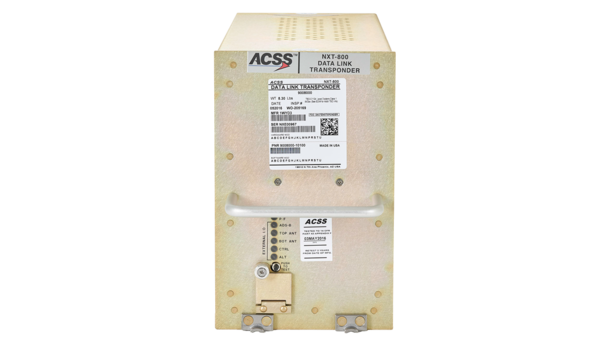 Product specifications
SPECIFICATIONS
PART NUMBER
NXT-600: 9006000-55000 (DC)
NXT-800: 900800-55000 (DC) / 9008000-10000 (AC)
PHYSICAL

Size (inches):

NXT-600: 3.4" (H) x 4.15" (W) x 14.01" (L) length includes handle
NXT-800: 4 MCU

Weight:

NXT-600: 5.1 lb.
NXT-800: 8.3 lb. (AC), 7.3 lb. (DC)

Mounting:

NXT-600: ARINC 404 MT-600 Mount
NXT-800: ARINC 600 4 MCU Mount / MT-600 Mount

Cooling:

NXT-600: Internal
NXT-800: External

CERTIFICATION
Environmental: DO-160G
TSO/JTSO: C112d, C166b/C112d
Software: DO-178B Level B
Transponder Data Link Capability: ICAO Level 3 (COMM-A/B/C)
ADS-B Capability: 1090ES Extended Squitter per RTCA DO-260B MOPS for 1090 ADS-B Equipment
Operating Altitude: Sea level to 55,000 feet
Operating Temperature: -55 to +70 degrees C
Storage Temperature: -55 to +85 degrees C
Power: NXT-600 (28VDC), NXT-800 (115VAC, 400Hz or 28VDC)
Power Consumption: 28 Watts (standby), 55 Watts (maximum)
No. of Antenna Ports: 2 (diversity)
INTERFACES
Controller: Low speed ARINC 429
TCAS II: High speed ARINC 429
GPS: High or low speed ARINC 429
Altimeter: ARINC 429/575 (digital air data)
Flight Identifier: Various
Maintenance Computer: Low speed ARINC 429
WebEDDIT: RS-232
MAKE AN INQUIRY FOR AIR TRANSPORT, REGIONAL OR MILITARY
Please complete the form below to contact our team.
We value your interest and our goal is to be respectful of your time by responding to your inquiry in the most efficient way possible.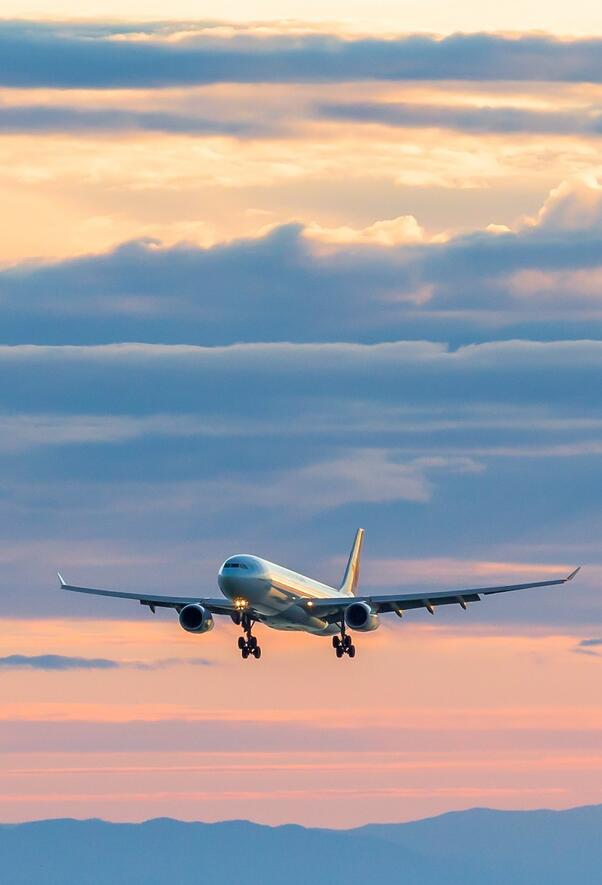 Support
Access technical publications
To gain access to the latest technical publications, service bulletins and other pertinent information about your recorders or other L3Harris devices, operators and authorized repair facilities need to register with our technical support organization for the online library.
Product support / Customer service:
Email: fieldservice.cas@l3harris.com
Phone: +1 (321) 674-4900
Technical publications:
Orders / Information: +1 (623) 445-7070 (option 3)
Cage Code / Federal Supply Code: 1WYD3
Facility / Shipping / Mailing address:
19810 N 7th Avenue
Phoenix, AZ 85027 USA
Order administration / Sales / General inquiries:
Email: acss.orderadmin@l3harris.com
Phone: +1 (623) 445-7040
Fax: +1 (623) 445-7004
Repair and overhaul administration:
Email: acss.phxrepair@l3harris.com
Phone: +1 (623) 445-7030
Fax: +1 (623) 445-7002
AOG services:
Regional, Business Jet & Military
Administered by logistics partner AVGroup
Provides exchange and rental services of ACSS LRUs to existing ACSS customers.
Email: salesatl@avgroup.net
Phone: +1 (321) 674-4900
Fax: +1 (770) 457-8563