Many IEDs can be built ad-hoc, controlled remotely and assembled with ease, making them a weapon of choice for terrorists and insurgents seeking to alarm, injure or kill. As this threat continues to grow, a higher level of electronic countermeasures is required to neutralise attacks before they can strike, to ensure personnel stay protected in the continuing fight to stay ahead of the adversary.
Offering electronic warfare (EW) capabilities that range from advanced jamming to modular countermeasures, BROADSHIELD is the ideal choice for near-term convoy protection, troop protection, VIP protection and explosive ordnance disposal teams.
TRUSTED, TACTICALLY AGILE SYSTEMS
Our extensive portfolio of BROADSHIELD solutions provides both single-role and dual-use protection against IEDs, offering robust, reliable and high-power electronic warfare countermeasures (ECM) to defeat the immediate threat.
HOW DOES BROADSHIELD HELP YOU?
featured articles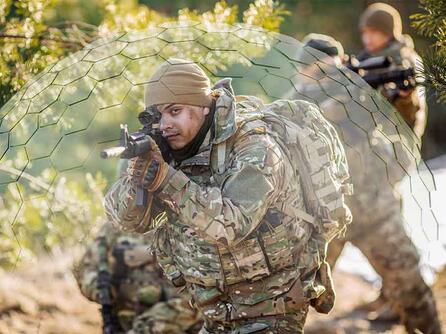 Editorial | 09. 16. 2022
How Electronic Warfare Solutions Evolve With the Future Battlespace
Twenty years ago, the electromagnetic battlespace was entirely different to what it is today. There was only a very restricted pool of low-tech, easy to defeat commercial threat devices repurposed by the adversary that military personnel needed to defend against – a very different story to today's saturated threat environment.