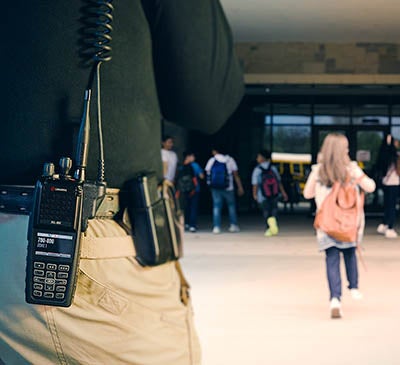 Multiple Layers of Encryption Keep Voice and Data Safe
The XL Connect 95P is a P25-compliant portable radio, with an open architecture design so it connects seamlessly with multiple agencies and integrates easily with existing infrastructure. Advanced features like Multikey encryption and Over-the-Air-Rekeying (OTAR) are available to ensure your communications and data are safe.
Always-connected communications via Wi-Fi enabled voice
Clear communication in noisy environments enabled by loud audio and dual microphone advanced noise cancellation
Secure data and voice through top-level encryption capabilities
P25 multi-agency interoperability and easy integration with existing equipment
Backed with available 24/7 support
Simplify fleet maintenance with device management over Wi-Fi
YOU MIGHT ALSO BE INTERESTED IN THESE CAPABILITIES
Tailor-made Solutions
Best-in-class radios, applications and systems designed for the demanding world we live in.