Modernizing ATM Worldwide
L3Harris is the world's most experienced and technologically superior ATM company. L3Harris now has the scale and range of capabilities to deliver the next generation of ATM, modernizing ATM worldwide with technologies that improve the safety, capacity and efficiency of aviation. Our highly reliable, customized solutions keep global air navigation service providers (ANSPs), airports, airlines and systems integrators ahead of the rapidly growing demands of the global aviation market.
With our in-depth communications knowledge, our ability to integrate standards-based, state-of-the-art technology for unique requirements and our proven transition experience, L3Harris is delivering innovative ATM solutions everywhere.
Featured Articles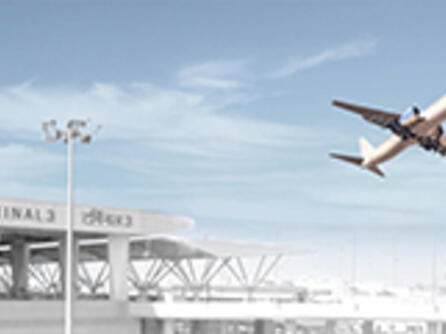 Press release | 02. 27. 2019
Harris Corporation Completes Network Operations Control Center Supporting India's Aviation Communications Infrastructure
Highlights
Significantly enhances communications capability for India's fast-growing air traffic needs
New network represents the Airport Authority of India's largest services-based implementation
Expands company's presence in
Contact Us
Thank you for your interest in connecting with L3Harris.
USER NOTICE: If you are experiencing trouble with an FAA service, please have the appropriate FAA controlling authority contact the L3Harris Technologies PNOCC at 877-384-6622.
Related Domains & Industries
Solutions that solve our customers' toughest challenges.
view all capabilities