Product overview
The RealitySeven Full Flight Simulator provides airlines and training centers with the ultimate high fidelity pilot training experience while maintaining high degrees of reliability, maintainability, and supportability.
The RealitySeven includes digital electrical control loading and an electric motion system, reducing power consumption and providing high trainer availability for airlines, ensuring minimal operational life costs.
The RealitySeven is based on a modular design, with common core elements independent of the aircraft type. It allows for different aircraft modules to be effectively 'swapped' out, as fleet or training business requirements change, without the need to replace the entire simulator.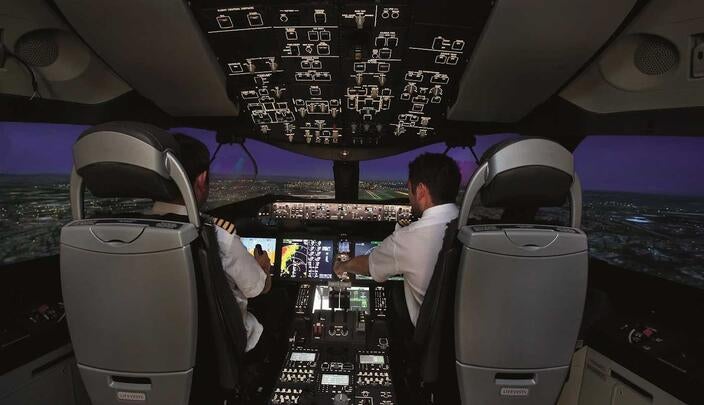 Features
• One platform, multiple aircraft types
• Maximum commonality between all devices
• All modules are non-aircraft specific except for the cockpit
• Swap the cockpit as your needs change
• No need to replace the entire simulator