My Florida Network (MFN-2)
MFN-2 is a private communications network that connects agencies across the state. Exclusively available for eligible users, MFN-2 offers reliability, flexibility and improved network speeds for the citizens of Florida.
The MFN-2 network is available for Florida city and county agencies, public and private K–12 school systems, public colleges and universities, libraries, first responders and community organizations. In partnership with the Florida Department of Management Services (DMS), Division of Telecommunications (DivTel), MFN-2 provides network services to all eligible users.
The solution provides cutting edge security and robust connectivity creating a highly reliable, statewide communication infrastructure.
The MFN-2 is a more robust network than its predecessor. Its dedicated network offers higher redundancy and multiple service options for more reliable network speeds and flexibility. The network also uses enhanced Service-Level Agreements (SLAs) for improved customer service. As a result, customers experience better bandwidth for more efficient handling of daily operations and crisis management.
---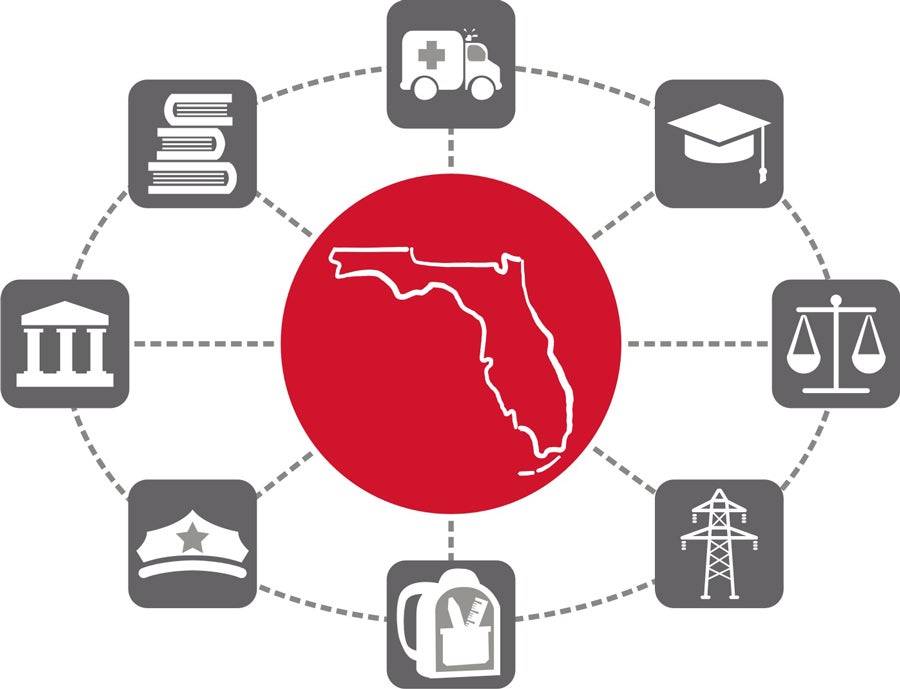 Additional network security, availability and monitoring
Competitive pricing
Enhanced SLAs
Higher core availability and additional cable access
Lower latency and higher throughput
Simplified service structure
For more information about My Florida Network, give us a call at (844) 548-6362.