Meet The Family
Power. Precision. Performance.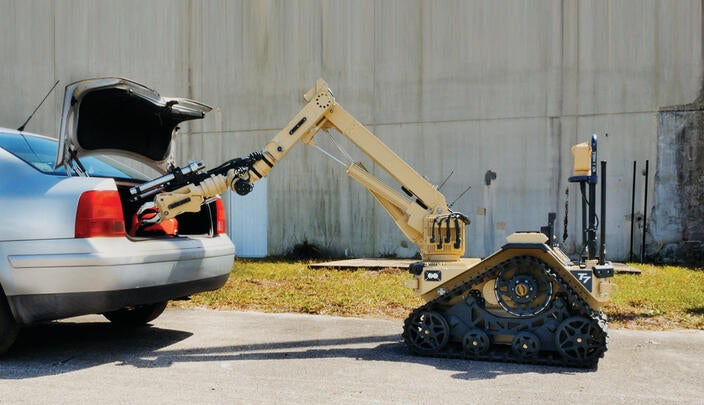 T7™: REVOLUTIONIZING ROBOTIC CONTROL
The T7 is redefining cutting-edge robotics, thanks to a highly intuitive haptic controller that makes operating it feel as natural as moving one's hand. Strong, robust, and extremely powerful, the T7 makes light work of difficult tasks.
Built for the toughest challenges and environments, it provides impressive manipulation, unparalleled precision and human-like dexterity to shorten task completion time and maximize mission effectiveness.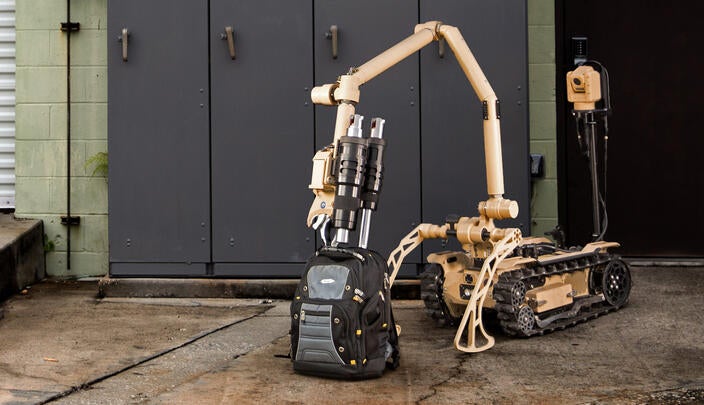 T4™: THE WORLD'S MOST CAPABLE MEDIUM-SIZED ROBOT
The T4 delivers big robot capabilities in a medium-sized package. The first robot of its size able to deploy high recoil explosive ordnance disposal (EOD) disruptors, it's changing the game for the mid-sized market. By harnessing best-in-class reach and lift strength only previously available in larger robots, operators are able to perform jobs that were once unachievable with a medium-sized robot. It can be transported with ease and rapidly broken down into subsystems.