The TCAS 3000SP (Surveillance Processor) is based on the ACSS' industry-leading TCAS II 2000 proven product line with more than 15,000 units delivered. The TCAS 3000SP delivers enhancements in reliability and computing power to handle the most demanding applications, including the Change 7.1 enhancement and Airborne Separation Assurance System (ASAS) upgrades.
The only TCAS to offer certified ADS-B In (TSO-C166b) applications
Patented amplitude monopulse antenna with high-bearing accuracy
Superior intruder tracking performance to track up to 400 aircraft
Covers mandated Change 7.1 enhancements and ASAS upgrades
Backwards compatibility assured
The TCAS 3000SP is completely backward-compatible with the TCAS 2000, and provides appreciable operating cost savings through its reduced weight and power dissipation. Other features include an internal data recorder with external PC-based data analysis tool, maintenance aurals, and the ability to perform easy on-board software uploads using a built-in compact flash port.
SafeRoute+ ADS-B In capability
This next evolution of ADS-B technology includes cockpit retrofit solutions which allow airline pilots to see the same information as air traffic controllers about surrounding traffic. Besides enhanced situational awareness, ADS-B In allows airlines to increase routing, landing and take-off efficiencies, improve block time predictability and increase runway throughput. SafeRoute+ applications include Merging & Spacing (IM-S), CDTI Assisted Visual Separation (CAVS), InTrail Procedures (ITP) and Cockpit Display of Traffic Information (CDTI) through a TCAS 3000SP software upgrade and ADS-B Guidance Display (AGD) and using existing aircraft equipment.
Product specifications
SPECIFICATIONS
PART NUMBER
9003500-xxxxx
PHYSICAL

Dimensions:
4 MCU (7.6 in. H x 4.9 in. W x 15.8 in L)
6 MCU (7.6 in. H x 7.5 in. W x 15.3 in L)

Weight/Power:
4 MCU: 14.7 lb. (6.7 kg) / 28 VDC only
6 MCU: 16.08 lb. (7.3 kg) / 115 VAC and 28 VDC

Mounting: ARINC 600 6 OR 4 MCU Mount

Cooling: No forced air required for 4 MCU (internal fan); per ARINC 600/404 for 6 MCU

TCAS 3000SP SUITE
Processor Unit: Surveillance Processor
Mode S Transponder: NXT-600 (Business & Regional); NXT-800 or XS-950 (Air Transport Data Link); XS-950SI (Military Mode S/IFF)
Antenna: AT 910
Displays: Various
Controls: Various
CERTIFICATION
Environmental Specifications: DO-160E
TSO: C119b (TCAS), C166 (ADS-B)
Software: DO-178B Level B
ADS-B Operation: RTCA/DO-260A 1090 MOPS for extended range
ADS-B Capability: > 95%
Operating Altitude: Sea level to 70,000 ft.
Operating Temperature: -55 degrees C to +70 degrees C
Storage Temperature: -55 degrees C to +85 degrees C
Power Consumption: 70 W nominal
Maintenance: Supports OEM Maintenance Computer Interfaces
Data Loading: Compact Flash
MAKE AN INQUIRY FOR AIR TRANSPORT, REGIONAL OR MILITARY
Please complete the form below to contact our team.
We value your interest and our goal is to be respectful of your time by responding to your inquiry in the most efficient way possible.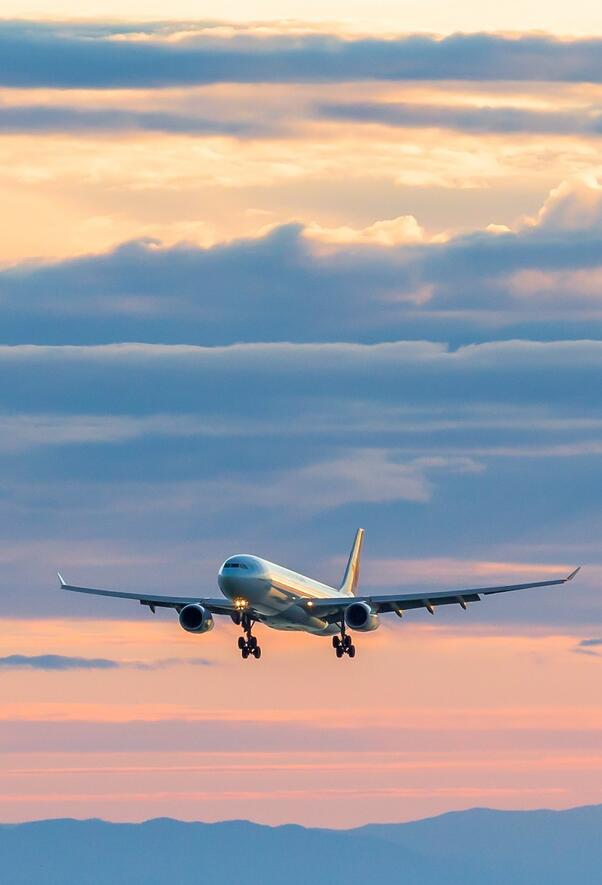 Support
Access Technical Publications
To gain access to the latest technical publications, service bulletins and other pertinent information about your recorders or other L3Harris devices, operators and authorized repair facilities need to register with our technical support organization for the online library.
Product support / Customer service:
Email: fieldservice.cas@l3harris.com
Phone: +1 (321) 674-4900
Technical publications:
Orders / Information: +1 (623) 445-7070 (option 3)
Cage Code / Federal Supply Code: 1WYD3
Facility / Shipping / Mailing address:
19810 N 7th Avenue
Phoenix, AZ 85027 USA
Order administration / Sales / General inquiries:
Email: acss.orderadmin@l3harris.com
Phone: +1 (623) 445-7040
Fax: +1 (623) 445-7004
Repair and overhaul administration:
Email: acss.phxrepair@l3harris.com
Phone: +1 (623) 445-7030
Fax: +1 (623) 445-7002
AOG services:
Regional, Business Jet & Military
Administered by logistics partner AVGroup
Provides exchange and rental services of ACSS LRUs to existing ACSS customers.
Email: salesatl@avgroup.net
Phone: +1 (321) 674-4900
Fax: +1 (770) 457-8563