Utilities Infrastructure Inspection with UAS
From power lines to pipelines, utilities spend billions of dollars inspecting and maintaining infrastructure—often in hard-to-access, dangerous locations. Operators of sophisticated and far-reaching infrastructure need solutions that reduce inspection costs, improve worker safety and increase data collection efficiency.
Unmanned aircraft systems (UAS)—or drones—flying beyond visual line of sight (BVLOS) offer a safer, more cost-effective alternative to traditional inspection methods which require utility personnel to navigate hazardous terrain and climb dangerous heights, or utility companies to spend over $1,000 for each mile of aerial inspection via helicopter.
L3Harris' UAS solutions make it possible for utilities to mitigate hazardous, time-consuming and expensive work and improve distribution reliability through safe, routine BVLOS operations.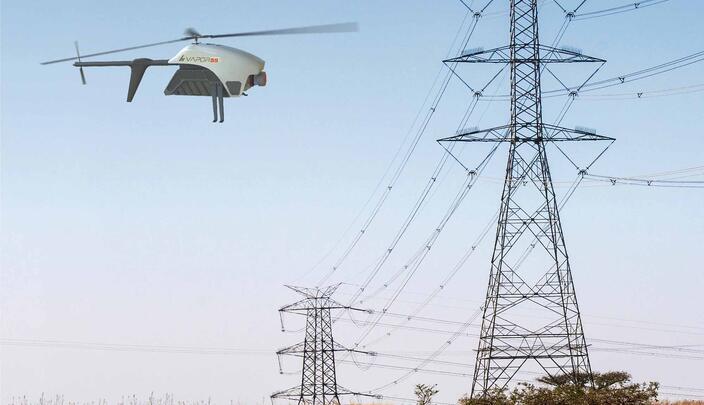 UAS-Based Infrastructure Inspection and Maintenance