Each year, the National Aeronautic Association (NAA) awards the Robert J. Collier Trophy for "the greatest achievement in aeronautics or astronautics in America, with respect to improving the performance, efficiency and safety of air or space vehicles."
This year's Collier Trophy award winner is the James Webb Space Telescope (JWST) industry team, which was selected for its role developing, building and launching the world's largest, most powerful telescope. Commonly referred to as "Webb," the premier space-based observatory enables scientists to observe a part of space and time never seen before – as it orbits the Sun approximately 1 million miles away from Earth.
L3Harris is being recognized as a key member of the Webb Telescope team, which includes NASA, Northrop Grumman and other industry leaders, because of the company's critical role in the assembly, integration and testing of the telescope.
Engineers and technicians from L3Harris integrated Webb's complex system of mirrors and rigorously tested the telescope's hardware to simulate the harsh conditions of space. These key contributions enable Webb to provide sharp, unprecedented images of deep space, including the universe's first stars and galaxies.
"Our contributions to space exploration are historic, and we are honored to be awarded with the highly respected 2023 Collier Trophy for our role on NASA's Webb telescope," said Ed Zoiss, President, Space and Airborne Systems, L3Harris. "Our engineers and technicians worked diligently on the Webb program for nearly 20 years and are proud to be a part of such an exceptional space exploration program."
Members of the L3Harris JWST team will be recognized at an awards ceremony in Washington, D.C., this June. The historic 8-foot-high Collier Trophy is brought from the Smithsonian's National Air and Space Museum, where it's on permanent display, to the awards ceremony each year.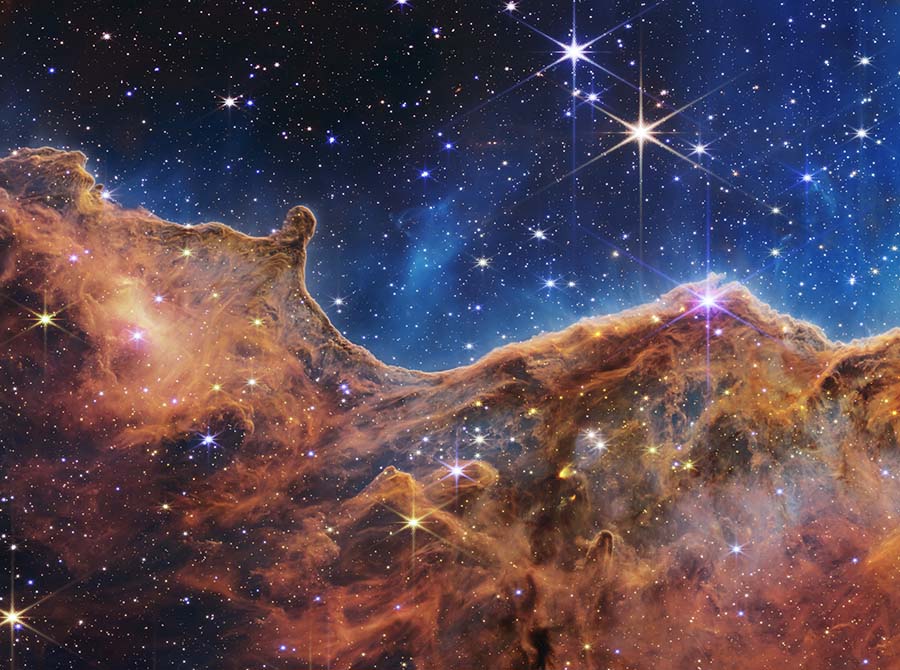 ---
L3Harris' partnership with NASA spans decades, beginning with miniaturized electronic tracking and pulse code technologies for early spacecraft and continuing through the Mercury, Apollo, Space Shuttle and International Space Station missions. The company is contributing to new programs, such as building the optical telescope for the Nancy Grace Roman Space Telescope and the engineering development unit telescopes for the Laser Interferometer Space Antenna.  
To learn more about the Robert J. Collier Trophy, visit Collier Trophy | National Aeronautic Association (naa.aero).