At the end of his life in 1896, Alfred Nobel, engineer, inventor and benefactor of the Nobel Prize, had a compelling idea for "An Improved Mode of Obtaining Photographic Maps and Earth or Ground Measurements" using a photographic camera carried by a "…balloon, rocket or missile." Nobel unfortunately never lived to see a practical application of his idea, but his plans laid the groundwork on which other inventors made tremendous progress. While other inventors from the late 1800s are credited with the first proposals and patents for a rocket borne camera, Nobel is credited as the first to develop methods of using a rocket camera for aerial mapping, marking the beginning of unmanned aerial reconnaissance. 
Over the following years, various applications of rocket mounted cameras and unmanned aerial vehicles (UAVs) took to the skies, advancing numerous practical applications of surveying at long range, such as agriculture or military surveillance. UAVs also provided new techniques and assessments for counter-UAV programs. According to the National Museum of the United States Air Force, radio-controlled aircraft, initially in the form of model airplanes, enabled the U.S. Army Air Corps to develop aerial targets for anti-aircraft gunnery training in the 1940s.
Around the same time, Hungarian physicist Kalman Tihanyi, a pioneer of early television developments, worked on television products for defence applications, including prototypes for remotely piloted aircraft (RPA) in London for the British Air Ministry. Tihanyi also developed the first infrared-sensitive camera, an early version of which, referred to as "night-vision", was put to use for British Aircraft Defenses, continuing the evolution of new camera technology mounted to RPAs.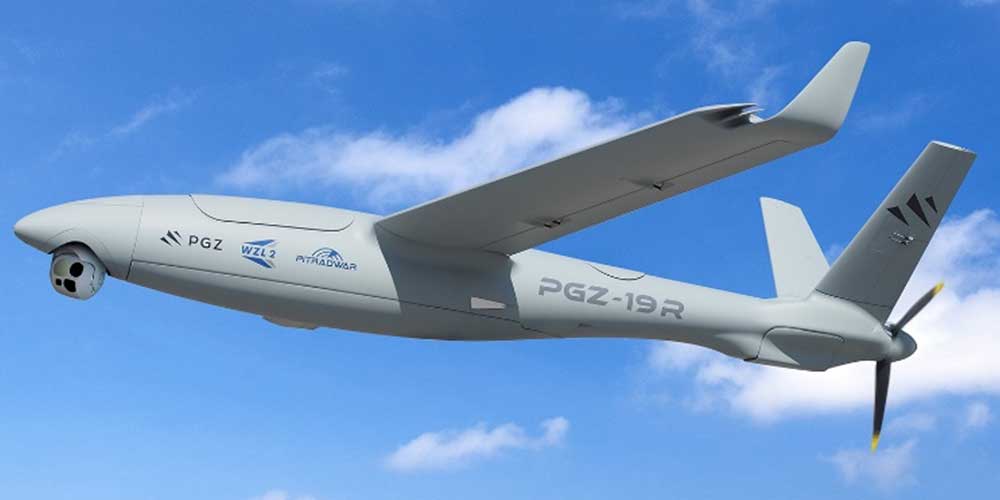 Looking back over the past 125 years, we can conclude that the close integration of unmanned aerial vehicles and state-of-the-art imaging technology has a rich history across the globe that has played a key role in military and scientific advancement of radio and photographic communications, intelligence, surveillance and reconnaissance (ISR).
In their current form, L3Harris' family of WESCAM MX™-Series electro-optical/infrared (EO/IR) sensor systems provide the ultimate imaging capability for use on modern UAVs. Flight-proven with customers around the world, they are ideally positioned to support ISR mission requirements of leading UAVs and programs for a wide range of customers and operators. 
Everything a Mission Needs
L3Harris provides a 'one-stop shop' for original equipment manufacturers (OEMs) and end users alike seeking to missionize their UAVs with flexible, scalable, interoperable and future-proofed surveillance and targeting sensor systems. Designed to enhance mission performance, WESCAM MX-Series systems satisfy strict operational requirements as demanded by customers, including size, weight and power (SWaP), observation, resolution, magnification, stabilization and precision. L3Harris' imaging and targeting solutions range in size from 8-to-25 inches in diameter and provide clean, stabilized, full-motion situational awareness and intelligence in support of a broad range of UAV missions operating at low-, medium- and high-altitudes. 
Adapting to the Platform
The breadth of the WESCAM MX-Series systems family provides L3Harris with the ability to satisfy the operational altitude, size and weight specifications of leading UAV platforms regardless of the type of air vehicle being designed or flown. Available with a wide variety of customized sensor configurations, the capabilities of each system are continuously evolving and are engineered to easily communicate with additional mission assets. 
Engineered with common electronics and cablings, user interfaces and video overlays, software and internal components and a plug-and-play capability, WESCAM MX-Series systems are easily transferrable between platforms, providing customers with critical mission flexibility. Systems are designed with common line replaceable units (LRUs) enabling rapid interchangeability between turret models and platforms within a fleet, which in turn allows for establishment of a simplified and robust support model. With a reduced LRU count, reliability is increased and maintainability made easier, as fault isolation is automatically enhanced. The benefit? Rapid maintenance, repair and overhaul and subsequently, maximum levels of mission availability. This common framework is found across all WESCAM MX airborne turrets, regardless of size. 
Finally, along with standardized electrical and software interfaces, each system provides a robust set of metadata allowing integrators to exploit the full capabilities of their ground control systems, maximizing the effectiveness of every hour flown. 
SWAP: Breadth and Flexibility to Support all Classes of UAVS
L3Harris continues to evolve and leverage advancements in diverse optical, sensing and processing technologies – directly reducing SWaP requirements. WESCAM MX-Series systems provide the best performance per pound, whether performance is measures in target detection range, target location accuracy, target tracking consistency or operator ease of use. From low-level tactical to ultra-long range missions, L3Harris' breadth of surveillance and targeting solutions showcase a vast selection of target detection, recognition and identification ranges – making each WESCAM MX-Series system the best performance choice in each weight class. 
Systems also incorporate an onboard global positioning system and internal measurement unit combination to remain on target without operator intervention. This provides advanced multi-target video auto tracking capability while minimizing operator workload.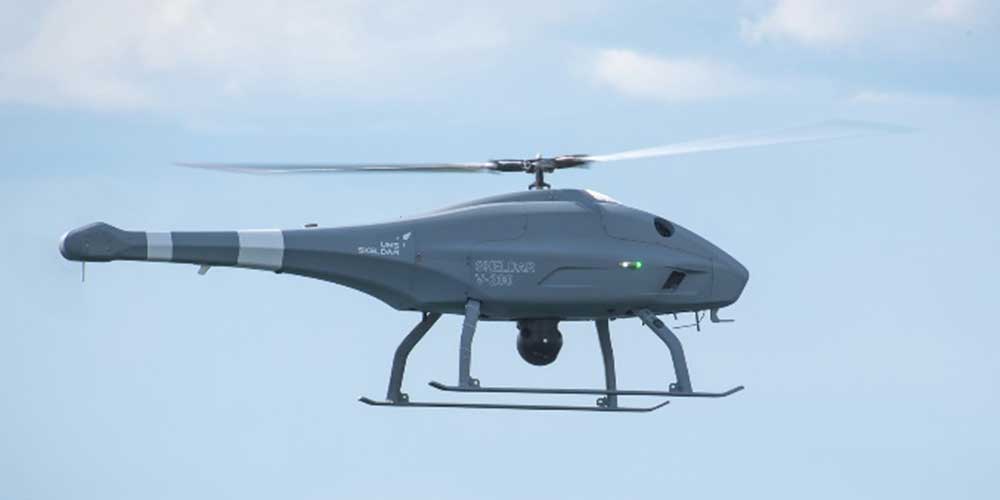 Future Proof UAV Imaging Technology
Portraying clear sighting capabilities across the visible and infrared spectrum and operating with outstanding stabilization and leading range-performance, systems feature a 4- or 5-axis gimbal design resulting in superior stabilization, an IMU mounted directly to the payload plate for precise GEO-location performance and uncompressed high-definition digital video output for maximum image quality.
Enabled through open interfaces and software architecture, the WESCAM MX-Series continues to upgrade our state-of-the-art sub-systems enabling payloads to be considered for integration on board the full range of next-generation UAV programs. 
High-Performance Designating
Combining ISR capabilities results in a system that achieves exceptional performance for armed reconnaissance, combat search and rescue and designation missions. Sharp optics and superior stabilization results in industry leading target detection, recognition and identification, enabling precise engagement and allowing operators to see first and act first. 
Operational Availability
L3Harris continues to invest heavily in both product development and customer care. From single-operator UAV configurations to complex, multi-operational systems, a support eco-system has been designed to increase operational availability minimize repair turn-around time, reduce total cost of ownership and minimize administrative delays. Further, a comprehensive in-service support network has been set up to address all levels of mission requirement.
L3Harris' mature in-service support structure is supported by global customer service network comprised of 14 authorized service centers across six continents, field-service representatives available for dispatch 24/7, as well as a team of engineers, technicians and service specialists who are dedicated to delivering world-class service.
Beyond Imaging
In addition to L3Harris' unique imaging solutions for UAS platforms, L3Harris is equipped to provide non-cooperative surveillance solutions for UAVs which enhance safety and aircraft efficiency and enable UAVs to fly in commercially controlled space effectively. Other solutions include hybrid UAS systems, such as vertical take-off-and-landing, fixed wing systems, airborne-based surveillance and detect and avoid (DAA) capabilities, beyond visual line of sight ground network systems, and flight data services to facilitate unmanned military and commercial aircraft and vehicle integration into commercial global airspace. 
Furthermore, L3Harris specialized UAV technology provides unique solutions for flight specific solutions included surveillance sensors, detect and avoid hardware and software, lightweight and quick access recorders with a history of 100% data recovery, advanced sets of terrain prediction and avoidance technology for enhanced situational awareness, as well as the world's lightest and smallest tactical airborne navigation system for commercial and military use. 
See First. Act First.