Best-in-class Driver Training Products & Services
L3Harris is organized and equipped to provide the breadth and depth of capabilities that customers need to meet current driver training requirements and prepare their fleets for future demands. At the center of the offering is a core curriculum of content addressing key safety and productivity issues. When applied through any number of training delivery methods it will help carrier's achieve numerous benefits including reduced crash rates, improved operational efficiency, optimize training time, and improve driver retention.
• L3Harris builds custom configurations of its products and services to ensure that your team gains the practical knowledge they need to perform their jobs
• Our training solutions have been tested and proven by the military, public safety and first responders, public works fleets, transportation carriers, and others in some of the world's most challenging environments
• Our proven approach to training looks at the human performance objectives for each job and then designs and integrates adult learning techniques, generational learning characteristics and technology-based tools into a system that delivers work performance improvement
• This comprehensive training solution addresses both skill development from basic to complex and the full spectrum of learning environments from one-on-one instruction to high fidelity simulation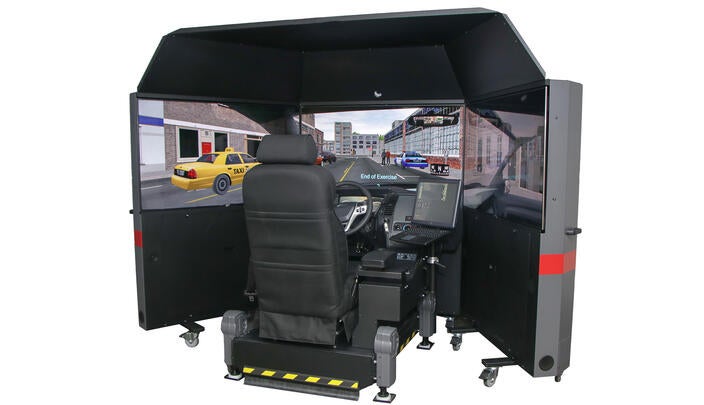 Driving Simulators
Driving simulators allows drivers to experience real world road conditions in a risk-free environment. L3Harris offers driver training simulation to provide hands-on skills development.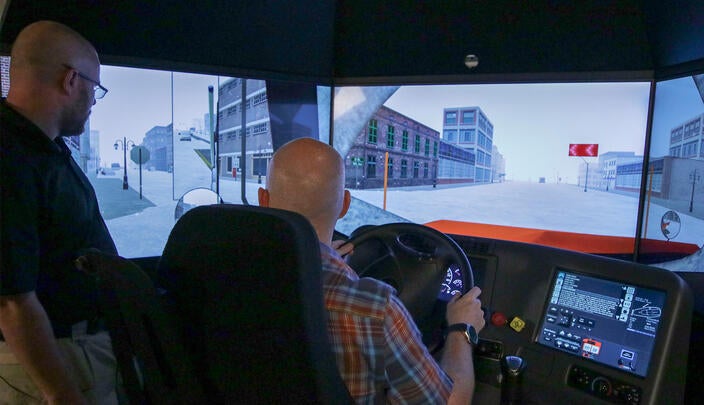 Driver Training Services
Eliminate the hassle of designing, developing, and maintaining a driver training program with a turnkey solution that is competitively priced and has flexible delivery options.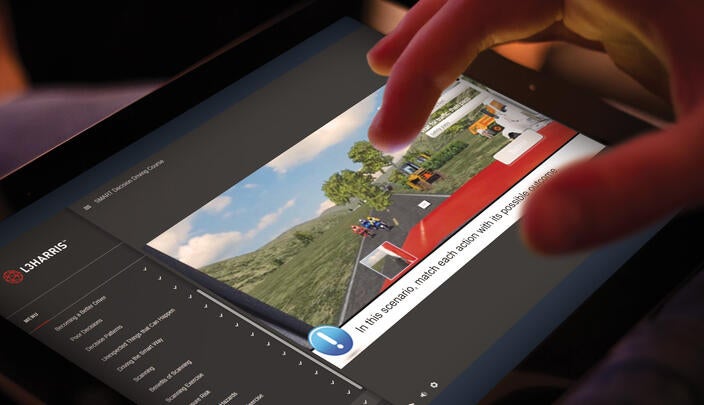 Driving Courseware
Our interactive courseware training provides intuitive, self-paced training experience possible allowing students to access driver training curriculum anytime, anywhere.