FOR IMPORTANT MISSIONS, GOVERNMENT AND MILITARY OPERATORS TURN TO L3HARRIS
L3Harris Mirabel, Quebec operations has over 30 years of experience as a special-mission aircraft systems integrator for government, military and OEM customers. In addition to expertise developed on the Royal Canadian Air Force's military fighter, trainer and transport aircraft, we have developed and modified special mission Challengers for several customers. Our experience is based on domestic and complex international programs encompassing projects from high-end business aircraft modifications to government VVIP airliner upgrades and support. 
L3HARRIS CAPABILITIES EXTEND BEYOND THE ROUTINE 
Defense-related articles and services are tightly regulated under the United States Arms Export Control Act, the  Canadian Controlled Goods Regulations and other international arms control provisions. L3Harris is experienced in managing all aspects in strict compliance with these export restrictions and can find International Traffic in Arms Regulations (ITAR)-free solutions if necessary to meet customer requirements.  
The Canadian facilities located in Mirabel, Quebec are purpose-built to provide a secure location for military aircraft modification and support. Access is tightly controlled and all employees hold government security clearances. Customer confidentiality is maintained at all times. Our facilities include large TEMPEST areas and are approved for handling classified crypto equipment. We have the credentials to install NATO standard encrypted data links. We can also provide secure communication upgrades for government and military customers. 
We apply a range of Flight Science skillsets to analyze options, optimize performance and validate airworthiness. Throughout the project, we coordinate with airworthiness authorities to establish a low-risk path to obtain formal certification. Our specialists have deep knowledge and expert skills in the aeronautical disciplines of structures, avionics, EMI/EMC, mechanical systems, flight dynamics, control, simulation, computational aerodynamics, aeroelasticity, store separation, handling qualities and airworthiness.
We have been involved in the design, modification, testing and certification of aircraft adapted for a wide range of missions:
Aerial photographic survey
Air medical evacuation
Airborne surveillance
Air-to-air refueling
Electronic surveillance
Maritime law enforcement
Meteorological measurements
Search and rescue
Secure communications
VVIP Transport
Featured News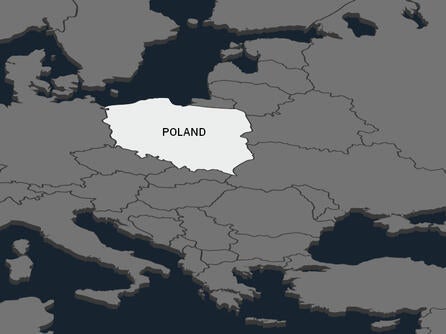 Press release | 09. 07. 2023
L3Harris Expands European Presence with Sensor Manufacturing Facility in Poland
L3Harris Technologies is expanding its footprint in Europe by creating an advanced electro-optical/infrared (EO/IR) engineering and manufacturing facility in Poland. The site is expected to be operational early in 2024.
Related Domains & Industries
Solutions that solve our customers' toughest challenges.
view all capabilities