Product Specifications
Extended Endurance for Long Ingress/Egress Missions
Durable – Titanium and Carbon Fiber Construction
Wet Pluggable/User Defined/Swappable Payloads
Swappable Battery Chemistry
Man- Portable, Sealed Sections with no DOT IX Travel Restrictions or Vacuum Required
200m DVL Bottom Lock
High Accuracy Depth 
 
| | |
| --- | --- |
| Length, Diameter and Weight | 2.5m Length, 9" Diameter Carbon Fiber Tube, <230 lbs. |
| Depth Rating | 300m Rated Titanium/Carbon Fiber Pressure Housing |
| Endurance | >40 NM (NiMH), >80 NM (Li-Ion) **payload and current dependent** |
| Speed Range | >3 knots transit, >5 knots sprint |
| Communications | Wireless 802.11n, Iridium (SBD) and Acoustic Communications |
| Antenna Mast | GPS/WiFi Fixed Strobe Antenna Mast |
| Navigation | Surface: GPS (WAAS corrected), Subsurface: Nortek DVL, INS |
| Software | VectorMap: Mission planning and data viewing, Sonar Mosaic: Creates GeoTIFF images of sidescan records and KMZ files for Google Earth, Underwater Vehicle Console (UVC): Operation, run mission, remote control |
| Energy | Swappable Battery Chemistries: 2 kwh NiMH rechargeable 20+ Hrs, 4 kwh Li-Ion rechargeable 40+ Hrs |
| Onboard Electronics | Intel Celeron N2930 1.83GHz Quad-Core Processor with MS windows embedded; 1 TB solid-state drive for data storage, 8 TB Data Mag |
| Propulsion System | Brushless DC Motor with three-blade stainless steel propeller |
| Control | Four independent direct driven control planes |
| Charging | 48V External Connector |
| Sonar Side Scan | Dual Frequency 1600/600 kHz w/Bathy (900/600 kHz optional) |
| Inerferometric co-registered Sonar | Edgetech 2205B: Swath Bathymetry 600 kHz |
| Inertial Navigation System | INS based on iXBlue PHINS Compact C3 fiber-optic gyroscope |
| SVP Sensor | Sound velocity probe (AML) |
| Doppler Velocity Log | Nortek DVL w/ ADCP (5 beam - 1 vertical) with 200m bottom lock |
| Bottom Lock | 200m Bottom Lock Range |
| Communications | Surface: 2.4 GHz telemetry radio for handheld remote and Iridium with cloud-based tracking software, Subsurface: Benthos Acoustic Modem and Topside Deck Box |
| Handheld Remote Control | Rugged water resistant remote with joystick for surface control (300+ meter range) |
| Acoustic Pinger | Underwater locater beacon |
| Rugged Tranist Case | Shock absorbent mounting |
| Safety Systems | Drop weight and Watchdog Iridium safety systems |
| Field Rugged Operator Console | Getac for mission planning, operating and data viewing. Includes VectorMap Mission Planning Software and VectorMap Surface Radio |
| Spares Kits | General Spares Kit and Mission Support Field Kit |
| Operator Training | Includes one week up to 6 people at L3Harris San Diego facility |
| Warranty | 12 Month Limited Warranty |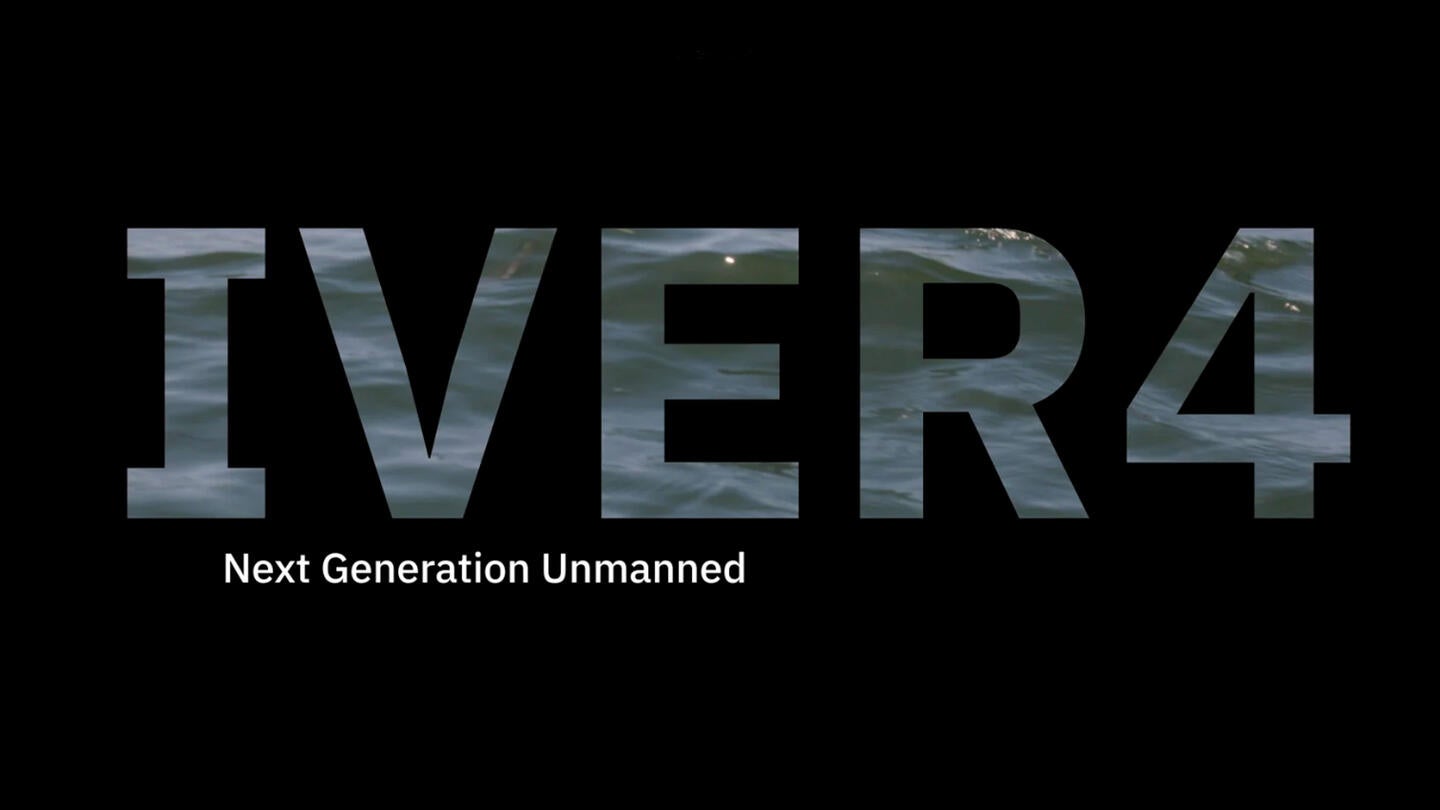 Featured News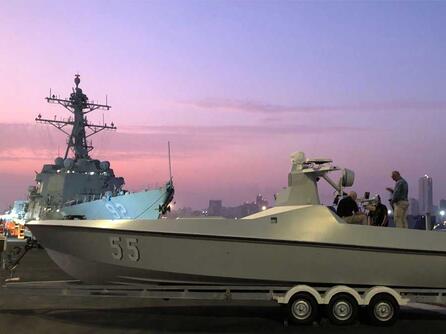 Editorial | 03. 31. 2023
L3Harris Forward Deploys Autonomous Maritime Capabilities to Deliver Manned-Unmanned Teaming
Not all autonomous systems are created equal, and it's common that when we speak of autonomy many times we're thinking of autonomy in various ways. Vessels can feature a human on-board with autonomy simplifying tasks or they can be fully unmanned and controlled remotely.
Related Domains & Industries
Solutions that solve our customers' toughest challenges.
view all capabilities