Directed Energy Components
For more than 20 years, L3Harris has been the premier provider of beam director assemblies, components and controls for High Energy Laser (HEL) weapon systems for all branches of the U.S. Department of Defense (DoD). In the air, on land or at sea, L3Harris is proud to support the defense and protection of our warfighters. Our laser weapon systems have reliably supported successful and extended demonstrations, including U.S. Navy deployment of the sailor-operated LaWS system in the Persian Gulf region.
The EMI/RFI and environmentally hardened beam director is the "gun" that points and shoots the laser "bullet." Ruggedized for all weather operation, our equipment finds the moving target and stabilizes the beam on the target with extreme precision.
L3Harris has been setting new standards for the speed and precision of the beam director, enabling the system to engage swarms of UASs and volleys of mortars. The ability to quickly and precisely project this lethal energy onto maneuvering and fast moving targets that are difficult to engage with conventional munitions is a critical advantage of laser weapon systems. Other key factors are low-cost per shot and high number of target engagements that can be completed before refueling.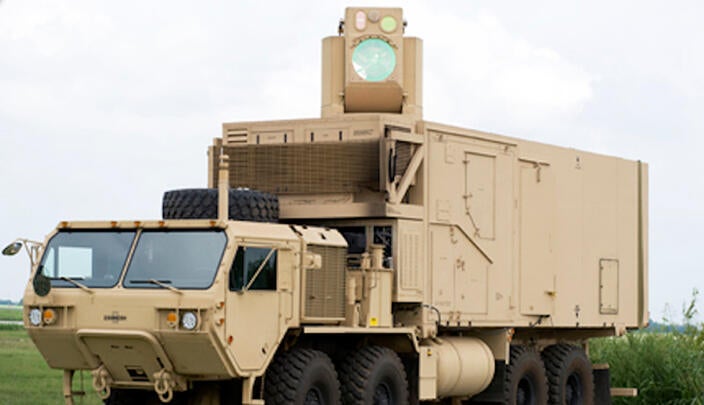 THE PREMIER PROVIDER OF HIGH ENERGY LASER CONTROL SYSTEMS AND COMPONENTS
> Beam directors
> Stabilized gimbals
> Ruggedized optical systems
> Beam expander telescopes
> Fast steering mirrors