Integrated LTM System
The reliability, speed and precision tracking capabilities of the Kineto Tracking Mount in a lightweight mount. The mount can accommodate multiple sensors and a 230 pound payload. The field-proven Digital Control System (DCS) provides superior control and commonality with other L3Harris range instruments.
The integrated LTM system is a durable, reliable and accurate positioning system that includes multiple LTMs with customer-specified sensor equipment and data technology. The entire system is designed to be fully ruggedized for operation in the test range environment. The integrated LTM system is supplied with an operator real-time control station that can be locally or remotely controlled by graphical user interface (GUI). The integrated LTM system provides both real TSPI of tracked targets and storage of the data for post-mission analysis.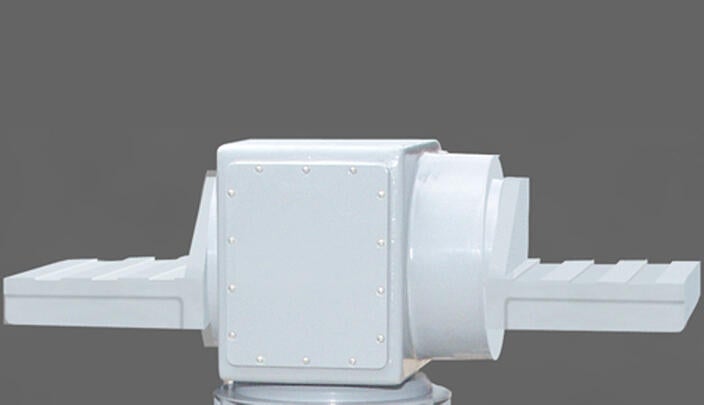 Features/Benefits
> Ruggedized with weather-tight seals designed to withstand harsh range environments
> Extremely high position and tracking accuracy for calculating time space position information (TSPI) solutions
> Direct-drive motors for smooth, tracking
> DCS permits remote operation
> Unlimited azimuth rotation; dump capability in elevation
> Accommodates significant payload
> Compact, flexible, easy to install