The L3Harris flight data analysis tool enables effective decision-making, more personalized crew training and timely support for maintenance teams. As an International Air Transport Association (IATA) partner, the platform is the catalyst for setting global standards in aviation safety, efficiency and evidence-based training, capturing over 7,600 flights daily, and growing.
Fully-automated data transfer system, eliminating the need for manual manipulation of raw data
Easy to use with automatic aircraft identification
View data within one hour of upload, allowing potential maintenance issues to be checked quickly
Benchmarking feature, for operators to compare their operations against others
Integrated advanced visualization tools incorporating sophisticated interactive graphs, cockpit displays and Google maps to view flights, airports, flight paths and event clusters
Built-in airport database, detailing international airports, runways and glideslopes
Take-off and landing METAR weather reports from the NOAA database
Robust interactive statistics allowing customers to drill down in to their trends
Export data to drive engine trend and aircraft performance monitoring systems leveraging data science expertise for deeper analysis
Unlimited number of users with comprehensive user access and permissions model
Guest access and pilot login function and triggered pilot email alerts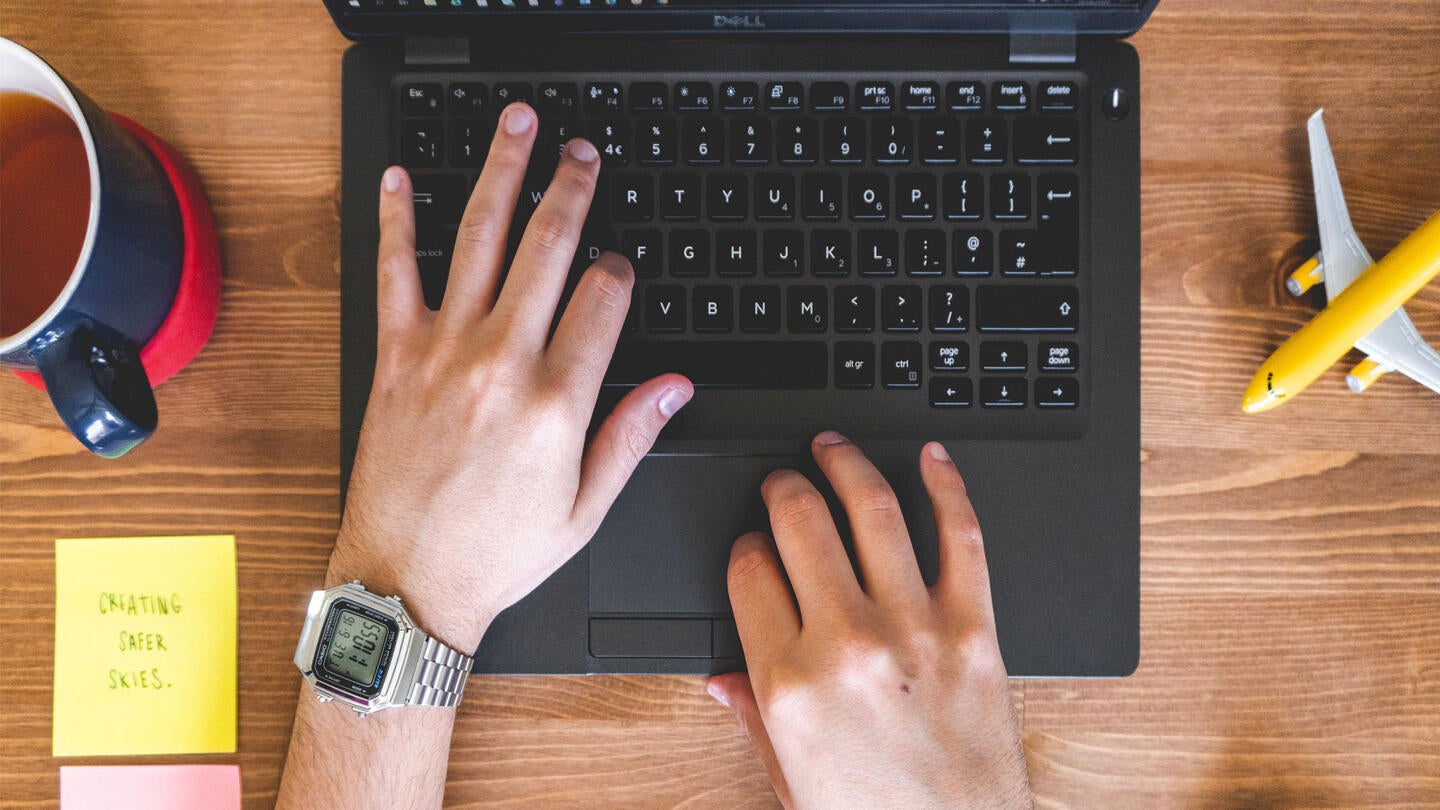 Flight Data Connect Preview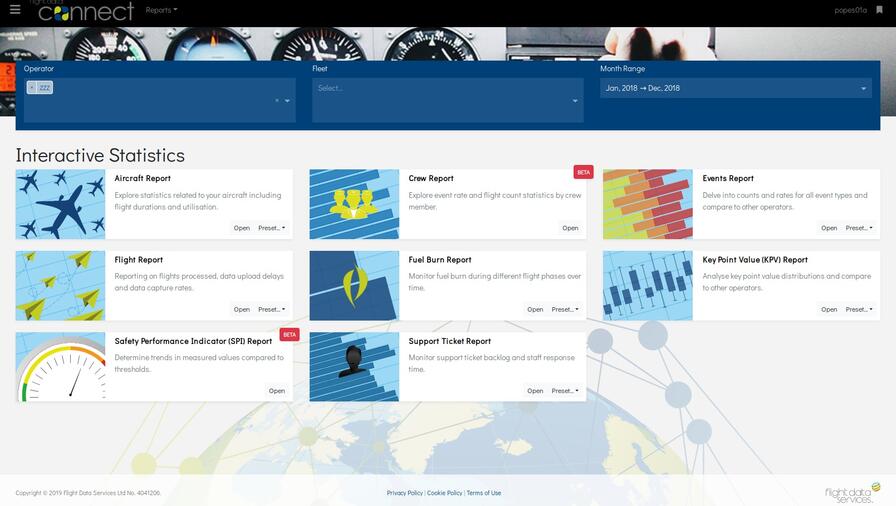 Would you like a demo of Flight Data Connect?
Please complete the form below to request a demonstration of Flight Data Connect.
Secure, scalable web-based platform for fast, available data access
Our innovative, user-friendly, web-based platform is the most advanced of its kind. Secure yet accessible anytime, anywhere, its fully-automated data transfer enables the fastest processing and information delivery on the market.
The speed enables great scalability, paving the way for millions of flights to be housed on the system.
Advanced analytics supports actionable insights from large data sets
Making sense of vast, disparate amounts of data is a core function of our advanced flight data analysis tool. Accurate information is generated, using statistical modelling and machine learning, in formats that can be visualized and understood easily. This allows decisions to be made quickly, based on data. Operators can confidently assess equipment performance, identify safety risks or inefficiencies and implement preventative maintenance to reduce operational delays and increase safety and efficiency.
Automated inspection alerts appear within one hour of download and an significant event will validated by an analyst within one working day.
Ability to fuse multiple data sources
The state-of-the-art software fuses together information from the Quick Access Recorder (QAR) via the Data Transfer Unit (DTU), with other data such as the take-off or landing airport, flight operations, routing, weather etc.
The use of multiple data sources enables solutions to be accurate and comprehensive. Easy-to-understand data visualizations infuse clarity and context through charts, interactive graphs, flight playbacks and cockpit displays.
Informed decisions are made through integrated data science services across our aviation portfolio including evidence-based training and avionics equipment, providing operators and manufacturers insights across their operations.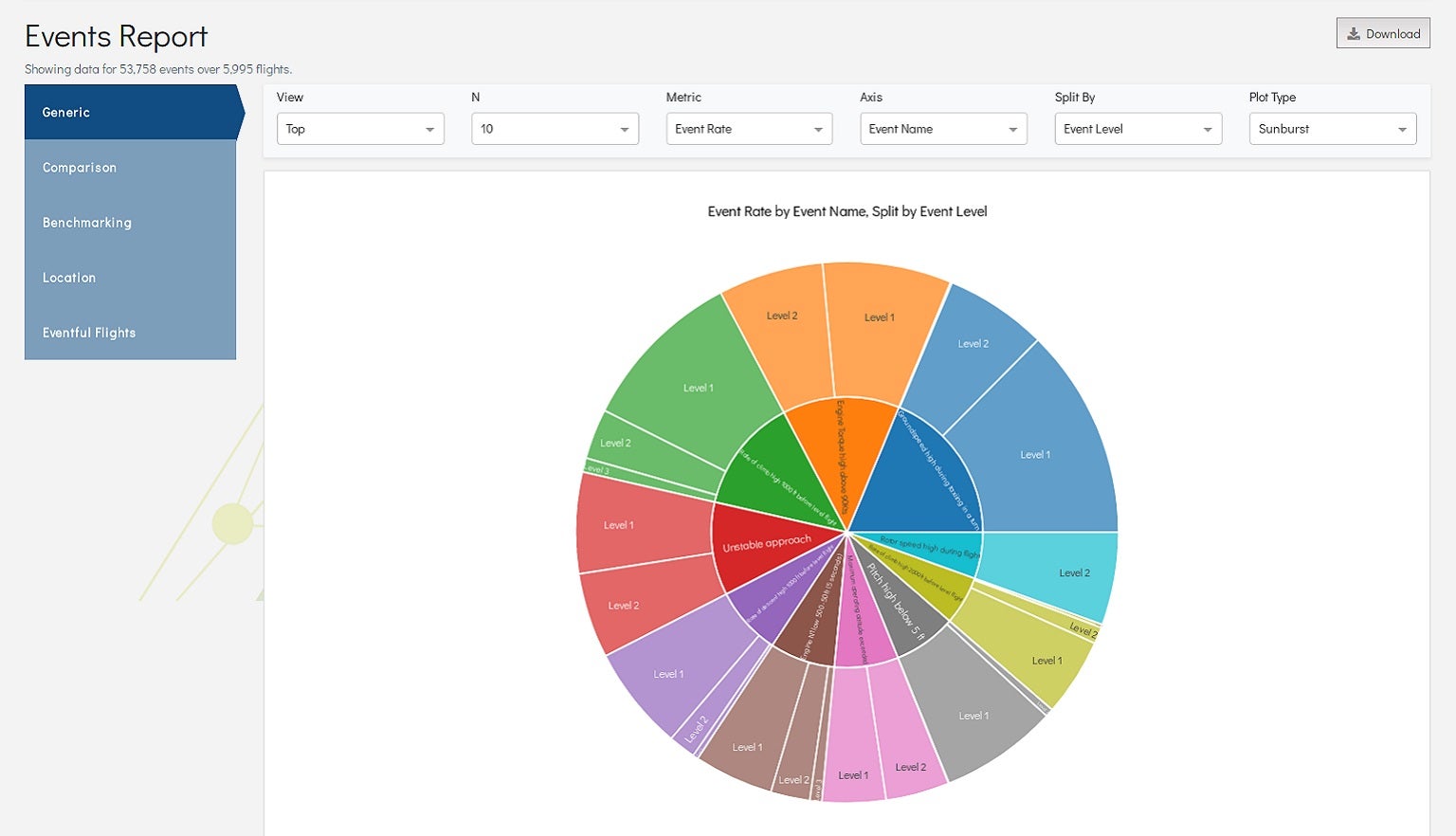 Unique benchmarking capabilities
With over 16 million flights in the database, a knowledge pool of historical data provides a platform for the only global safety benchmarking service in the world.
Created around this information universe, de-identified comparative statistics show performance in relation to other operators or internally between fleets. It provides senior management with invaluable information on safety-specific issues and significantly aids the decision-making process.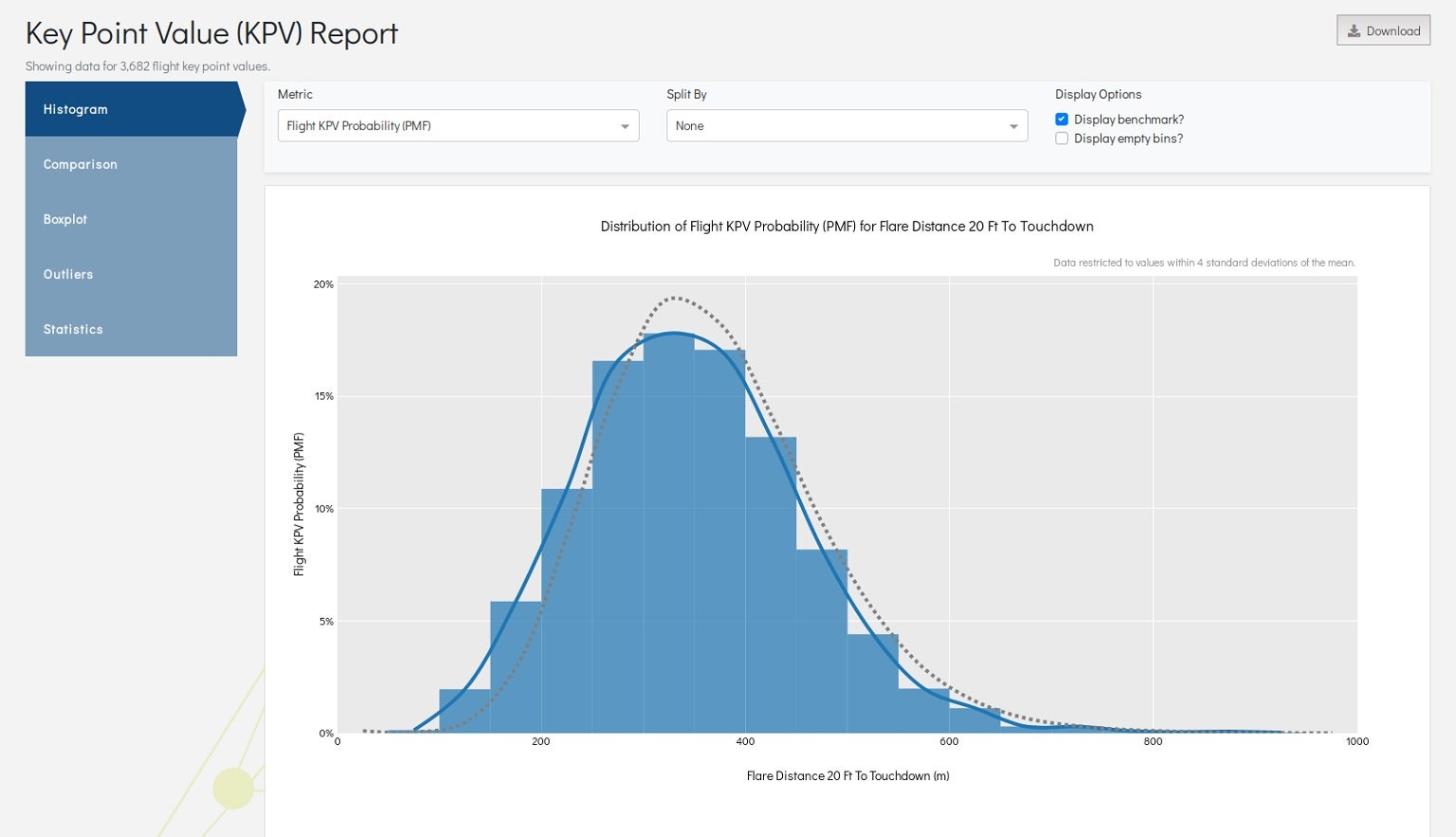 Flight Data Connect is the industry's leading flight data analysis system with advanced data sharing features. It powers both Flight Data Connect and the IATA Flight Data eXchange (FDX) program – meaning you can connect to this powerful data sharing network and benefit from benchmarking and advanced statistics and trends.
What stands L3Harris apart?
Customer support is our priority – we have dedicated safety centers across the world where technical support is available 24/7
Fully online platform means that you never need to download patches or upgrade to newer versions – it's all done by us from our central location
We use an agile development methodology; we are committed to continuously improving our platform with updates which are completed every six weeks
Provide feedback as a member of the Flight Data Connect community and derive benefits from upgrades – help to guide system developments
We offer a scalable solution for operators, reducing the need to predict scale of demand and investment up front – level of service can be updated as required
Expand your flight safety team, use ours! The flight safety officer role is an extension to the FDM service where our expert analysis and investigation enables operators to release pilots from the office allowing the safety team to focus on safety.
Just add data, L3Harris does the rest:
All Level 3 events investigated and closed
Event investigation and reporting
Event entry to safety database
Report generation
Data analyzed and presented to Safety Action Group
Attend safety meetings to present data
Out of hours support
Operational issue investigation & reporting
Regular analysis review
Data Transfer
Our flight data analysis package incorporates a Data Transfer Unit (DTU) to quickly and easily upload data. A DTU will use an automatic data download process, eliminating human error when sending data.
The DTU is provided on a lease basis so that L3Harris takes full responsibility for the operation of the unit. Alternatively, a software only option is available.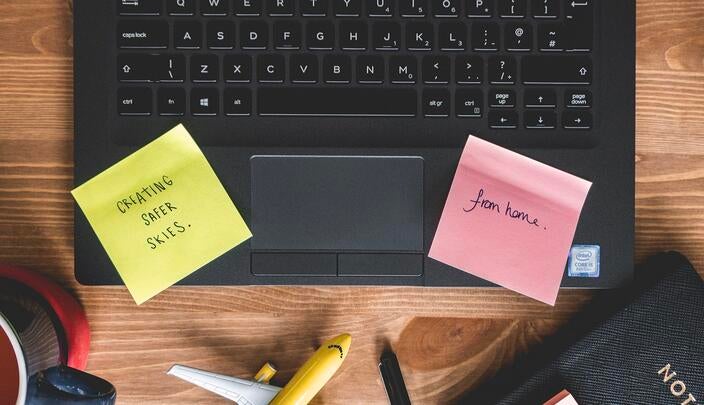 The lease will include:
• Supply of DTU including all software
• Supply of procedure manual
• Software maintenance and support
• Hardware maintenance by dispatch of a replacement unit within 24 hours
We offer the following design, modification and installation services for flight data recording systems:
EASA Approved installation design
Installation kit manufacture
Stories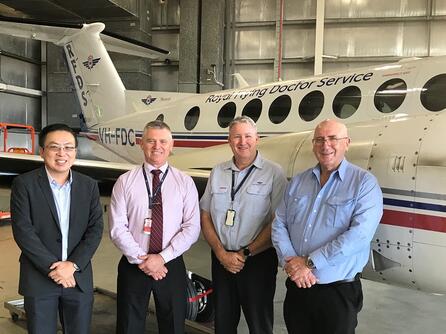 Editorial | 11. 12. 2020
Flight Data Monitoring in the Outback
The Royal Flying Doctor Service (Queensland Section) is a valued customer of L3Harris' Flight Data Monitoring (FDM). Shane Lawrey, Head of Flying Operations at the RFDS, shares how FDM has enhanced their operation.
Make an inquiry
Please complete the form below to contact the team for more information on our data analysis services.