Modern Robotic User Interface Providing Unmatched Command and Control
T7's highly intuitive interface redefines ease of use with immersive force feedback, providing unmatched command and control. Its precision control and human-like dexterity shorten task completion time and improve mission effectiveness.
The T7 robot system has the strength and dexterity to tackle any challenge. Its rugged, automotive-grade track system provides outstanding mobility and maneuverability. A variety of attachments enable use of standard-issue sensors, disruptors, and tools, supporting a wide range of commercial and military missions, including HAZMAT and vehicle-borne improvised explosive device (VBIED) defeat. In the configuration shown, T7 includes a pan, tilt, and zoom (PTZ) camera mast, high power multiple-input and multiple-output (MIMO) radios.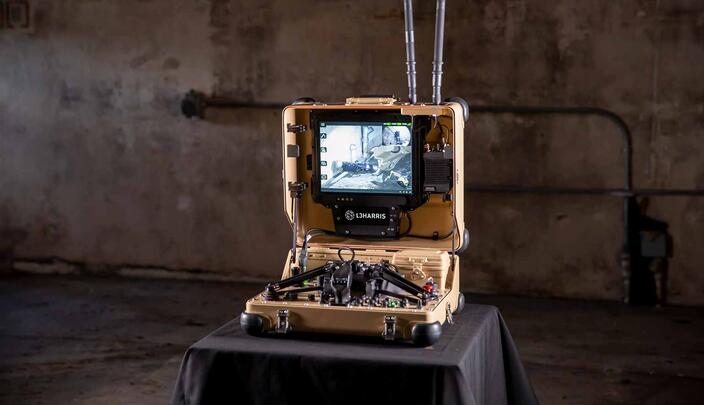 Revolutionizing Robot Control
L3Harris' cutting-edge intuitive motion control and haptic feedback make operating T7 as natural as moving one's hand.