Recorder Data Interface (RDI)
The RDI delivers an advanced, portable download tool for retrieving voice and flight recorder data from the aircraft securely and quickly. It has an intuitive user interface and easy workflow menus that does not require special training. Operators can quickly retrieve cockpit voice, datalink, flight data and fault logs without removing the recorder from the aircraft. In addition, there are live monitoring features that can be used to quickly validate the audio channels/microphones and the FDR data parameters for real-time troubleshooting on the aircraft.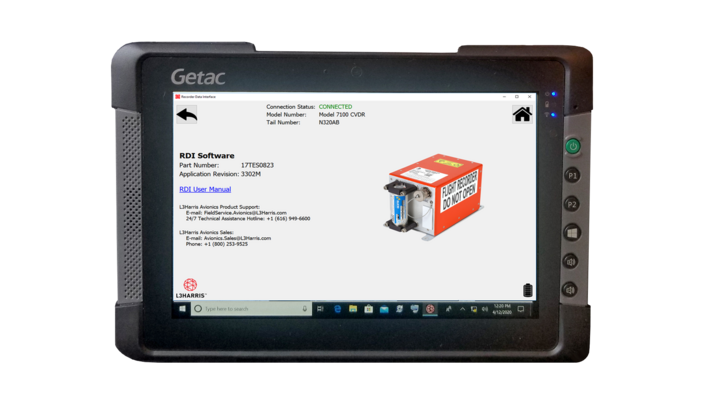 Recorder Data Interface (RDI) features:
• Provides data production and security
• User-friendly, clear-screen 8.1" touchscreen tablet
• Designed with simplified, logical work-flow driven menus
Portable Interface (PI) Unit
Quick, easy FA2100 recorder data retrieval.
L3Harris' lightweight PI is a simple yet sophisticated handheld device that gives operators the ability quickly and effortlessly retrieve data from FA2100 recorders. The user interface – a seven-button keypad and an eight-line display – provides standalone ability to perform a variety of data retrieval functions critical to operational effectiveness.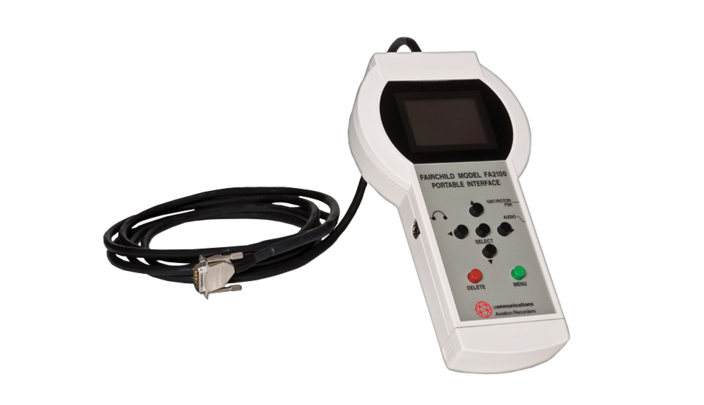 Portable Interface (PI) features:
• Enables storage of data from multiple aircraft flights using high-capacity PC card (PCMCIA)
• Permits simultaneous CVR reproduction of six analog channels and enables real-time audio monitoring
• Powered by the FA2100 FDR, CVR and CVDR recorder
MAKE AN INQUIRY
Please complete the form below to contact our team.
We value your interest and our goal is to be respectful of your time by responding to your inquiry in the most efficient way possible.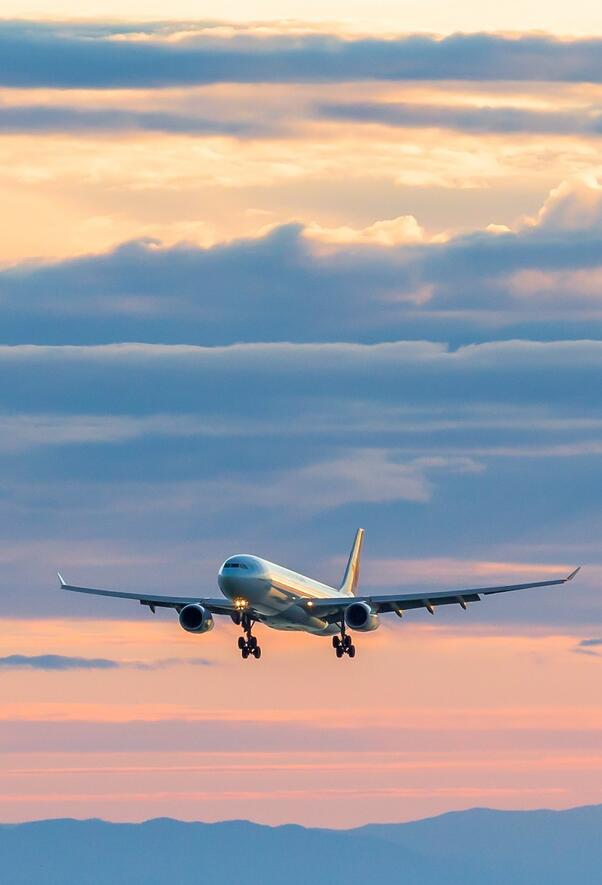 Related Domains & Industries
Solutions that solve our customers' toughest challenges.
view all capabilities